Community Fundraising
Our charity relies on many hundreds of generous people within the community
This enables our charity to continue granting Wishes for our very special Wish children and we are grateful when a community group, individual or school chooses to raise money for us.
FUNdraising can be fun and it could be anything from organising a coffee morning, to a whole group within your community taking part in an event. We are here to advise your community group on a fundraising activity for you and provide support whilst you are organising your event. We can be available to come and talk to your group or school about our work and the Wishes that we grant to some very brave and courageous children.
How can you get involved to help us raise money
There are many ways in which you can get involved within your community, whether it be with a group of family and friends, at your club, with your work colleagues or at school.

Rotary Clubs, Freemasons, Probus Clubs, Odd Fellows, Air Cadets, Scouts and Guides are some of the many clubs that you can get involved in and raise funds.

Run a Marathon, Swimathon, Triathlon, Sponsored Walk, Sponsored Cycle, Sponsored Slim, Sponsored Head Shave, Sponsored Climb - Kilimanjaro or Snowden, Sky Dives!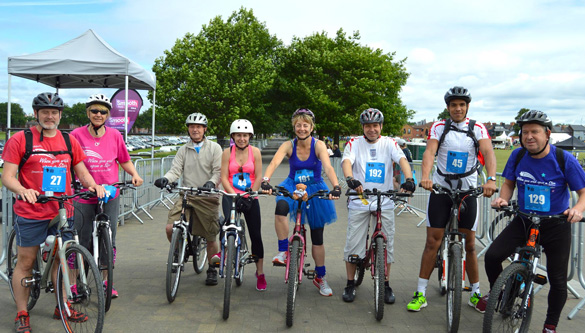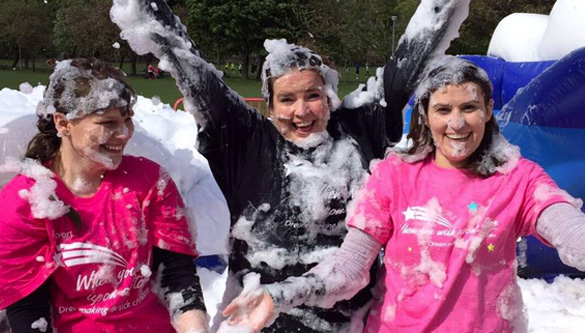 Organise an activity
It's simple... We could help and advise you on what kind of activity would suit you and your group whether it is with your family or friends, school or club or even as an individual. If you do not have time to organise an activity why not become a volunteer and help us with our When You Wish Upon a Star events.
As a non-government funded charity, we rely heavily on donations from the local community and from our corporate partnerships. It really is only with your help and generosity that we are able to continue granting these very special Wishes that we receive into our office every week from the most incredibly brave and courageous children.