16th December 2017
Stars For Wishes
Calling all our North West supporters ...

Sam our Wish Fairy needs your help to sprinkle a little fairy dust this Christmas
and make your tree a "Star Spangled Wish Tree."
All you need to do is order your "Stars for Wishes" ...
Write your own special messages on them and decorate your tree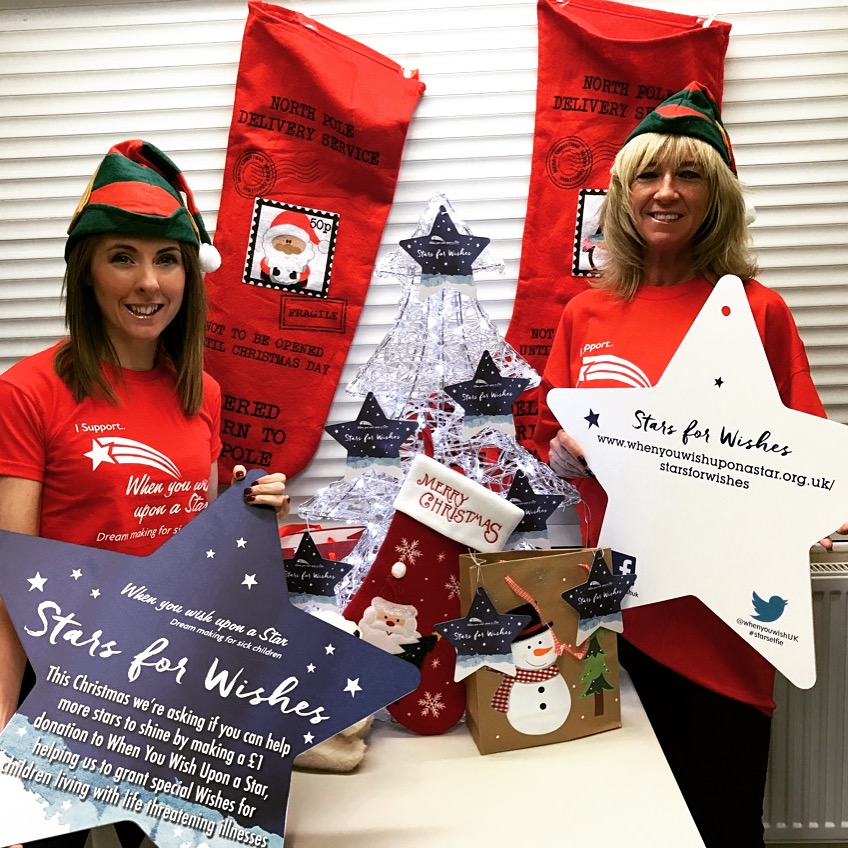 Please ask everyone to join in, your work colleagues, family, friends and let's have lots of
"Star Trees" for Christmas 2017.
Your minimum donation of £1 per star, will help us grant more special Wishes for our brave and amazing children.
To order your Stars
Call Jen on 01663 766 744
email jen.hughes@whenyouwish.org.uk
send an inbox message from the North West Facebook page
http://www.facebook.com/WhenYouWishNorthWest