19th May 2019
THE WEST HIGHLAND WAY
We are delighted that three of our friends and supporters, Gary Burdett, Trystan Lowe and Andrew Kibble are going to walk The West Highland Way, raising funds to grant wishes for our brave children.

From Milngavie to Fort William … 154.5 km (96 miles) taking in Scotland's spectacular landscape of towering mountains, tranquil lochs and rushing rivers along the way.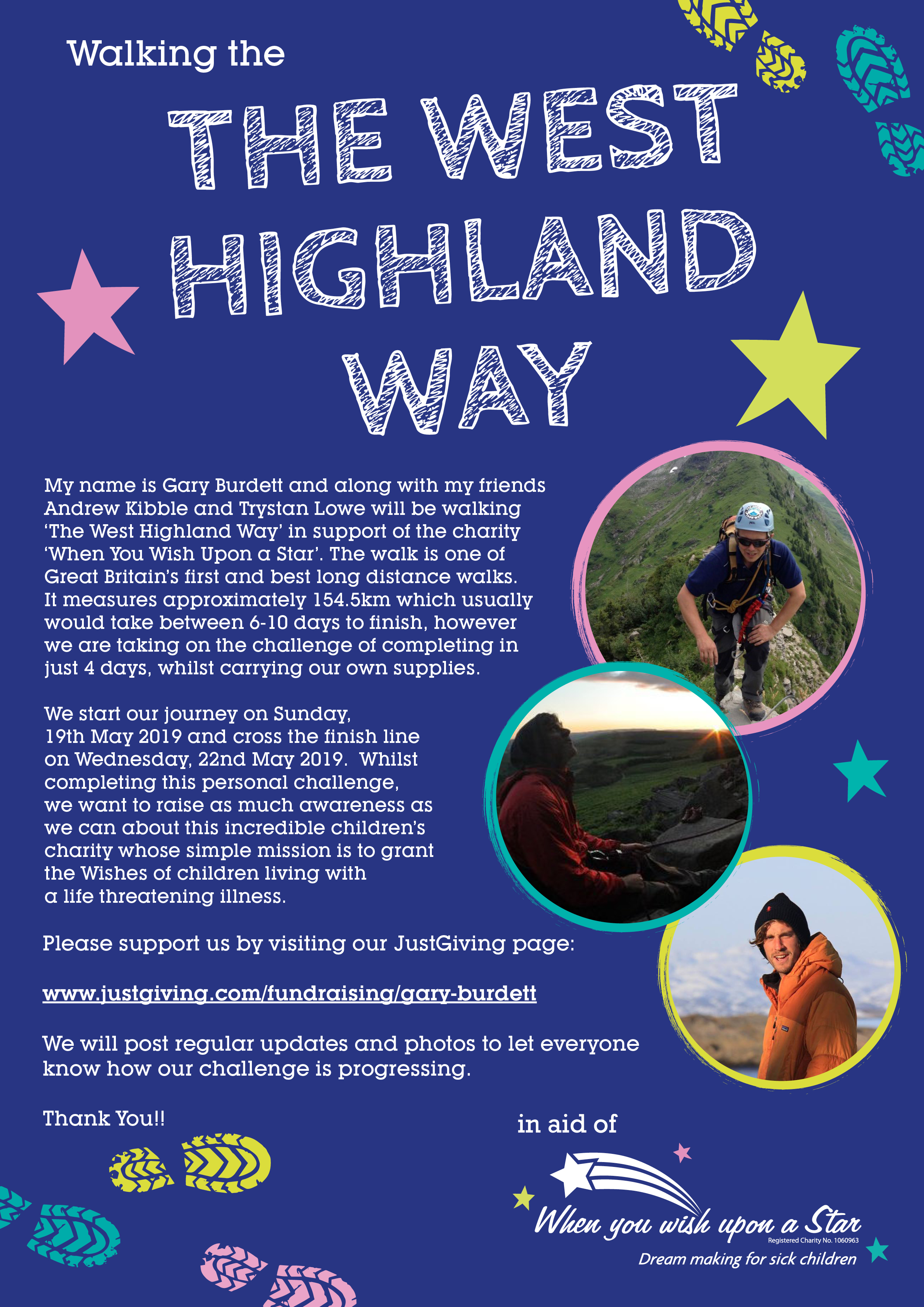 They are hoping to complete this challenge in 4 days ….. something that usually takes 6-10 days
If you would like to support Gary, Trystan and Andrew, please visit their justgiving page.
https://www.justgiving.com/fundraising/gary-burdett
For further details please contact us
Call - 01663 766 744
Email - mel.scholefield@whenyouwish.org.uk
Event Website: https://www.justgiving.com/fundraising/gary-burdett