20th June 2020
Velocity Zipwire
Soar over Penrhyn Quarry in Wales, where you could travel at speeds of over 100mph while you take in the breathtaking views, all whilst raising money to grant magical Wishes for children with life threatening illnesses.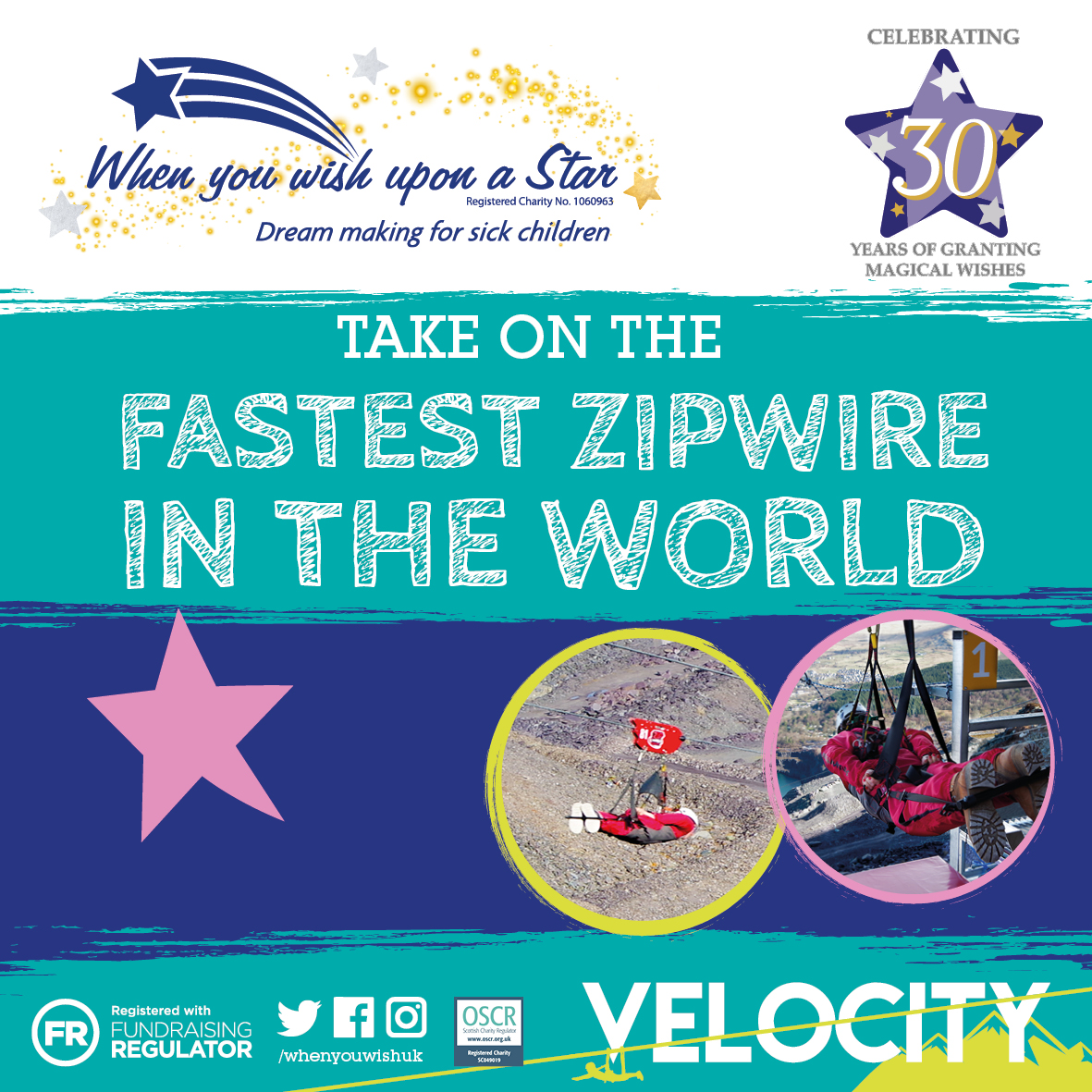 You can even take on the challenge as a family, as there is a minimum age of just 10 years old for this challenge

£35 registration fee and £150 minimum sponsorship
For more information please contact Heather on:
Phone: 01663 766 744
Email: heather.kelly@whenyouwish.org.uk

Please note:
1. To take part, participants must be: fit and well, 10 years old or older, a minimum of 30kg, a maximum weight of 120kg and there must be 1 adult to every 3 children.
2. The event is weather dependent
3. It will be a 10.50am arrival at Penrhyn Quarry, ready for a 11.20am start, and the experience will be 2 hours long. es
Cost: £35 registration fee and £150 minimum sponsorship 20
Start Time: 10.50
Event Contact Number: 01663 766 744
Event Contact Email: heather.kelly@whenyouwish.org.uk

Event Website: When You Wish Upon A Star