11th September 2021
Derby Cathedral Abseil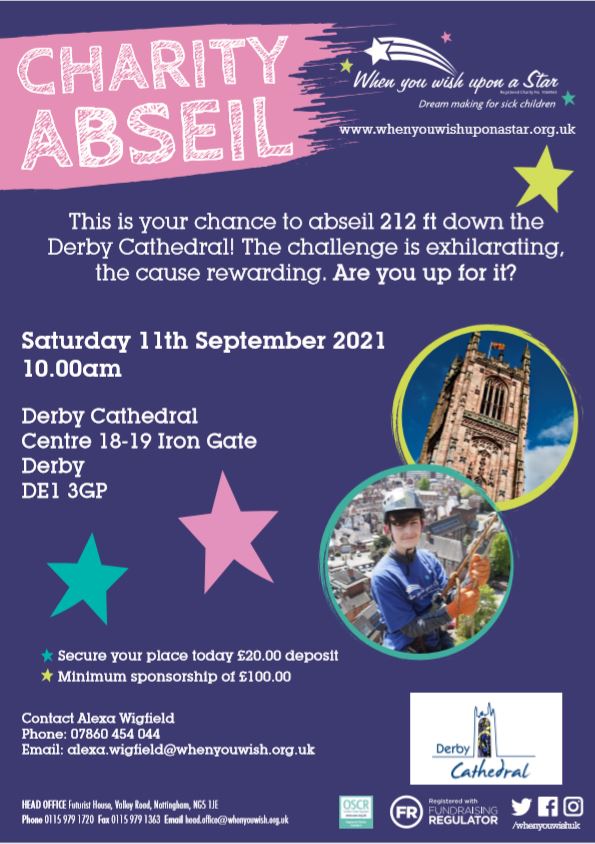 This is your chance to abseil 212 ft down the Derby Cathedral! The challenge is terrifying, the cause rewarding. Are you up for it?
To take part in the abseil you will need to climb 189 steps of this 212 foot high tower and then make the descent back to the ground down the outside of the tower.

Secure your place today: email alexa.wigfield@whenyouwish.org.uk or call us on 0115 979 1720.
Click on the link below to download a booking form now!
Wywuas abseil booking form 110921

Complete and return by email to alexa.wigfield@whenyouwish.org.uk or by post to: When You Wish Upon a Star, Head Office, Futurist House, Valley Road, Nottingham, NG5 1JE
All proceeds from this event are split 50/50 between us and Derby Cathedral.