6th October 2021
555 challenge
We invite you to walk, run, swim, cycle, skate or move 5k in your own way.
Once complete text WISH5 to 70970 to donate £5 to help us grant invaluable Wishes to children across the UK suffering life-threatening illnesses. A child's Wish is about creating a moment in time, giving our families something to look forward to through times of uncertainty and often financial as well as emotional strain, a chance to put illnesses to one side and enjoy time together as a family and creating precious magical memories that will last a lifetime.
This is your invitation to be a part of the magic. The more creative ways you can complete your challenge the better.
Once your 5k is complete post a picture on social media and tag 5 friends to complete the 555 challenge using including the image from the original post.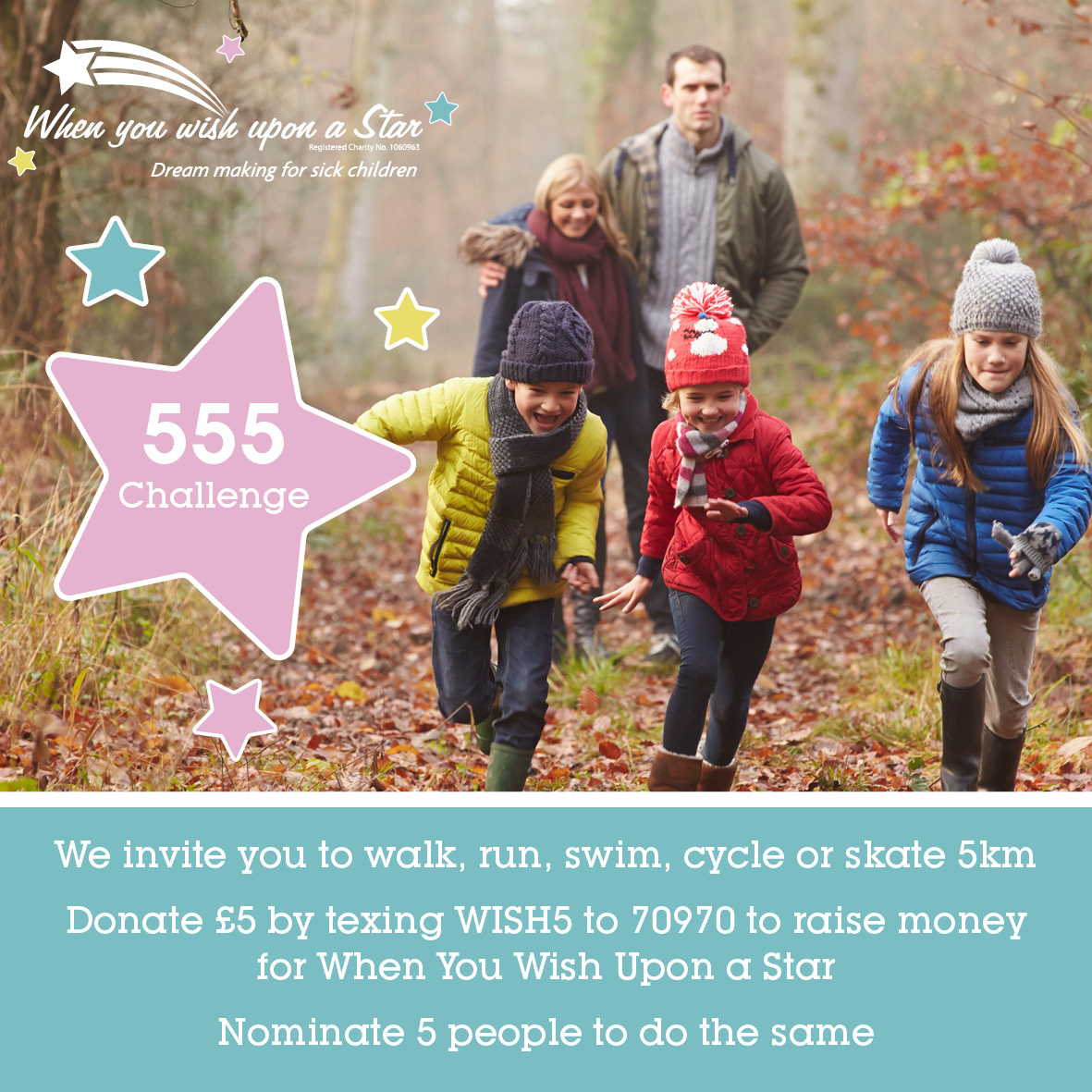 For more information or to request a t-shirt for this challenge please call Rachel B on 0115 979 1720 or email Rachel.bradley@whenyouwish.org.uk