17th July 2022
Run The Blades 2022
⭐ Go the distance at Run the Blades to help grant magical Scotland Wishes ⭐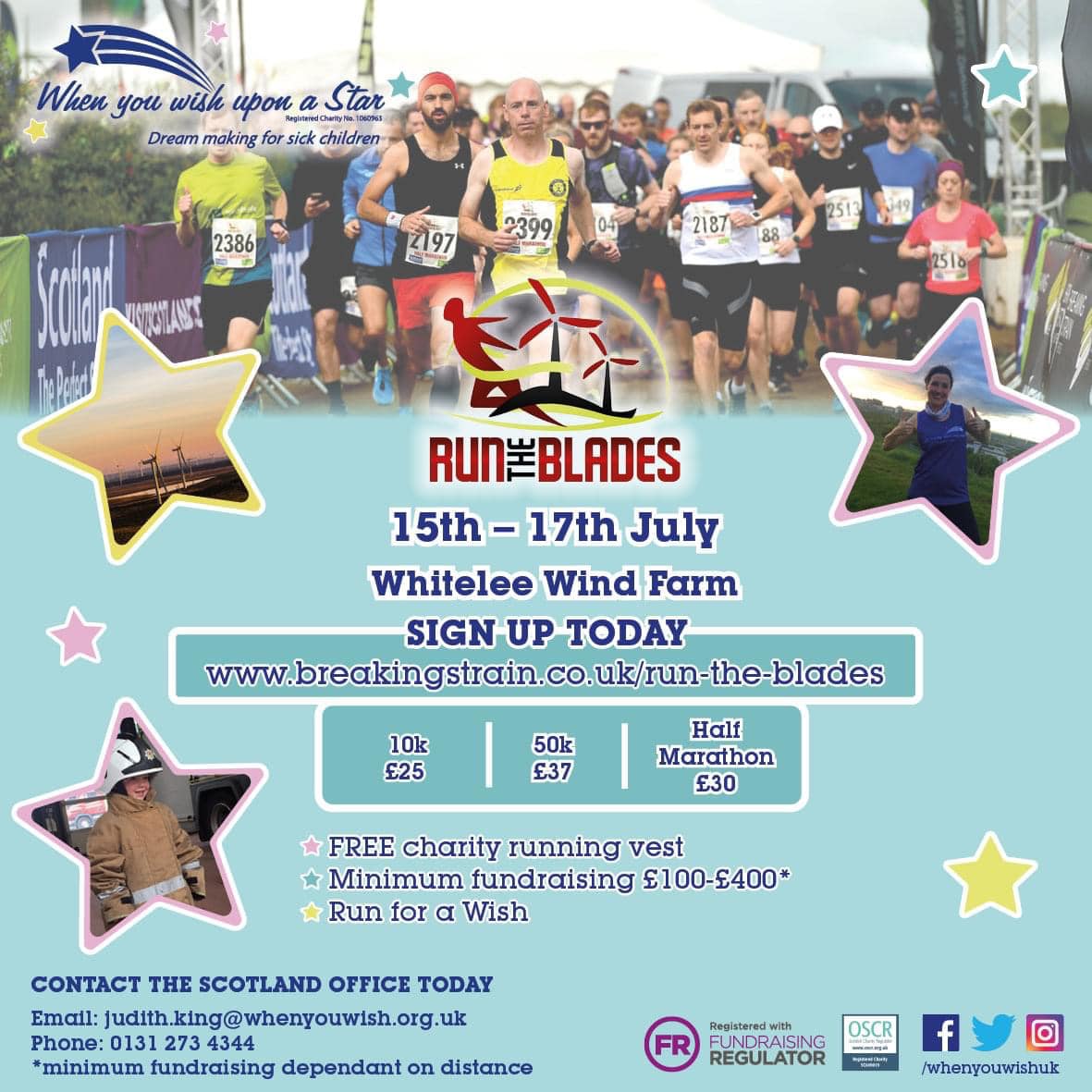 Take on the UKs largest onshore wind farm, Whitelee Wind Farm with our friends at Breaking Strain Events.
One for the "running bucket list" and boasting the most crazy and amazing looking medals when you cross your finish line.
Sign up today.
Friday 15th July: 10k
Saturday 16th July: 50k Ultra
Sunday 17th July: Half marathon
Grant a Wish
* minimum fundraising dependant on distance £100-£400*
What you can expect, Turbines towering 140 metres above your head, robust route signage, friendly marshals and support and amazing goody bag (we put the good in goody bag), a vibrant Event, Village with music and an expanded selection of food vans. Three challenging routes and a bit of a hill to test yourself near the end.

For further information contact our Scotland office

Email -judith.king@whenyouwish.org.uk
Call - 0131 273 4344