30th July 2022
Charity Bungee Jump
Get ready for the rush of your life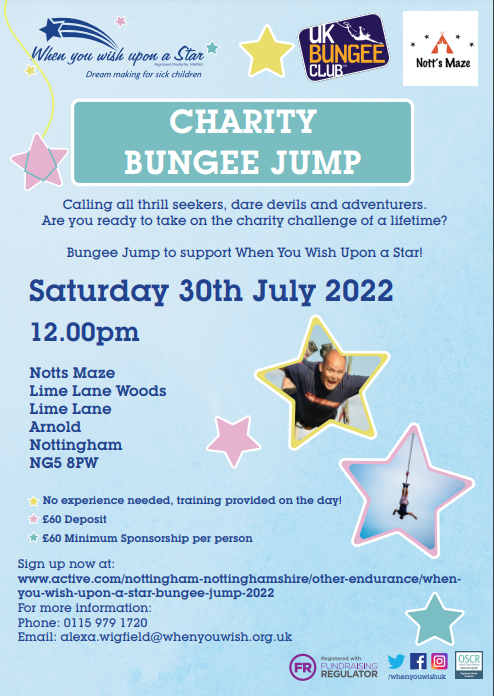 Calling all thrill seekers, dare devils and adventurers. Are you ready to take on a charity challenge of a lifetime and Bungee Jump to support When You Wish Upon a Star!
On the 30th July 2022, join our #Wish Team and Bungee Jump for us!
You don't need any experience, all training is provided on the day!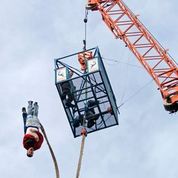 It costs just £60.00 to register, with a minimum sponsorship of £60.00 per person.
Sign up now at https://www.active.com/nottingham-nottinghamshire/other-endurance/when-you-wish-upon-a-star-bungee-jump-2022
or for further details call Alexa on 0115 979 1720 or email alexa.wigfield@whenyouwish.org.uk