18th September 2022
Edinburgh Kiltwalk
Join our Wish Squad at the Edinburgh Kiltwalk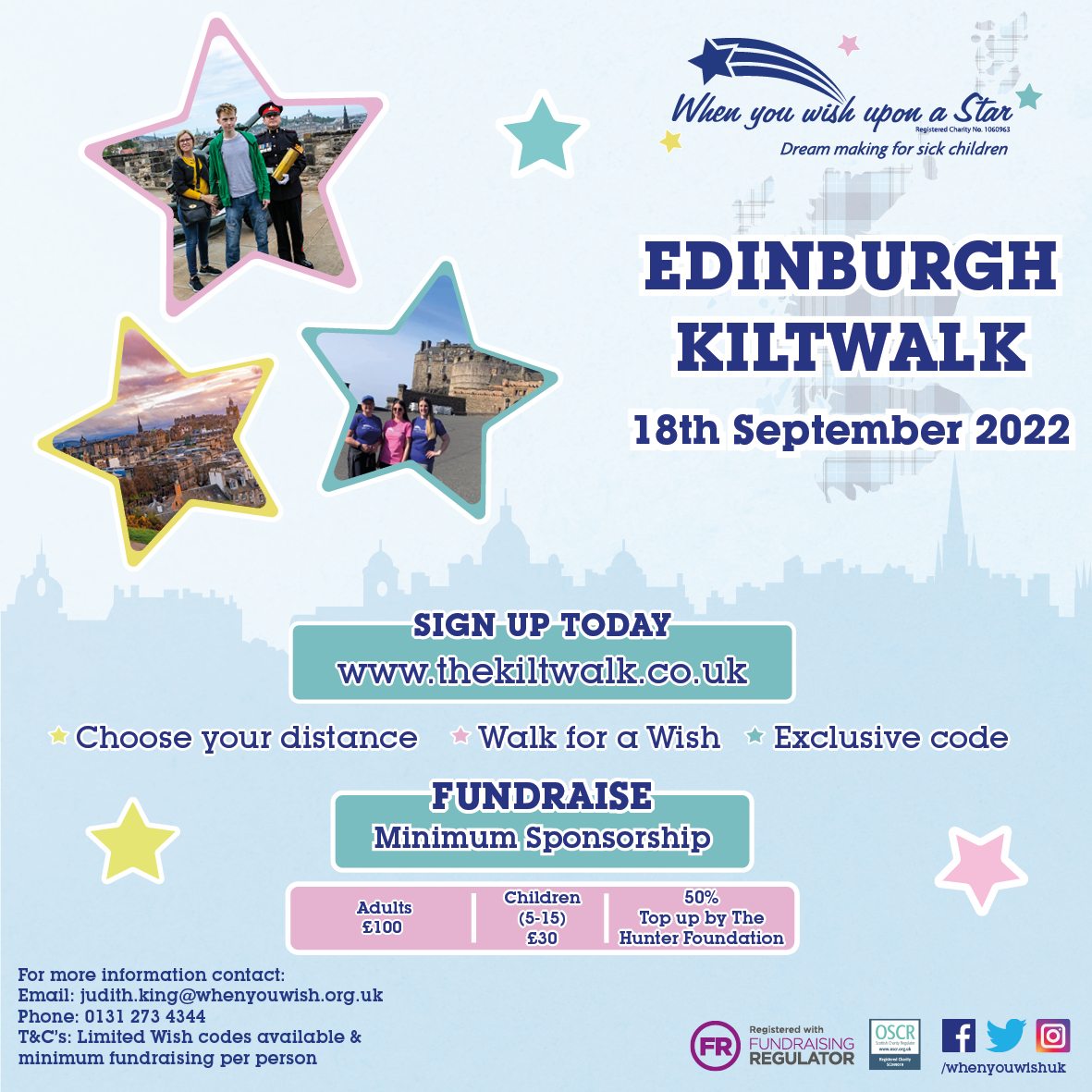 Get your Tartan on with our exclusive WISH registration codes! *
Choose your distance
Mighty Stride (22.6 miles),
Big Stroll (14.5 miles)
Wee Wander (approx. 3-5 miles).
Minimum fundraising per person:
Adults £100
Children 5-15 years £30
All fundraising will be generously topped up by a further 50% by The Hunter Foundation!
£100 raised = £150 to help grant a Wish!
Walk for magical Wishes to help support our Wish children aged 4-16 and who live with a life threatening illness.
Contact the Scotland office for your exclusive Kiltwalk Wish code
T&C apply: Limited number of Wish codes available
For Further information
Event Contact Number: 0131 273 4344
Event Contact Email: judith.king@whenyouwish.org.uk
Event Website: https://www.thekiltwalk.co.uk/...