24th September 2022
Sunrise on Ben Nevis
As part of the Climb for Wish Series we are offering the opportunity to watch the sun rise from the roof top of Scotland on Ben Nevis!

Where every step you take will help to grant Wishes for children who live with life threatening illnesses.
This guided walk takes you to the top of the UK's highest mountain Ben Nevis which stands at a whopping 4413ft above sea level!
Once we reach the summit you will be greeted by 360 degrees of stunning Nevis Range and its awe inspiring scenery stretching as far as the eye can see!
This event will be managed by our expert friends at Elite Adventures, every participant will receive advice on kit, training tips to ensure you're in the best shape possible and a dedicated guide team who will be with you on your challenge. You will have support and advice from our friendly team from the moment of sign up.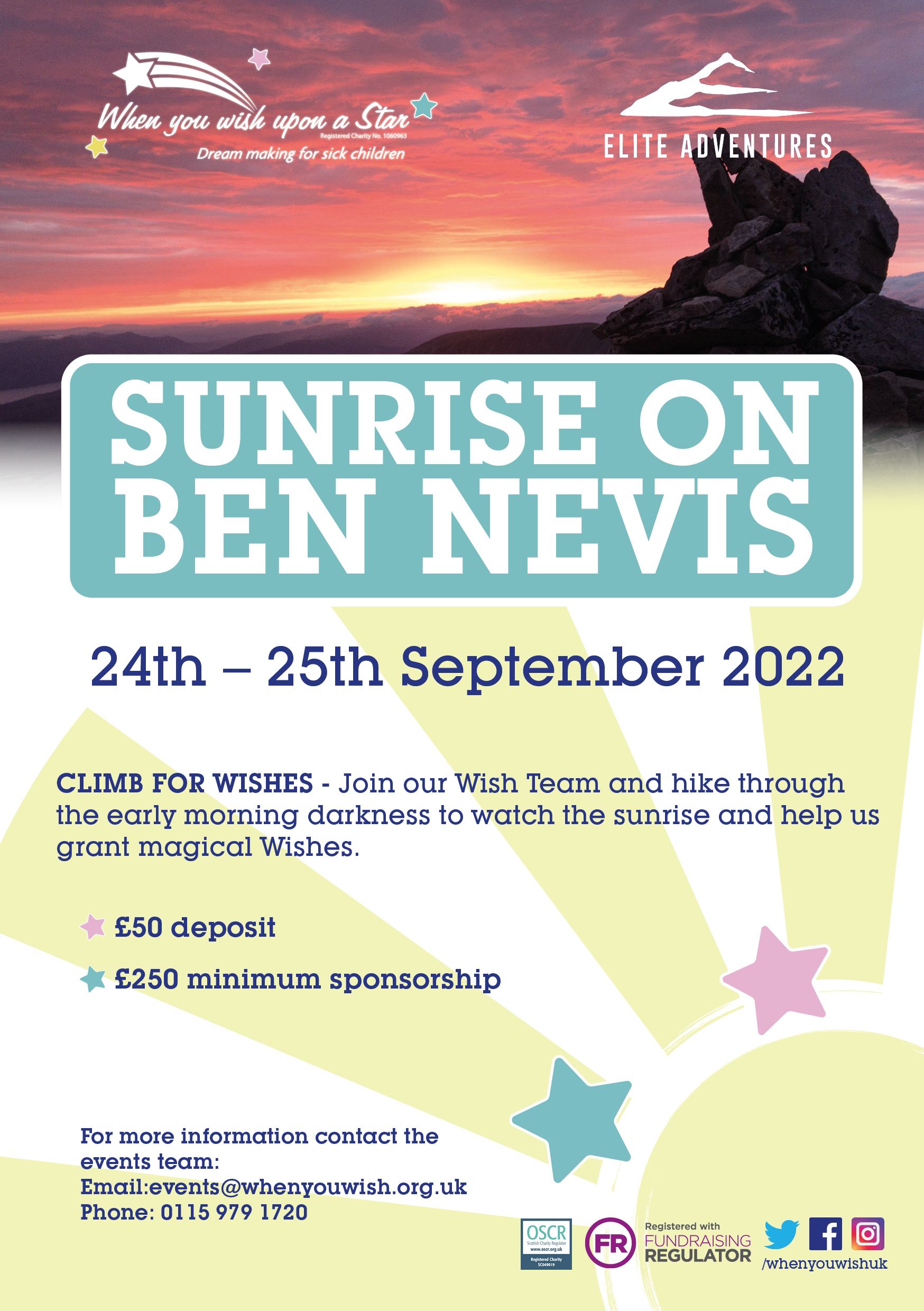 For further information
Call - 0115 979 1720
Email - events@whenyouwish.org.uk