2nd October 2022
London Marathon
Applications are now open to join Team Wish at the iconic London Marathon.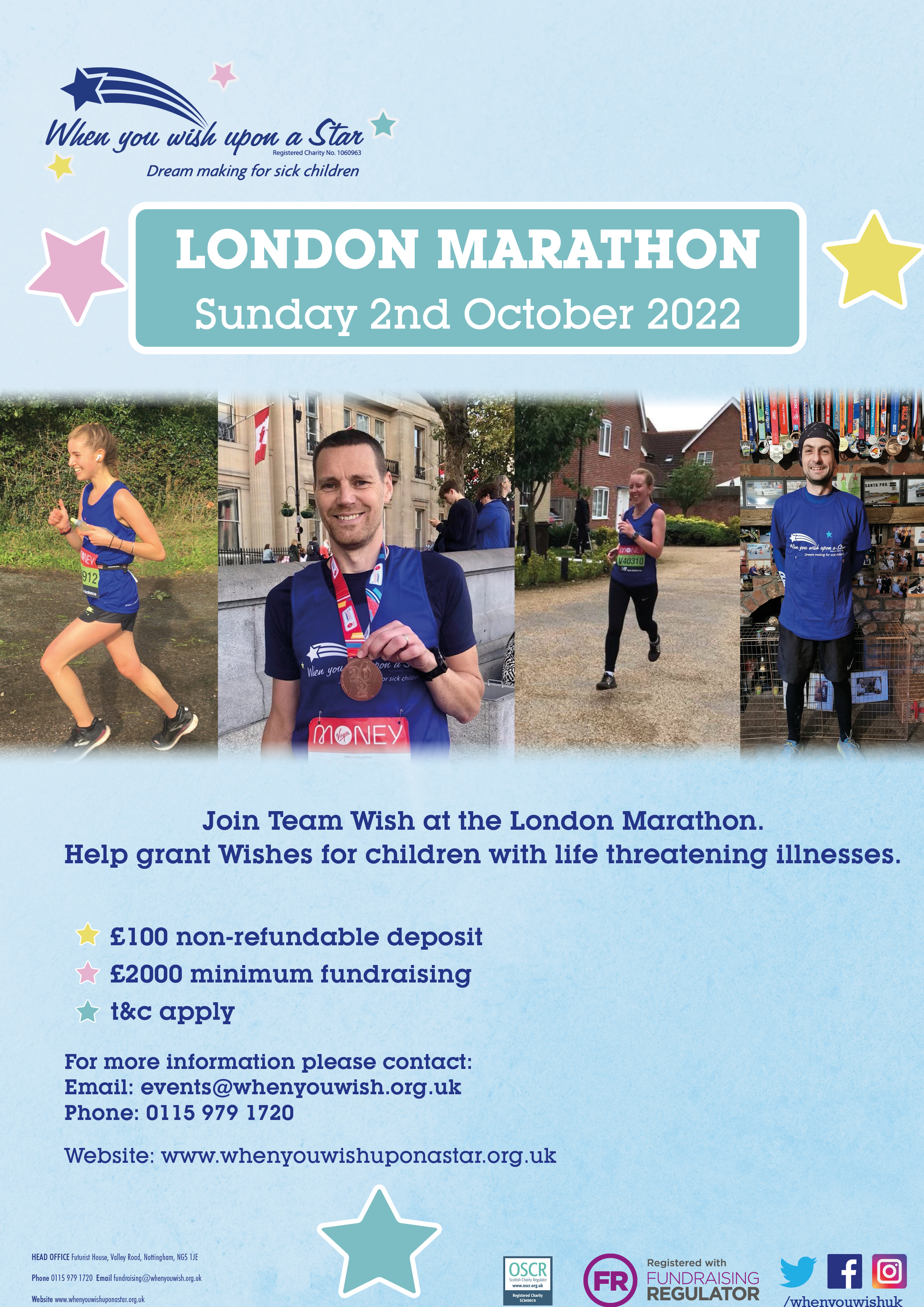 Run with thousands of runners on the streets of the capital taking in the electric atmosphere, views of iconic attractions and famous landmarks in the heart of London! The London marathon is a bucket list moment for every participant whether you're a seasoned runner or wanting the chance to take on your very first marathon, it's an event where incredible memories are made as you cross your important finish line on The Mall!
By joining Team Wish every step you take you're helping to grant magical Wishes to inspirational children across the UK who are aged 4-16 and who live with life threatening illnesses. We believe every child deserves to smile and with your support we can provide time away, giving children and their families something to look forward to through times of uncertainty and often financial as well as emotional strain. Wishes and Treats allow the family to put their child's illness on hold as they have fun and create precious memories.
• Non-refundable deposit £100*
• £2000 minimum fundraising *
• * t&c apply
APPLY FOR YOUR PLACE TODAY
CLICK HERE

For further information contact
Email - events@whenyouwish.org.uk
Phone - 0115 979 1720