Sunday 7th April 2024
London Landmarks 2024
ABOUT THE EVENT
The LLHM is a closed road, central London run and is the only half marathon to go through both the City of London and the City of Westminster. The event is not your average half marathon runners get to explore the capital on a route like no other incorporating major landmarks, heritage buildings plus the capitals quirky and hidden secrets. This charity event is for everyone, regardless of age, background or ability from top athletes to those challenging themselves to 13.1 miles for the first time.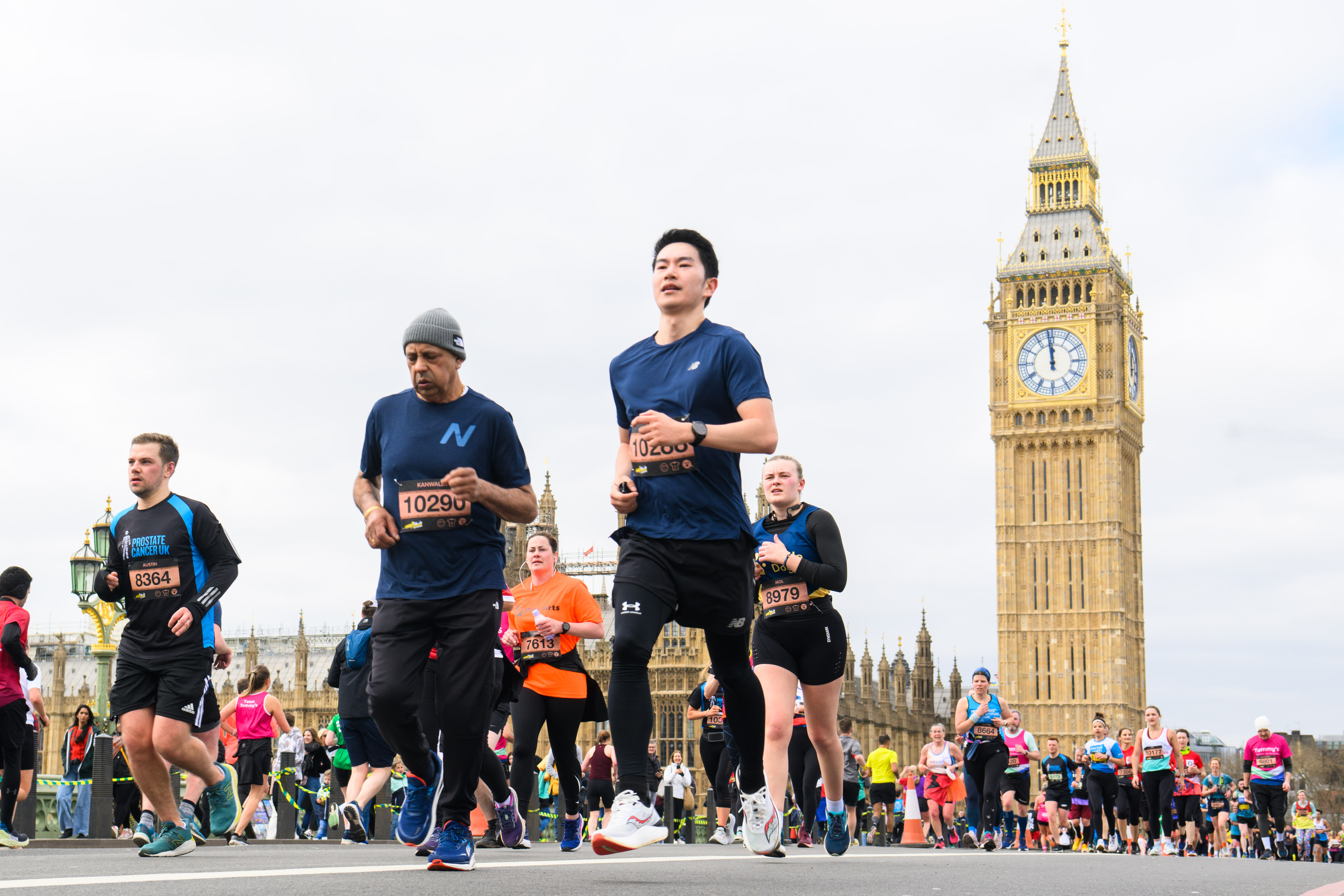 WHAT IS INCLUDED WITH YOUR PLACE
Our events team are a friendly bunch and will support you the whole way through the journey you will be given a welcome pack with a technical running vest, resources, tools and ideas which we have gathered over the years. Not to mention the official race day goodie bags with event t-shirt and medal.
HOW DO I REGISTER
Click here to express your interest for this event. Charity places have a £50 registration fee and £350 fundraising target. If you already have your own place, we'd love to have you on #TeamWish, same welcome pack and service from our dedicated team but no financial target.
If you have any questions about running or would like to volunteer as part of the cheer station at this event email events@whenyouwish.org.uk or call 0115 9791720.
WHY SUPPORT WISH
By taking part in this event you will become part of our team, part of our community, your fundraising is directly supporting children living with life threatening illnesses across the UK. Wishes come in all shapes and sizes, iPads which provide a lifeline to the outside world for a child in isolation, an exciting day out at a 'meet and greet' with a child's lifelong hero is inspirational proving hope and excitement where there often is none and or a family holiday where families can make magical memories to treasure. By participating you are offering magic and excitement to families who are going through the darkest of times all while making your own memories and experiences.