27th September 2017
Huge congratulations to the amazing #TEAMBUSBY
"A charitable ethos and we like to give something back"
Huge congratulations to the amazing #TEAMBUSBY from The Busby Hotel
General Manager Juliet Parry led her team of 23 members of staff to successfully climb Ben Lomond
Amazing effort well done to all of you Loving the pictures from the top.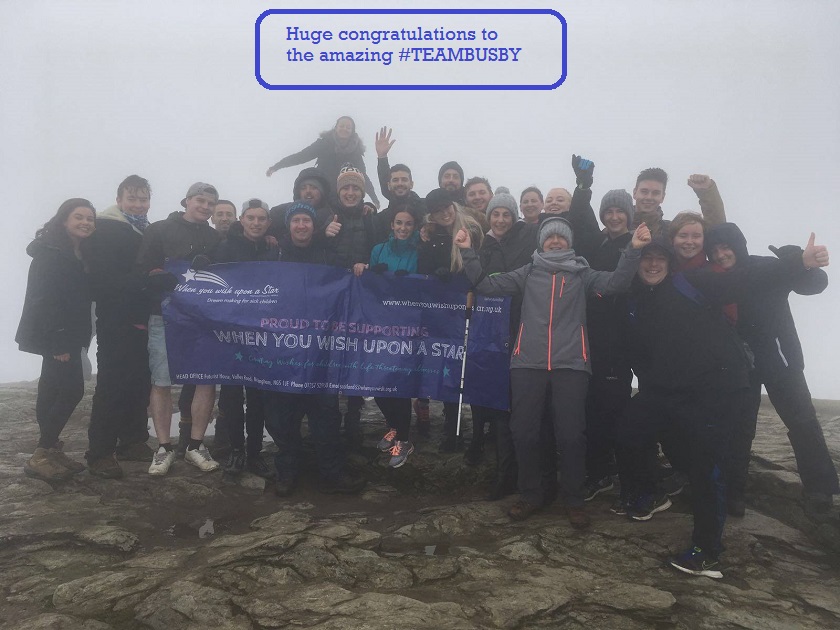 As part of the Manorview Group's 10 year celebration they have chosen to focus on their charitable works.
Challenging the group to choose a charity, fundraise, raise awareness, donate their time and come up with all sorts of challenges.
We are truly honoured that The Busby Hotel chose When You Wish Upon A Star as their beneficiary charity for this year, with their support we will be in a position to grant more Wishes for children across Scotland who live with a life threatening or terminal illness.
If you would like to donate to #teambusby please contact Juliet Parry directly at The Busby Hotel
Call - 0141 644 2661 or Email reception@thebusbyhotel.co.uk
#teambusby #10years #givingback #busbywishes