23rd October 2017
Key 103 Cash for Kids, £63,390.56 donation
We were truly honored to be the chosen charity once again
for Key 103 Cash for Kids
The £63,390.56 donation we received will make such a great difference
to so many of our children who are waiting for a Wish.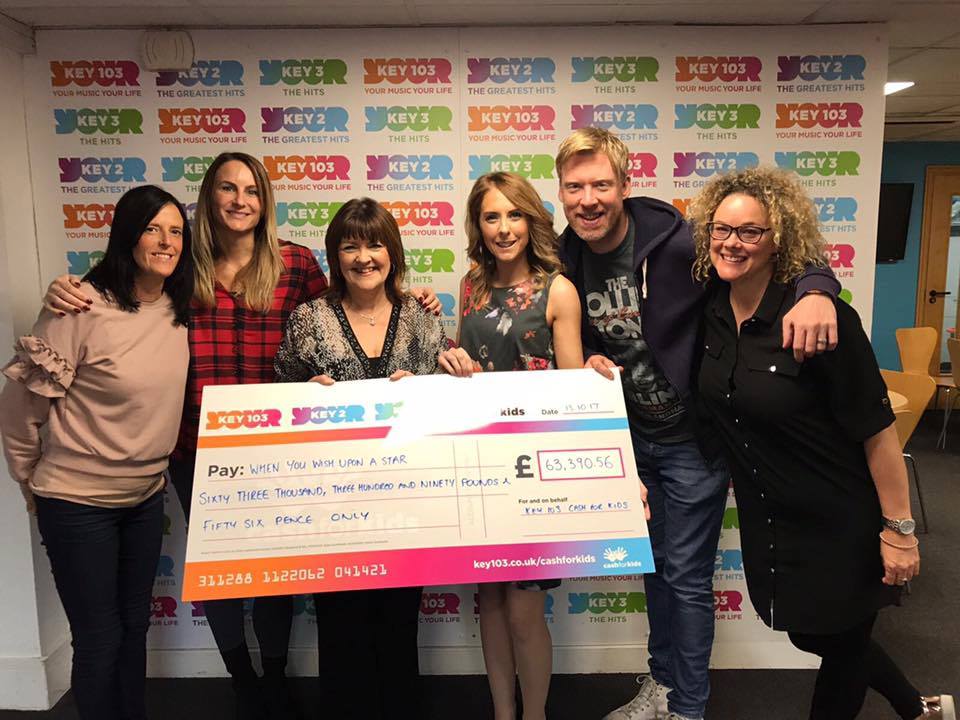 They are an Amazing Team at Key 103.
All with huge hearts and a wonderful dedication to the cause which they are supporting.
We will never forget the Fantastic Superhero Day back in May, when young Adam, helped by Batman, to free Manchester from being terrorised by Supervillain, Bane.
A never to be forgotten Adventure
Thank You to everyone who donated via Key 103 Cash for Kids, you have made Wishes come true for many more very courageous children.