31st January 2018
A huge thank you to all at Rolls Royce
A huge thank you to all at Rolls Royce, Hucknall for their amazing donation of £2655 which was raised from their 'Family Fun Day'.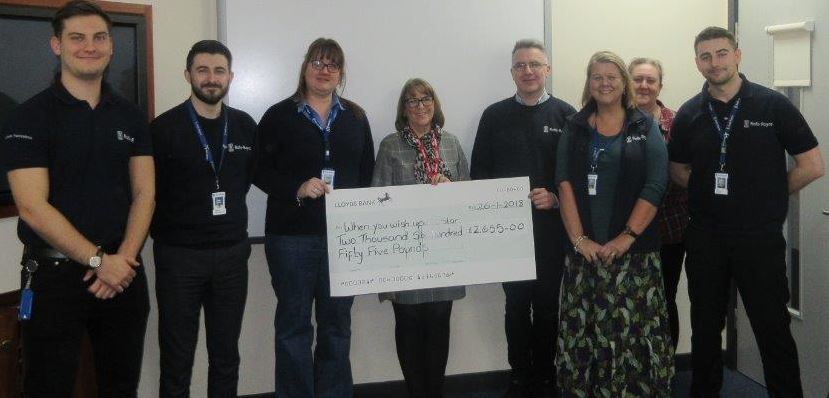 Pictured are: MARCUS HAWES – ARRAN WHITEHOUSE – GEMMA WEBB – MAGGIE – KEVIN GLYNN – JAYNE HARDY – TRACEY HEROD – RHYS WRIGH
A huge thank you to the team Tracey, Ian, Arran, Marcus, Rhys, Lynda, Chris, Jayne, Joyce, Gemma, Ying Wan, Kevin, Brian and Rodney who all organised such a great day.
Keep up the good work guys, you are making the wishes of sick children come true.