26th March 2018
Nisa Local Donate £440.00
Lovely visit to Nisa Local.
Nisa Local in Basford thave presented our local community fundraiser Maggie, with a whopping donation cheque for £440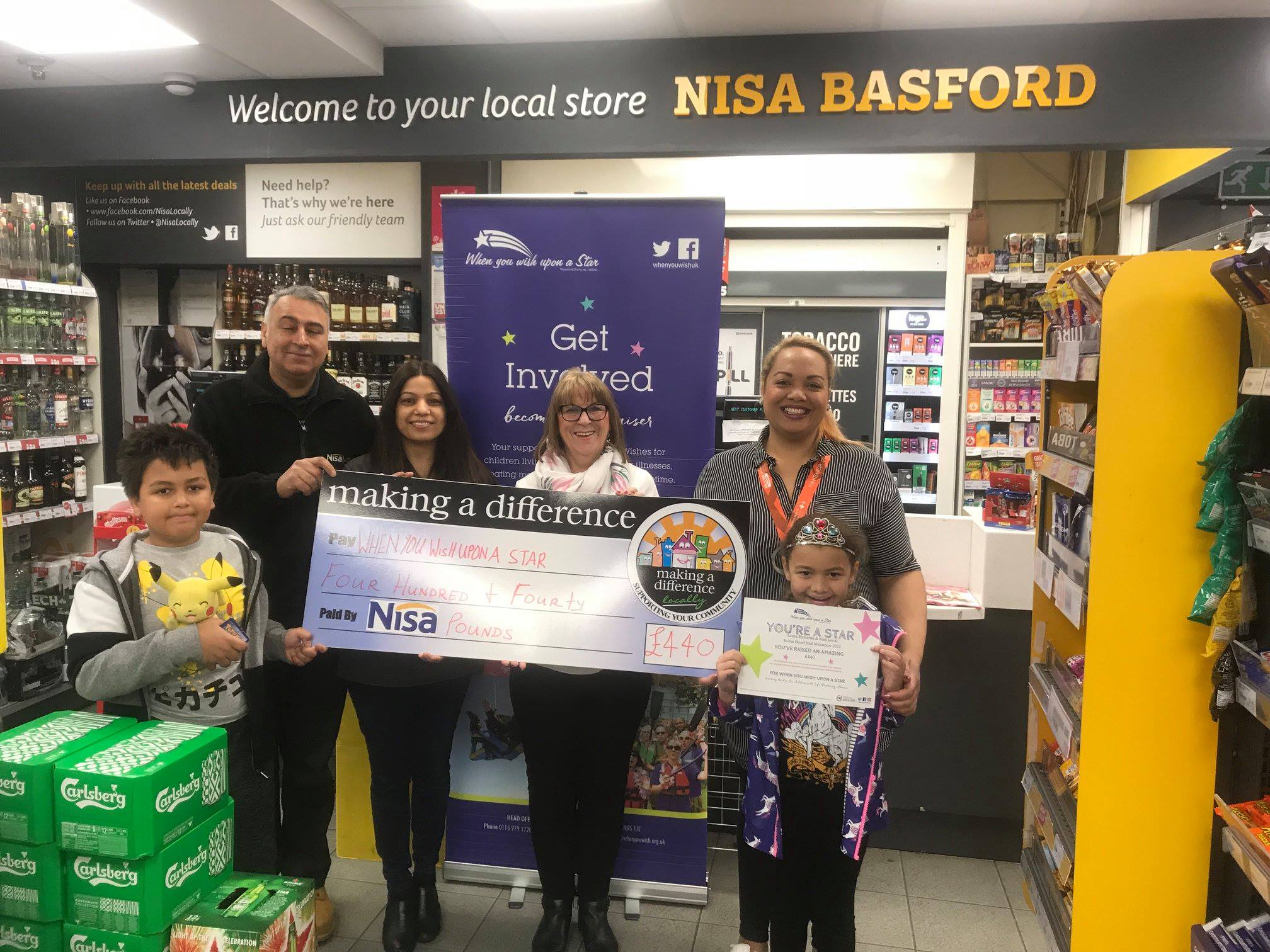 We can not thank these lovely people, Sandy and Kully owners of Nisa Local, helping to make a difference scheme and to Laura who took part in the Robin Hood Marathon.
Thank you so much for your support.
If you would like to support us in creating more magical Wishes for some very brave children