18th May 2018
Charles Hanson our new Ambassador
We are delighted to welcome Charles Hanson Hansons Auctioneers and Valuers on board as our new Ambassador.
Hansons from When You Wish Upon a Star on Vimeo.
Charles Hanson is an auctioneer and television personality. He is best known for his appearances as an antiques expert on the television programme Bargain Hunt.
His charmingly enthusiastic manner of auctioneering has also seen him preside over prestigious celebrity and fund raising auctions across the UK.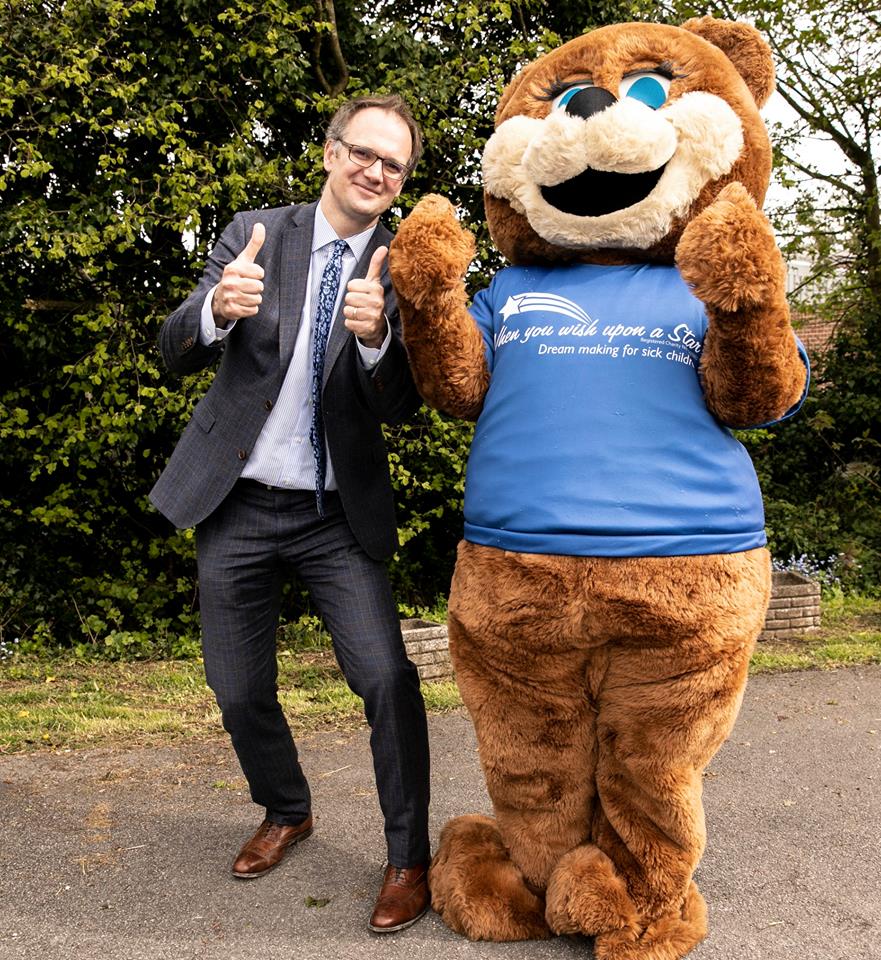 Charles said: "I am humbled and delighted to be asked to support such a wonderful charity as Nottingham's When You Wish Upon A Star which brings great joy into the lives of children living with life threatening illnesses. They have teamed up with Bryony Supper, the author of children's books Pasta Kidz, which is generously giving all proceeds from the sale of the books to the charity. I am delighted to come on board as a celebrity supporter and Ambassador for the charity to help a very good cause. Hansons Auctioneers is passionate about supporting charities and When You Wish Upon A Star is one of the very best."
Our very own Wish Bear visited Charles and his team with Bryony Supper the author of the Pasta Kidz Book, another of our brilliant partnerships.
Maggie Falconer our Regional Fundraiser said: "We are delighted to welcome Charles as an Ambassador to the charity, who has already made a friend in our very own Wish Bear, and also for his endorsement of The Pasta Kidz books and our partnership with Bryony and the Pastkidz"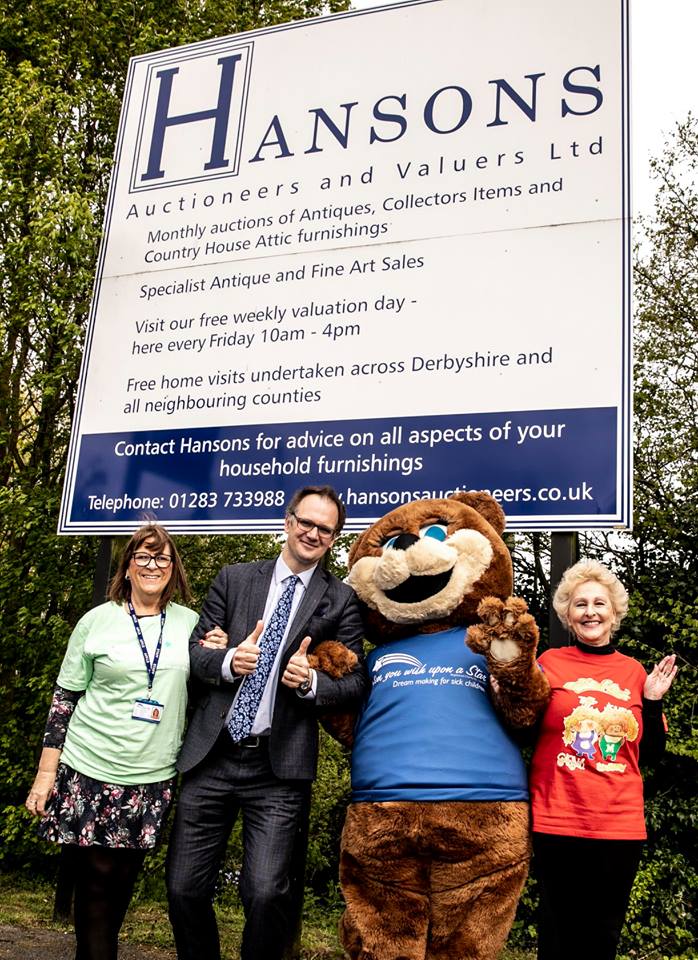 Here's to creating magic and granting even more wonderful Wishes