31st March 2021
Notts Maze Charity Partnership
We are delighted to be in a Charity Partnership this year with Nott's Maze.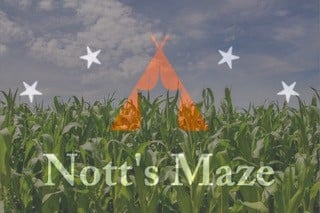 The maze is set within 12 acres of land and it's great fun for all ages - check out their website for a full list of activities. https://www.maize-maze.co.uk/

Ready for a great night out after lockdown see the full list of movies showing at the Sunset Cinema Nights at starting this May!