18th May 2022
The Card & Payments Awards 2022
On Thursday 5th May we had the pleasure in attending The Card & Payments Awards at JW Marriott Grosvenor House, Mayfair as their chosen charity for the 2022 Awards.

The Card & Payments Awards recognise excellence and innovation across the industry. Each year many eligible organisations compete for one of the prestigious awards which are judged by an independent panel of industry experts. Entries open in July and close in September each year. The Card & Payments Awards remains one of the leading networking events of the year for the UK and Irish card and payments industry.
Hosted by Claudia Winkleman, TSYS Prime Sponsorship for 17 years, MongoDB TBC, American Express, Banking Circle, Contis, Discover Global Network, Ethoca, Fiserv, GPS, Ingenic0, Mastercard, Reward, The Fintech Times and Visa. With over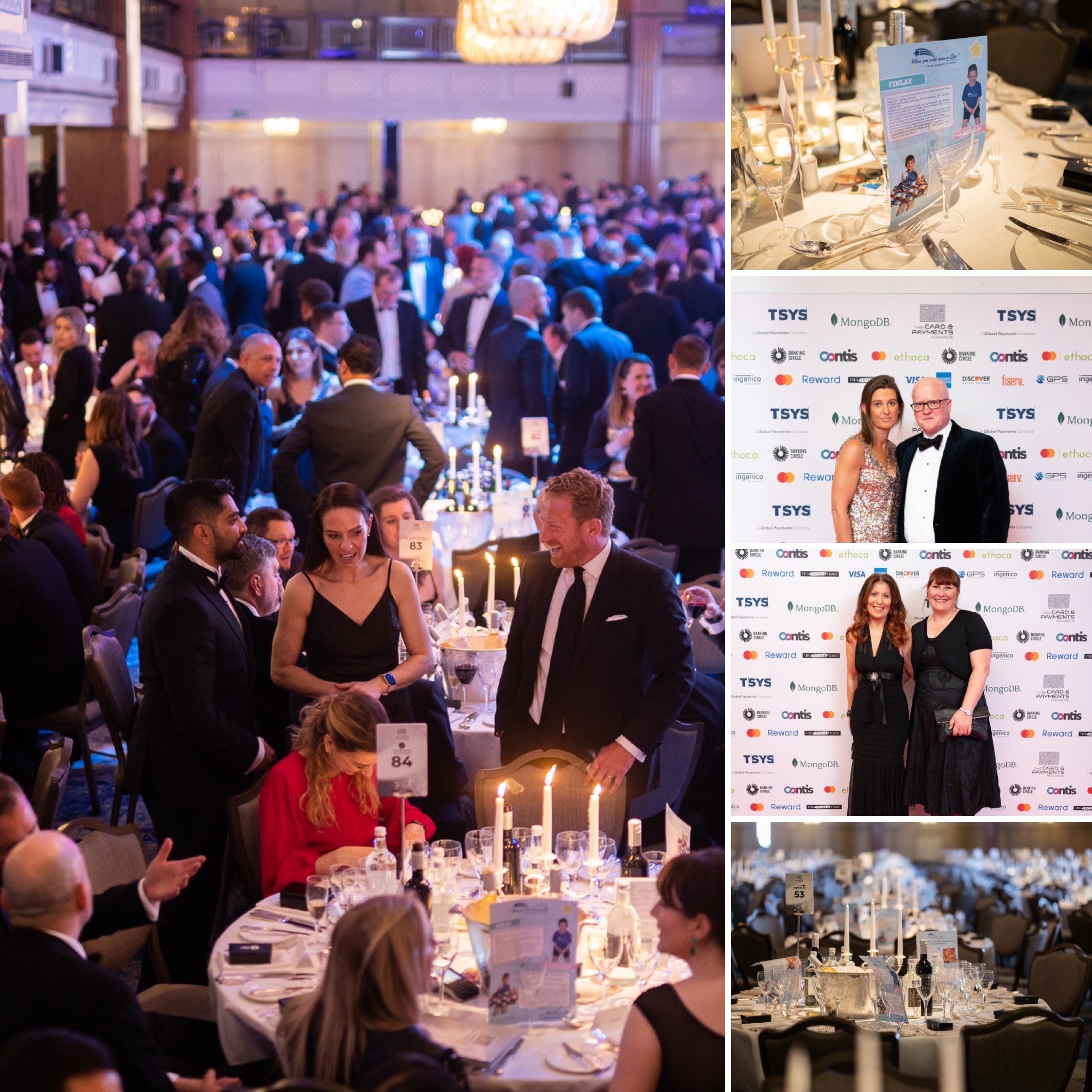 The evening started with the arrival of guests and various champagne receptions leading into the Awards Dinner held in the Great Room. Diane Hummerston, Head of Fundraising addressed the guests giving them a history of the charity and sharing with the room a very moving video from one of our Wish families. Jon Courtenay, Winner of BGT 2020 provided the entertainment and then the awards began. Congratulations to
The event raised £22,500.00 which TSYS matched for Save the Children Ukraine.
Thank you so much to everyone who donated on the night and congratulations to all the award winners – with your help we can continue granting magical Wishes!