8th July 2011
Amy's Wish
Amy's Wish to swim with Dolphins came true, when the Family went on holiday to Florida in April 2011.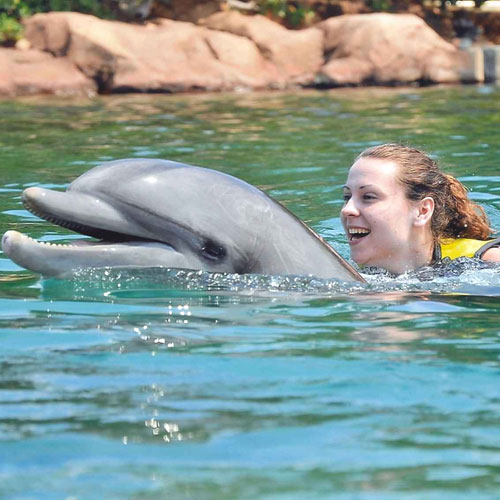 On their return the Family wrote to say 'Our time in Florida was magical, it was such a very special holiday and one we will all treasure.
Amy just loved her swim with Dolphins, she was smiling all day from ear to ear'.
When You Wish Upon A Star are so happy that all the Family had a such wonderful time.