8th September 2011
Alfie's Wish
Alfie's three favourite things are animals, dinosaurs and Thomas the Tank engine, so granting his Wish to visit Drayton Manor gave him the perfect opportunity to see all three.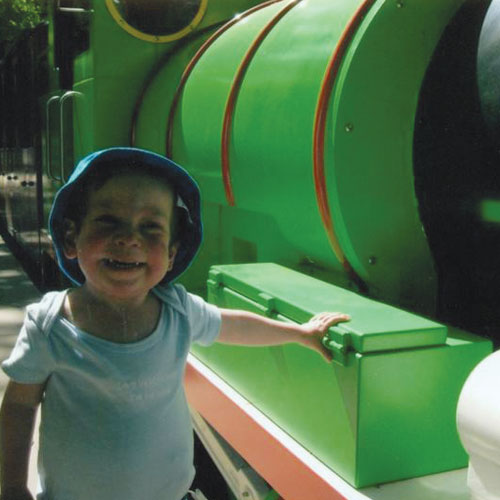 Alfie from York, has severe pulmonary hypertension, requires daily medication and oxygen. The specialist equipment was delivered to the Drayton Court Hotel ready for Alfie's weekend experience which began on Friday 29th April.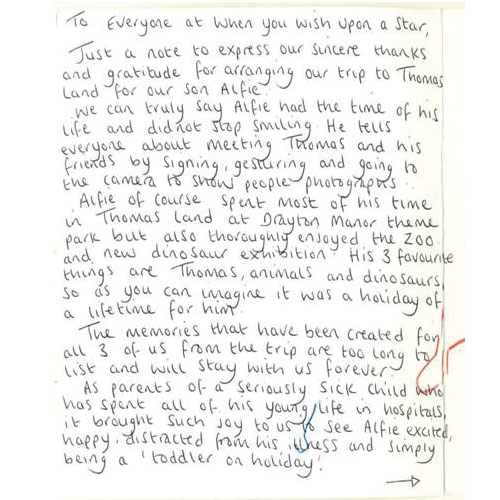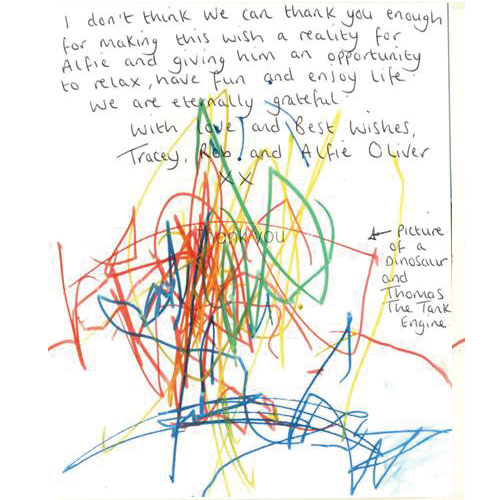 Alfie travelled by train to Tamworth where on arrival A 2 B taxi's of Tamworth were waiting to drive them over to Drayton Court. Alfie had an amazing weekend, which the letter from Mum highlights it all.
When You Wish Upon A Star would like to thank A 2 B for providing transportation and to Drayton Court Hotel providing an extra nights stay.