2nd September 2014
Nathan's Wish
The whole Padgett family (mum Tracy, dad Stephen, sister Caitlin, and Nathan), all embarked on a sunny adventure in August 2014, on board the Norwegian Epic.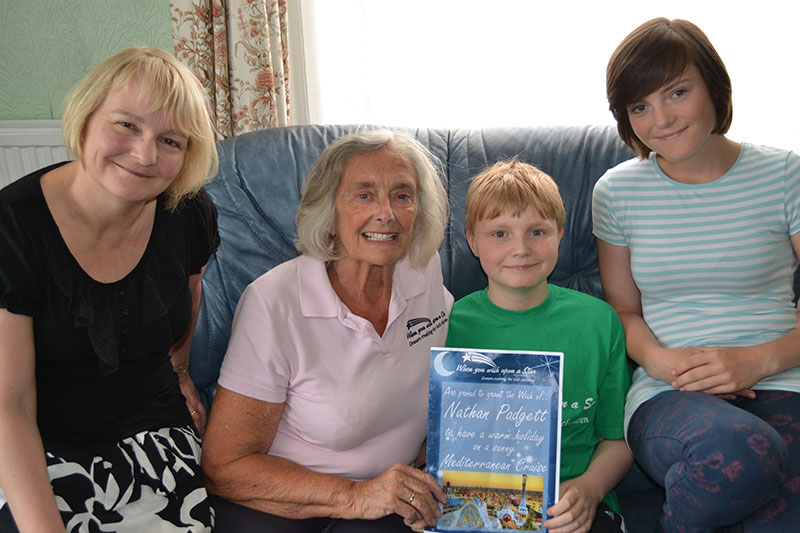 Recently back from sun and sea, Nathan described his experience to us in a lovely handwritten letter!
Thank you for sending me on my wish trip – A Mediterranean cruise on the Norwegian Epic. We had a great time and we made lots of memories. Some of my favourite moments were going on the water slides on the boat (my favourite was the ring one), ordering tasty pizza and eating it in our cabin. Going round the towns/cities and playing games in the entourage teen club on the ship. Once more thank you!