5th September 2014
Rachael's Wish
Rachael's wish to see the Goudie Cathedral in Barcelona came true when we sent her on a cruise around the Mediterranean!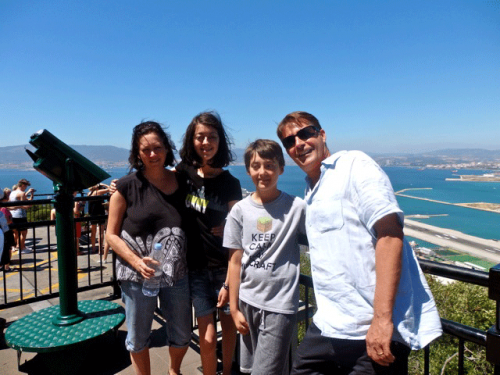 Recently back from their holiday, Rachael's family describe their experience:
Thank you so much for granting our daughters wish for a Mediterranean Cruise.
Rachael was feeling really poorly in the weeks running up to her holiday and it gave her a dream to focus on and get stronger for. She was determined to see the Goudie Cathedral in Barcelona, something she has longed to see for years. When we stepped through the doors her dream came true and she told us all about Goudie and how he had always felt different from others (much like Rachael), which was why he made such an incredibly different and unbelievably breathtaking building.
Rachael loves history and cruising gave her the opportunity to visit places she may never have had the chance to. She told us that it was like stepping back in time in Cadiz and Vigo. She lay on a sunbed on the beach Mallorca and read a book and splashed in the warm sea. She met Barbary Apes and saw magical caves in Gibraltar. We watched dolphins chase the ship and on our second night at sea we stepped onto our balcony to see the sky full of fireflies. On board the entertainment was endless. Her younger brother had the opportunity to share all this with Rachael, which means so much to him.
Cruising was such an easy way to travel, the staff on the ship and at the ports were fantastic and looked after her brilliantly. The wheelchair wasn't a problem at all and if Rachael was in pain or exhausted, she had the comfort of our cabin with a window to the world via the balcony at her fingertips.
The whole family rested, recharged and had huge fun! Thank you for the holiday of a lifetime that is full of memories we will treasure forever.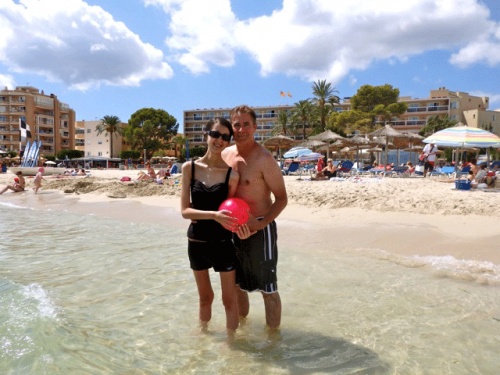 Rachael also wrote about her experience:
Being able to go on this cruse, with my family, has been fantastic. I love traveling, especially when there is a lot of culture and history to explore. Being able to be so close to the apes on the first stop was amazing, especially with all of the cute baby apes. The Gaudi cathedral in Barcelona was awe-inspiring and that experience will stay with me for a long time. Seeing dolphins in their natural habitat is something that cannot be duplicated and i had the pleasure of making a new friend while on the cruse. Everyone was so friendly and coming home to the cabins to find different towel animals was both exiting and hilarious, making us all laugh till bedtime. I'm so grateful to Wish Upon A Star for making this happen and i am so happy that this was something I could share with my family.