18th February 2022
Amera's Wish Presentation
We have had the pleasure in visiting Breadsall Hill Top Primary School in Derby.
In a special assembly the beautiful Amera was presented her Wish Travel Voucher and lots of her favourite toys to enjoy.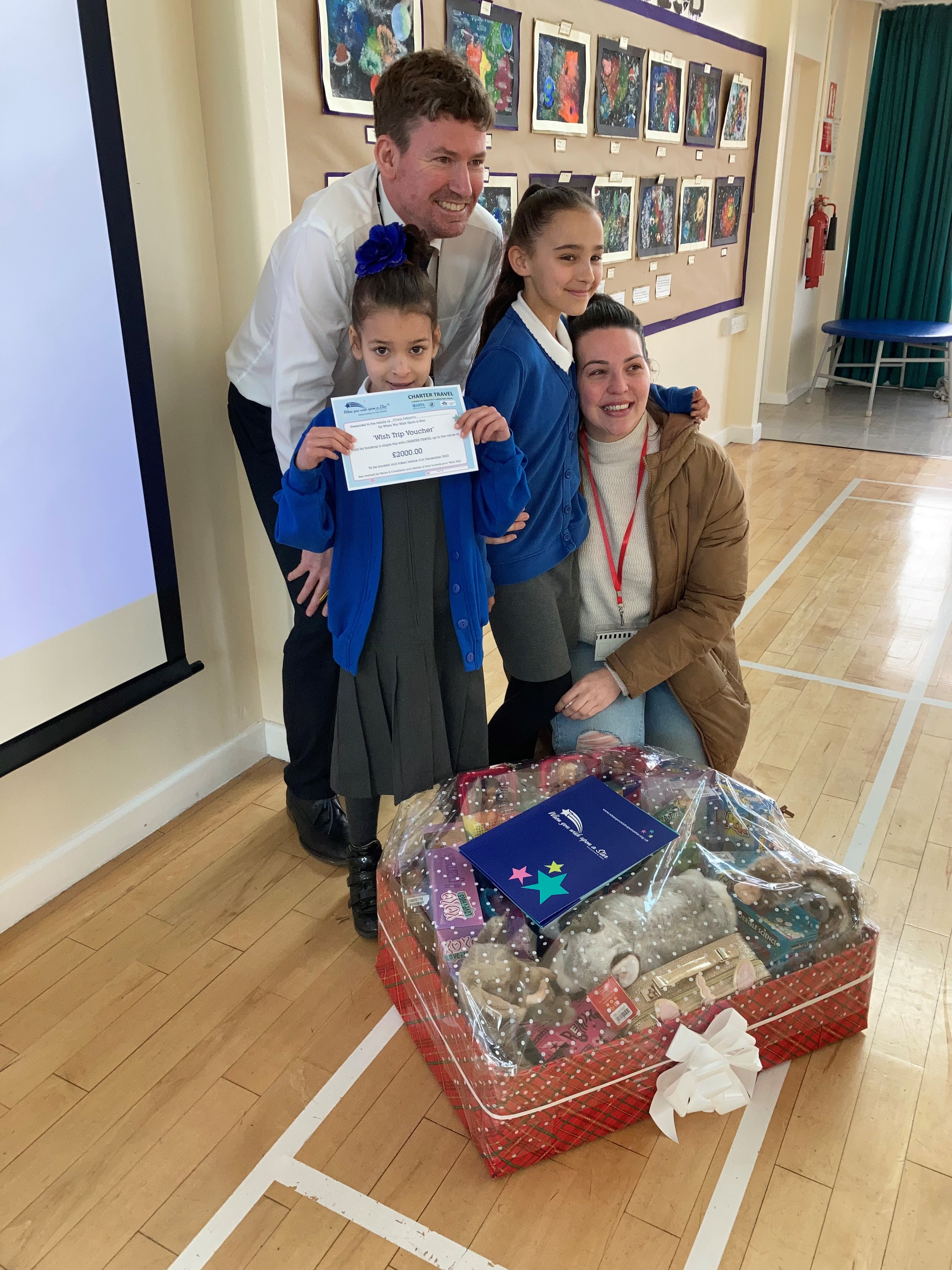 Amera is 7 years old and has Niemann Pick Disease, Niemann-Pick disease affects the brain, nerves, liver, spleen, bone marrow and lungs.
We would like to give a special thanks to the head Matt Lawrence for supporting us in presenting Amera's Wish.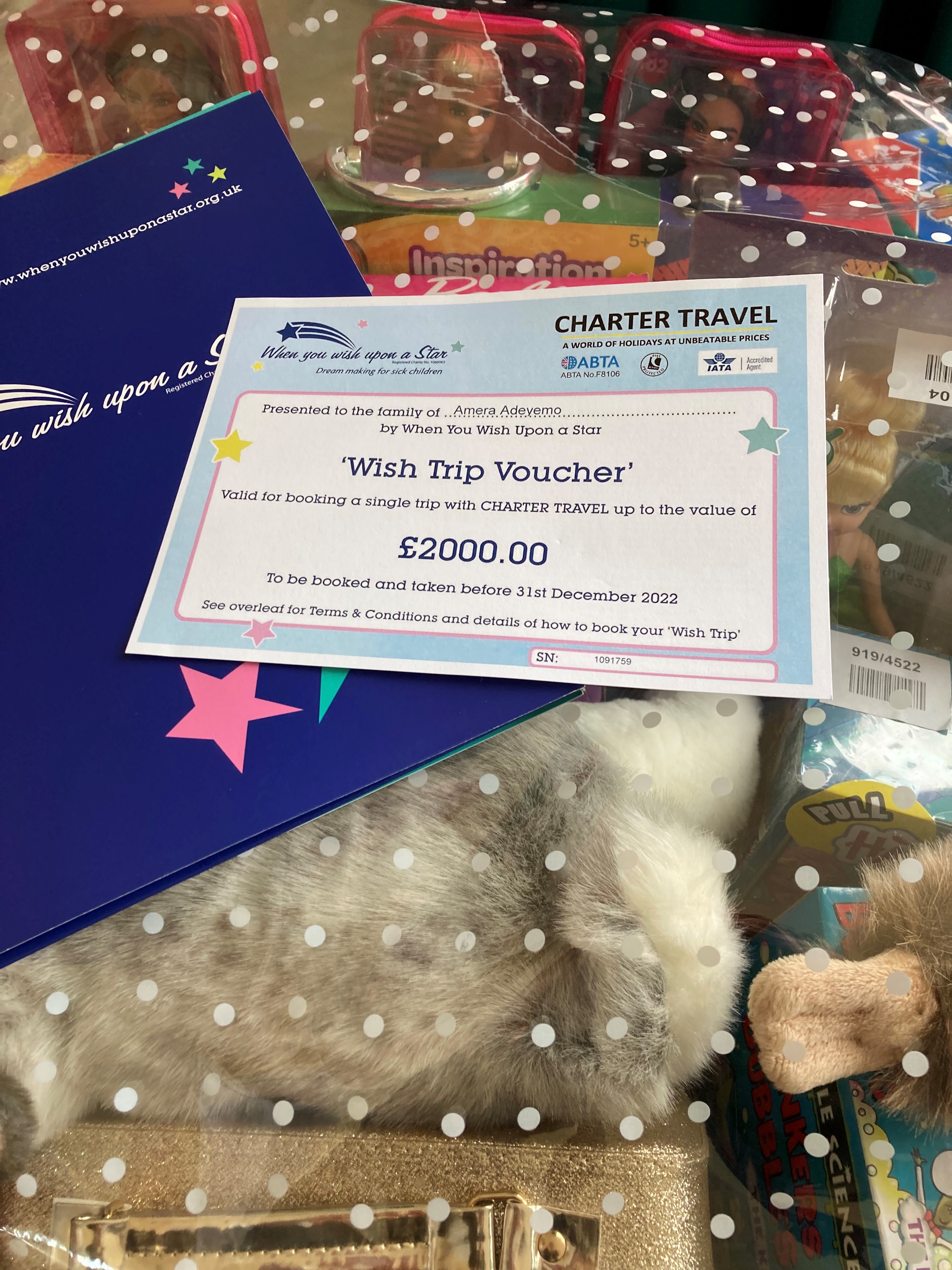 Thank you to all of our donors for your continued support which allows us to continue granting the Wishes of some very special courageous children throughout the UK who live with a terminal illness.