11th March 2022
Jack Meets Harry Kane
We had the pleasure in granting Jacks Wish and what a Wish it was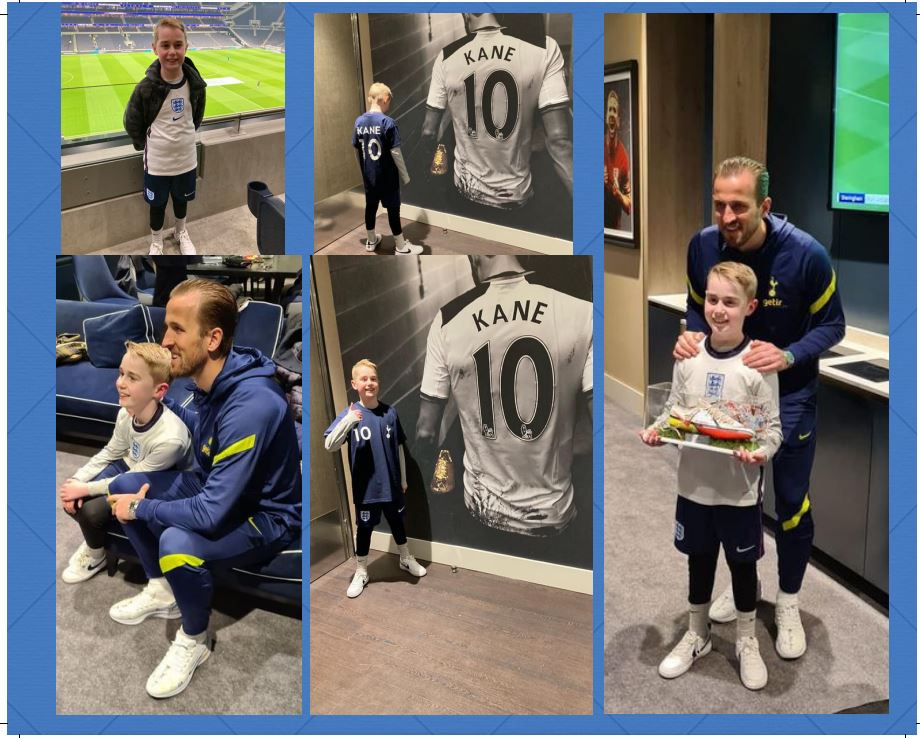 Jack and his family were chauffeur driven to Tottenham for a night in a hotel, and a visit to the new Tottenham stadium to watch them play against Everton.
The 1st surprise is that were watching the match from Harry Kane's personal suite with Harrys parents and brother.
They were served with a delicious meal, the adults enjoyed a glass of champagne from heated seats while watching the game and a cup of tea for Jack.
The ultimate finale after the match was of course the surprise visit to the suite from the one and only Harry Kane, who is Jacks idol.
Harry presented Jack with a signed match boot, his signed shirt from the match along with lots of goodies.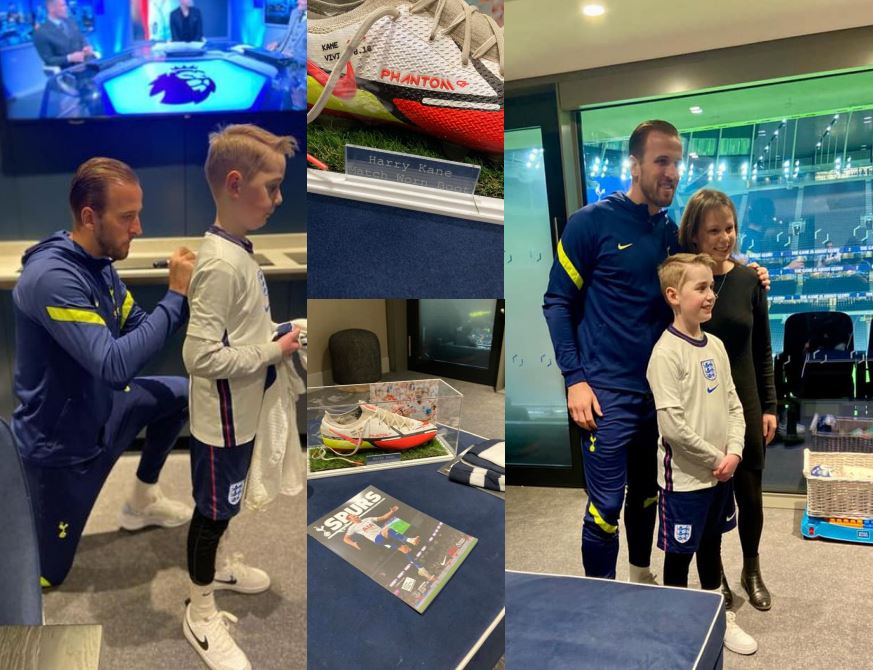 Tottenham Hotspur England football team #wishes #thankyou #fundraising #memoriesforlife
Jack was over the moon and in total shock, we really can not thank Harry and his family for making Jacks Wish come true your hospitality was truly amazing xx