30th June 2019
Luke's Real Life Superheroes Vs Hollyoaks Football Match
We are delighted to announce, that Luke's Real Life Superheroes Vs Hollyoaks Football Match is BACK!!!
Luke is one of our courageous Wish Children and fundraiser extraordinaire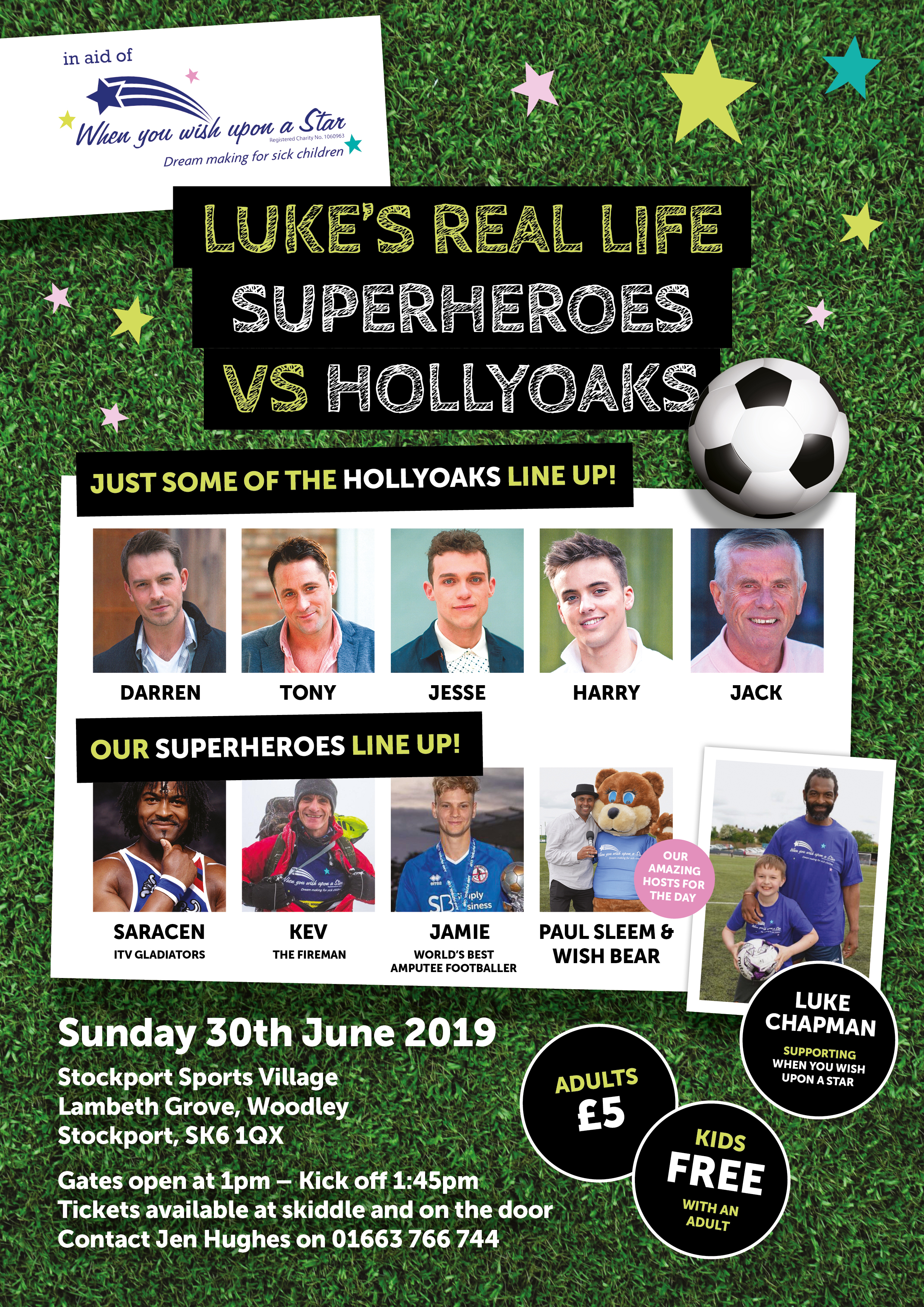 He would like to welcome everyone to join us for this special Football Match, so please come along with family and friends to cheer-on Luke's "Real Life Superheroes" VS the amazing "Hollyoaks Cast Team."
This will be a fun afternoon lots of things going on …. Gates open at 1:00 pm and Kick-off is 1:45 pm.

Tickets are available ON THE DOOR … or to book in advance please visit Skiddle.
Entrance Fee - Adult £5.00 … children are free when accompanied by an adult
For further information please
Call - 01663 766 744
Email - jen.hughes@whenyouwish.org.uk
Event Website https://www.skiddle.com/whats-on/Stockport/STOCKPORT-SPORTS-VILLAGE/Lukes-Real-Life-Superheroes-Vs-Hollyoaks/13491420/?fbclid=IwAR1g347bd8TBVkmT0Q1bRJ4N6x8SC_1Q_0xPILrej8gyl8Sscofk7qiN7dA