20th July 2019
Wing Walk at Wickenby
Following the success of the events held in 2017 and 2018, we are delighted to give our supporters the chance to Wing Walk for When You Wish Upon a Star in 2019.
We're once again sharing this day with the Scunthorpe Samaritans and Lindsey Lodge Hospice.
The Wing Walk takes place on Saturday 22nd July 2019 and to register, a deposit of £75 is payable, which is non refundable. This is your personal commitment to the Wing Walk.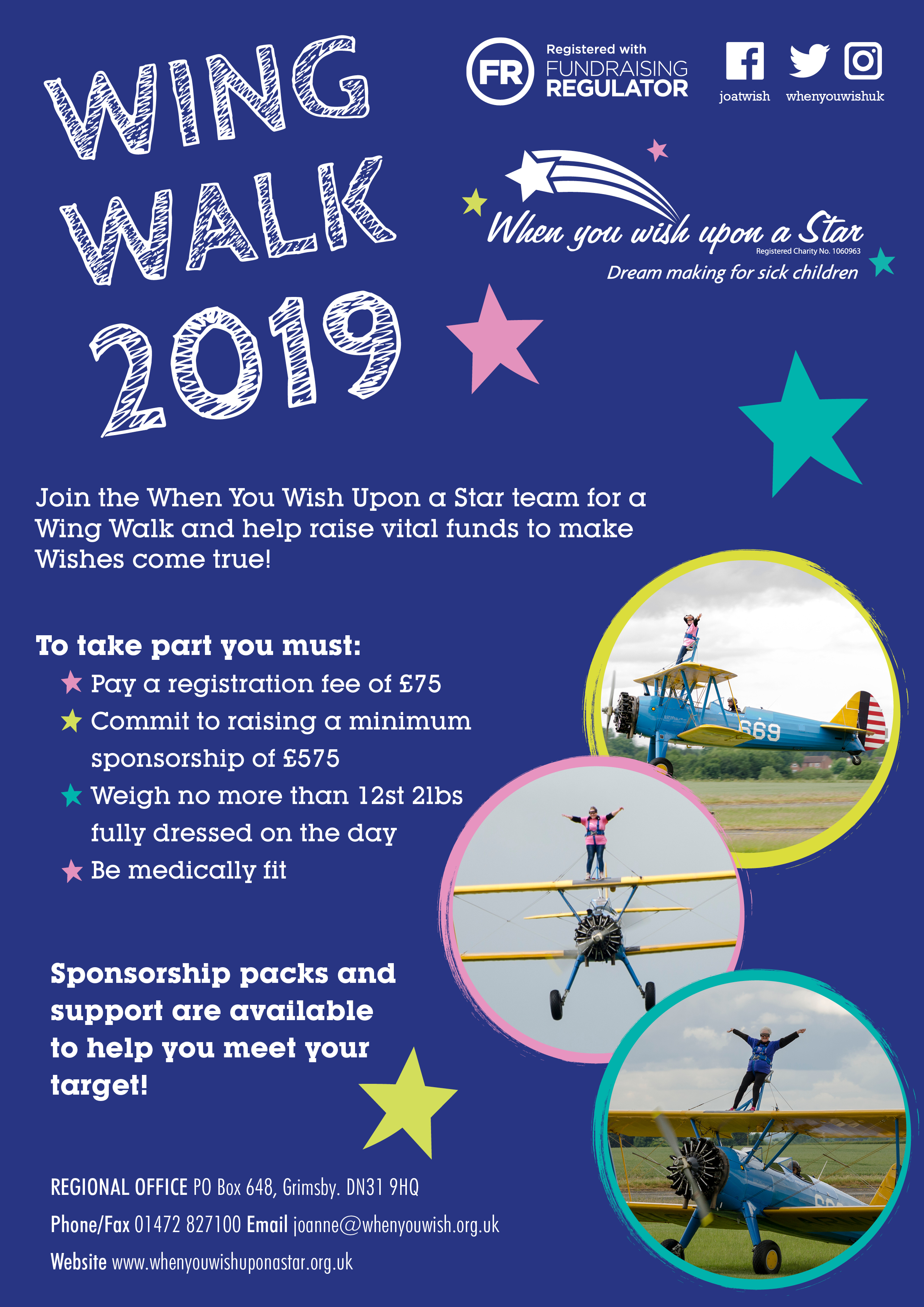 Each person taking part must pledge to raise a minimum of £575 for When You Wish Upon a Star. Each place costs the charity £420, which means for every person taking part, we can convert a minimum of £200 from each entry to help make special Wishes come true!
If you'd like to take part in this amazing experience, please contact us on 01472 827100 or email joanne@whenyouwish.org.uk
This is always a hugely popular event - so don't delay, secure your place today