27th July 2019
Dragon Boat Race
We are excited to announce that we are relaunching the Dragon Boat Race at Salford Quays, Manchester
Get ready for a full day of family entertainment, food and drink and plenty of competition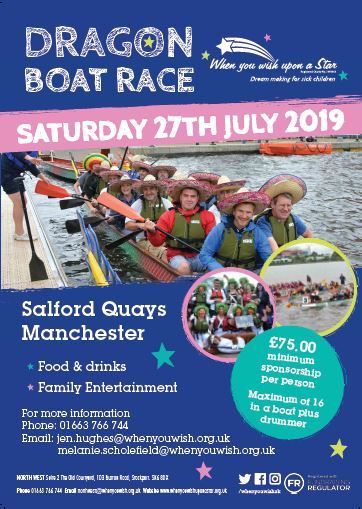 Please bring your family and friends along for a fun filled day!
To register, please contact Jen or Mel on:
jen.hughes@whenyouwish.org.uk melanie.scholefield@whenyouwish.org.uk
or call us on 01663 766 744
There is a minimum sponsorship of £75 per person, with a maximum of 16 people in a boat, plus a drummer.
Reserve your boat now and don't miss out on this fantastic day!