15th December 2020
The Virtual Santa Fun Run or Walk 2020
Be in your Festive Bauble & help sprinkle the magic this Christmas
Choose your date to do your fun run or Walk: from 6th October - 25th December
Choose your distance: 2.5km, 5km or 10km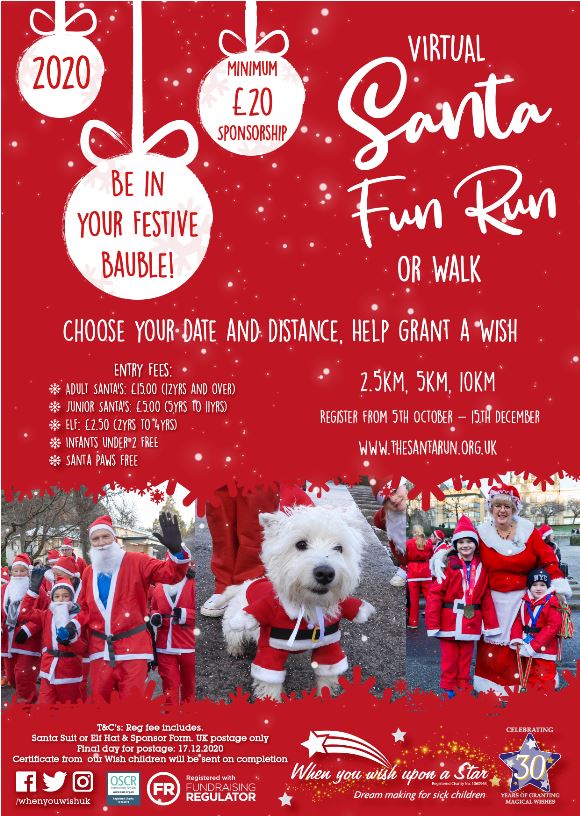 Help to grant a magical Wish for a child aged 4-16 who lives with a life threatening illness

All our children's Wishes are currently on hold due to Covid-19, we can't wait to start waving our magical Wish granting wand again!
Your very own Santa Fun Run or Walk can be completed anywhere from in your own back garden, your local neighourhood , local park or even on the beach we are asking you to choose to complete your Virtual Santa Fun Run or Walk in a safe and fun environment with family and friends and to adhere to the most up-to-date local Government guidelines for Covid-19, social distancing and to stay within your "Covid friendly Festive Bauble"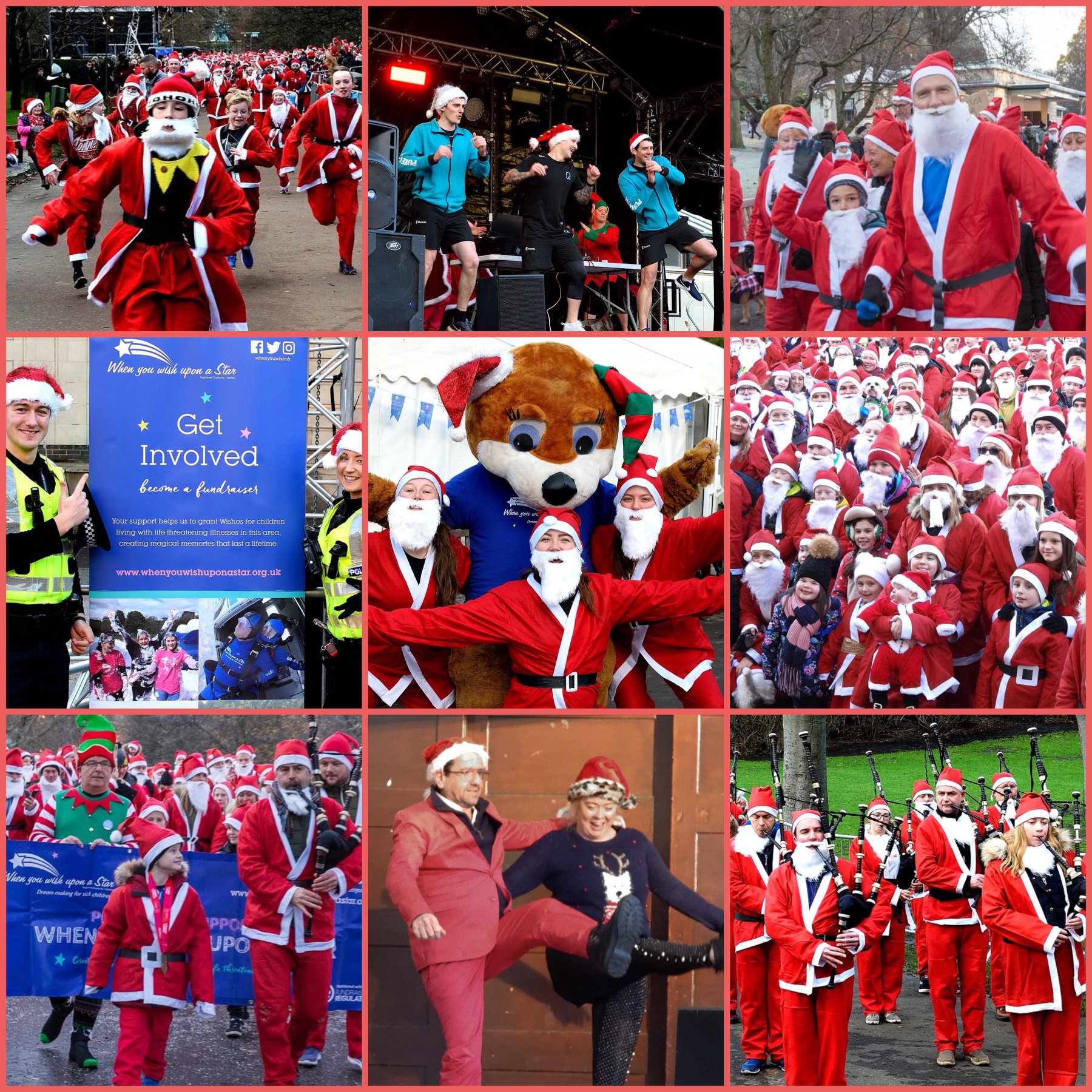 Santa Paws & Competition!
Dress your Santa Paw and let them be part of your Santa Fun Run or Walk!
Take a picture and send it to us for a chance to win lots of Doggy goodies for our favourite Santa Paws!
Entries must be sent to us by 5pm on the 20th December!
The Santa Paw who will win the prize for the best dressed, Will be the dog with the most
Likes and shares over Facebook
Voting will open Monday 21st December and will close on Christmas Eve at 12 noon, when the winners will be announced and a Doggy Christmas Prize will be on its way to the lucky Santa Paws!
Thank you for granting our Wishes:
Let us know that you have completed your Santa Fun Run or Walk!
Participants can upload their fun run times and pictures HERE
Send your local Wish office pictures or tag us on social media
#virtualsantawish2020
Facebook