24th September 2021
National Three Peaks
This is an incredible opportunity to take on the UK?s three highest peaks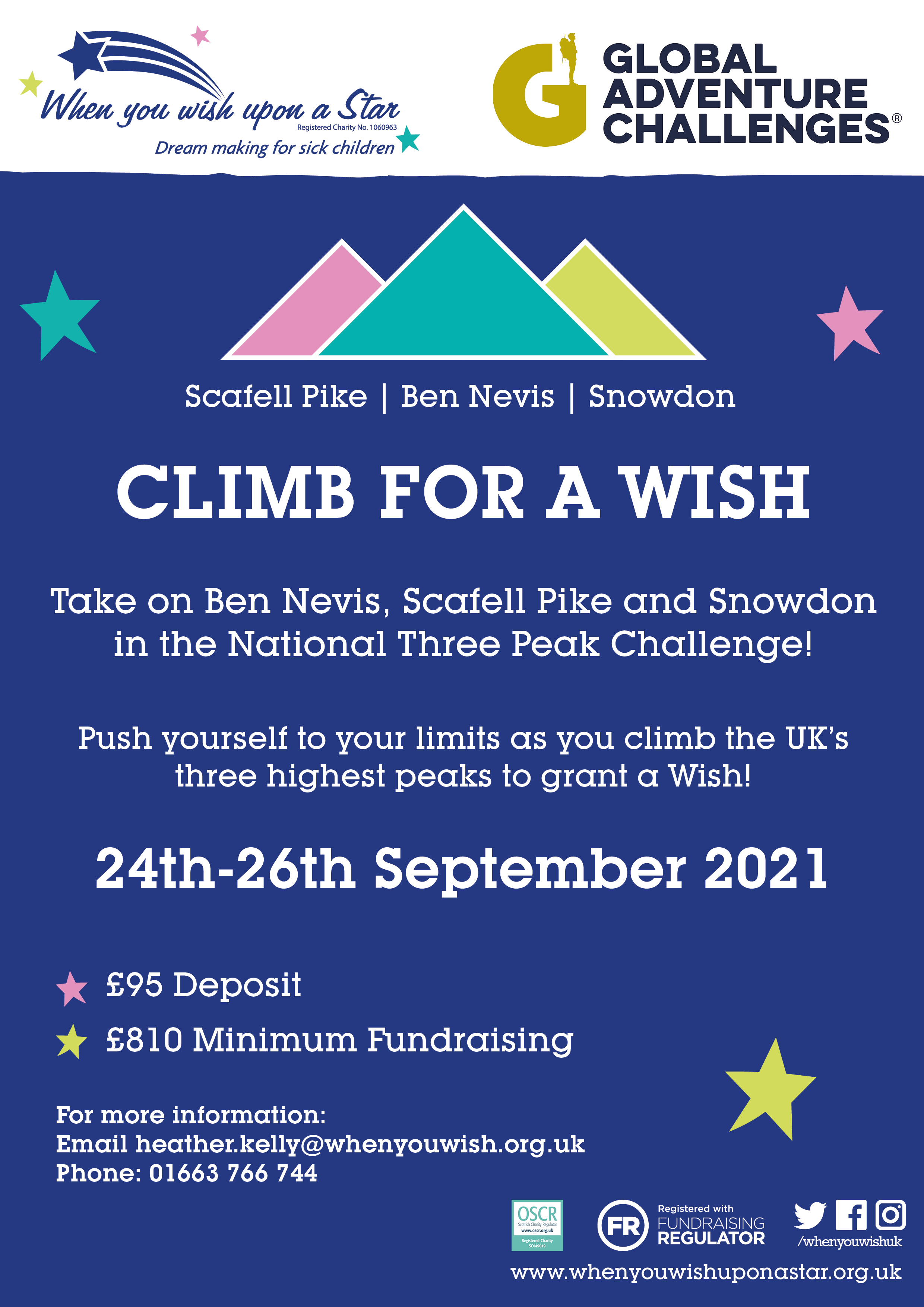 With a trekking time of between 15 and 18 hours, you will climb around 9,500 feet and walk approximately 22 miles, it's no wonder this challenge is one of the most highly regarded trekking challenges in the UK.
Our Wish Trek will take place 24th-26th September 2021.
However if this doesn't suit you there are other dates available.
A booking fee of £95 deposit will be required with a minimum fundraising amount of £810.00 required
For more information email Heather on heather.kelly@whenyouwish.org.uk or call 07738 494503