22nd June 2017
Performing Arts Students Donate £2,000 to When You Wish Upon A Star
Musical Theatre students from New College Lanarkshire have presented a cheque for £2,000 to children's charity When You Wish Upon A Star.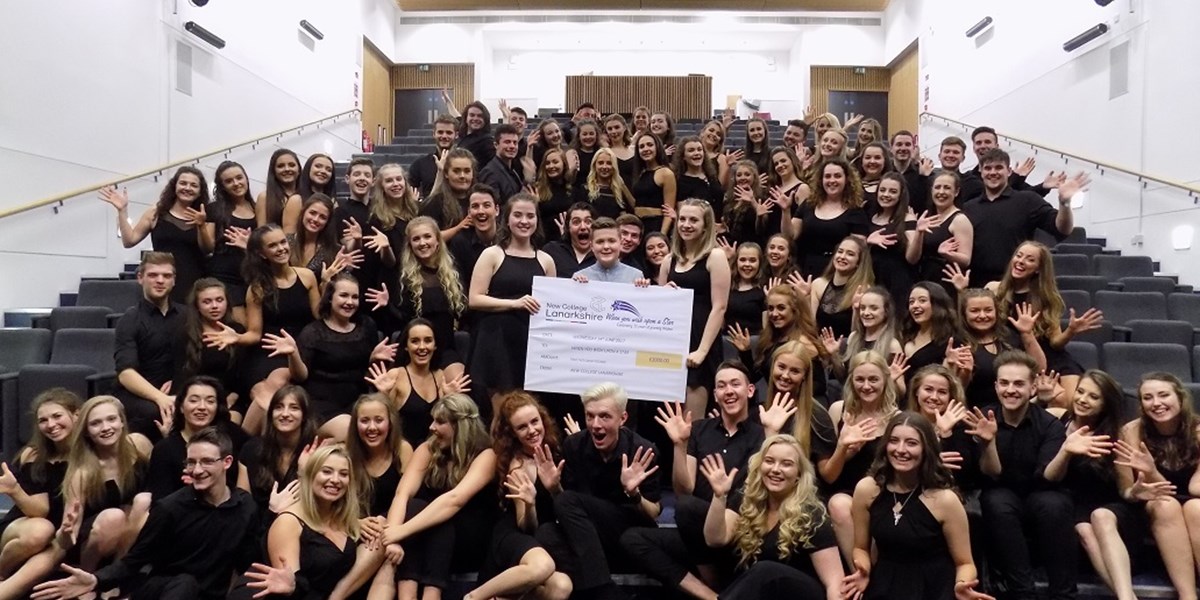 The HNC and HND students handed over the cheque to one of the charity's ambassadors, Toby Etheridge.
11-year-old Toby from Fife, who set up his own campaign, Toby's Magical Journey to Be Cancer Free, received the cheque at 101 Park Street at our Coatbridge Campus ahead of a sold-out Musical Theatre showcase.
The money was generated from the proceeds of programme sales at Performing Arts shows in the current academic year.
After the performance, the 200-strong audience was encouraged to donate to collection buckets for Toby's own charity – and £553 was raised on the night.
Toby was diagnosed with leukaemia in December 2014 at the age of nine. His charity has raised more than £35,000 for children and young people across Scotland with cancer.
Toby's mum Alison said: "It's very humbling to be there on the night to accept this on the charity's behalf.
Gillian McLaren Scott, Curriculum and Quality Leader for Performing Arts, said: "Toby is a very determined and brave young man who is an inspiration to all of us.
"We were delighted that we were able to help his charity and wish him a speedy recovery."
In December, Toby and scores of other sick children were entertained by 15 New College Lanarkshire students during a dream Harry Potter-themed steam train trip to meet Santa at Glamis Castle.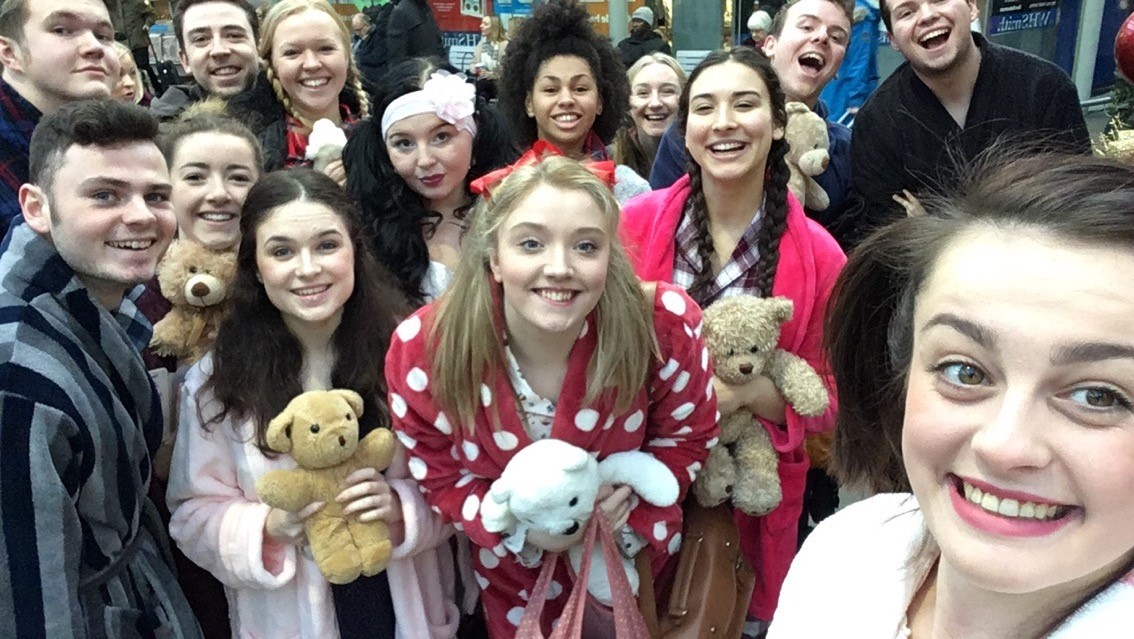 The trip was organised by When You Wish Upon A Star, which is dedicated to granting the wishes of children aged 2-16 with life-threatening illnesses, and has since 1990 granted more than 16,500 wishes across the UK.
The College has worked closely with the charity for the last two years. Students have also performed at the charity's Santa run, a children's ball, and at Prestwick Airport to welcome families back from Lapland.
Margaret Rowarth, Scotland Fundraising Manager for the charity, said: "Everyone here at When You Wish Upon A Star would like to say a huge thank you to all the staff and students from New College Lanarkshire who have supported our charity.
"Their help has been invaluable, not only financially, but also as volunteers to sing and perform.
"Their wonderful performances helped all our children, together with their families, forget about their worries and illnesses for the day, with lots of music, dance and laughter, and for that we are eternally grateful.
"They are all incredibly talented and professional and it has been an absolute pleasure having each and every one of them very much a part of the Scotland Wish team."
A heart felt thank you to you all, love everyone at When You Wish Upon a Star xxxx