8th June 2017
"It makes it all real now" – Skipper George is off to Disney World in Florida
We had such a fun filled Wish granting day on Sunday with George and his family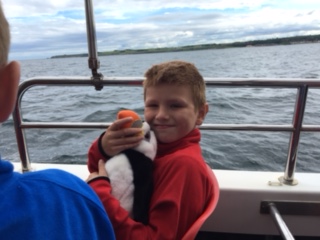 The aim for the day was to have a magical time, full of laughter, smiles, making memories and having lots of surprises and we managed to do just that and much more.
We can't thank The Scottish Seabird Centre in North Berwick enough, as their guests of honour for the day they welcomed George, Archie, Julie and Ewan for a day to remember.
On arrival they presented George and Archie with their own adoption Wildlife packs and once they had opened them the boys quickly named their new puffins "Periwinkle & Bob" who remained close to them for the rest of the day.
George and his family also received a very special video message from one of Georges favourite TV shows The Sooty Show, with all the gang Sooty, Sweep and Sue wishing him all the best for his holiday to Florida and to make sure that he sends them a postcard. [[$FloatingVideo]]
It was then that Colin the Skipper of the Seabird Catamaran asked if the family wanted to join him on the boat to Bass Rock, Jumping at the chance they were first on the boat, George even got to have a go as Skipper for the trip! AMAZING.
Colin then presented George with his Wish Pack which included his Golden Mickey Mouse envelope, park tickets, all travel documents and their villa information for whilst they are in Florida, Such a magical day was had by all.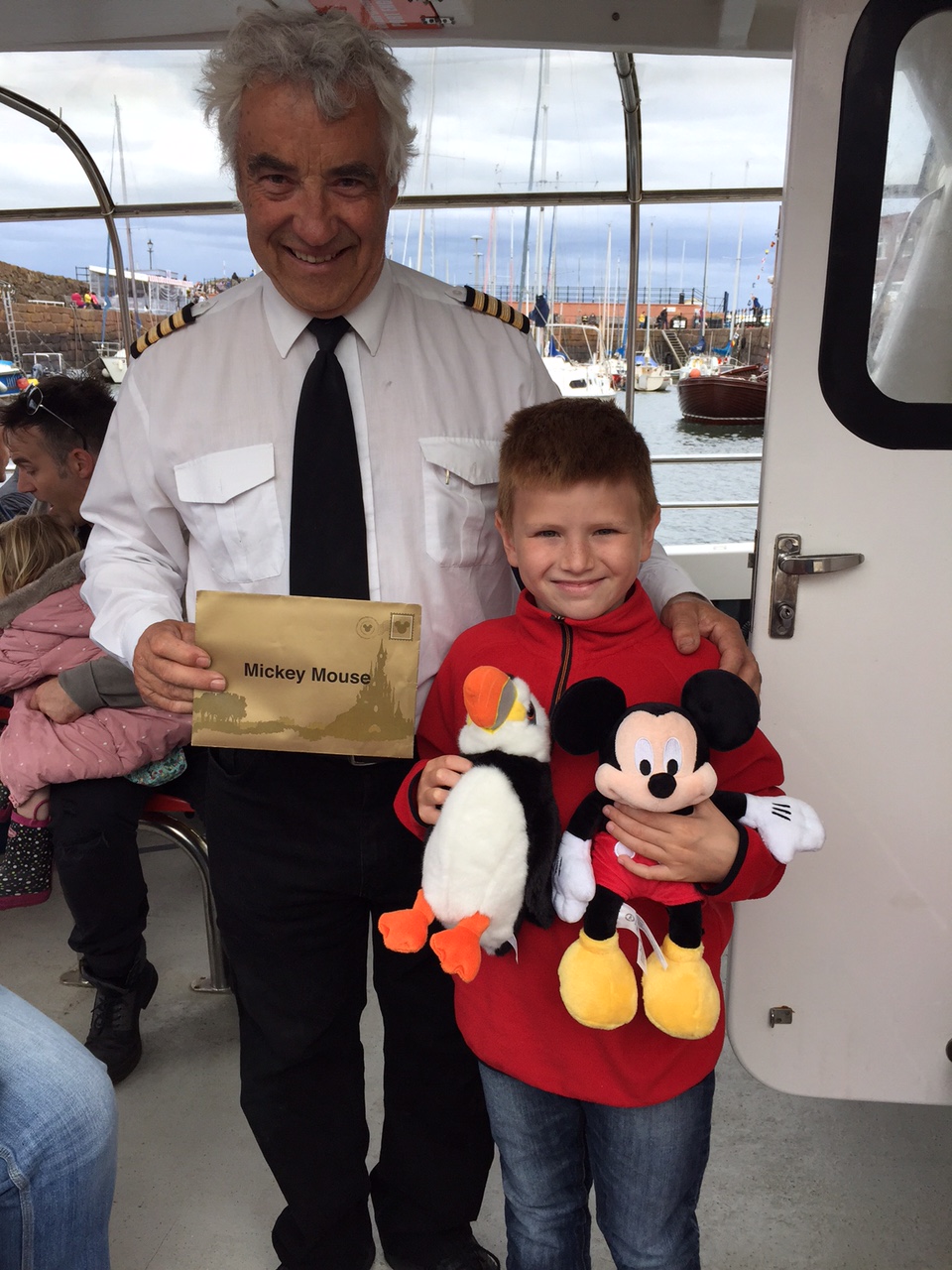 We wish George and his family a wonderful time away together, and we look forward to hearing all about it once they return.
We are thrilled to have been in a position to grant George his Wish and it is only with help from our amazing supporters throughout Scotland that we can continue to grant Wishes.
Thank you so much for your support xx