8th December 2017
Winter Wonderland December 2017
Friday 8th December in Center Parcs Sherwood, and what's happening? Oh my goodness 45 families are all arriving to a very snowy and magical Winter Wonderland Weekend, they are our 'Wish' Families and they are all bubbling with excitement already.
Children with huge eyes ran into the Christmas Eve scene at the Venue in the Parc, to be greeted by Celebrity Patrons Sue Cleaver from Corrie and Nikki Sanderson from Hollyoaks. The children were jumping up and down with excitement as they spied their favourite TV personality, and were led away by a Gladiator, yes actually Saracen himself took them for a glass of juice and showed them to the exciting Graffiti Wall where they had their photos taken and were shown how to make fabulous pics on the glass wall.
We had Gingerbread men decorating, making and designing a badge, Christmas Card making and decorating, A very tasty sweetie stall, and of course our brand new Graffiti Wall.

When You Wish Upon A Star Winter Wonderland 2017 from When You Wish Upon a Star on Vimeo.
Early Saturday Morning we all assembled at Huck's American Diner for a spectacular breakfast/brunch with Santa and that was delicious. There were waffles and American pancakes, the most scrumptious chocolate fountain, bacon, sausages, and in the middle of all this delicious food…..Santa arrived and was led in and around the tables to say Hello as he made his way to his grotto. Many presents later an exhausted Santa and Mrs Christmas waved us all goodbye and collected their reindeer and set off back to Lapland, to carry on getting all the Christmas Eve gifts ready for all the children.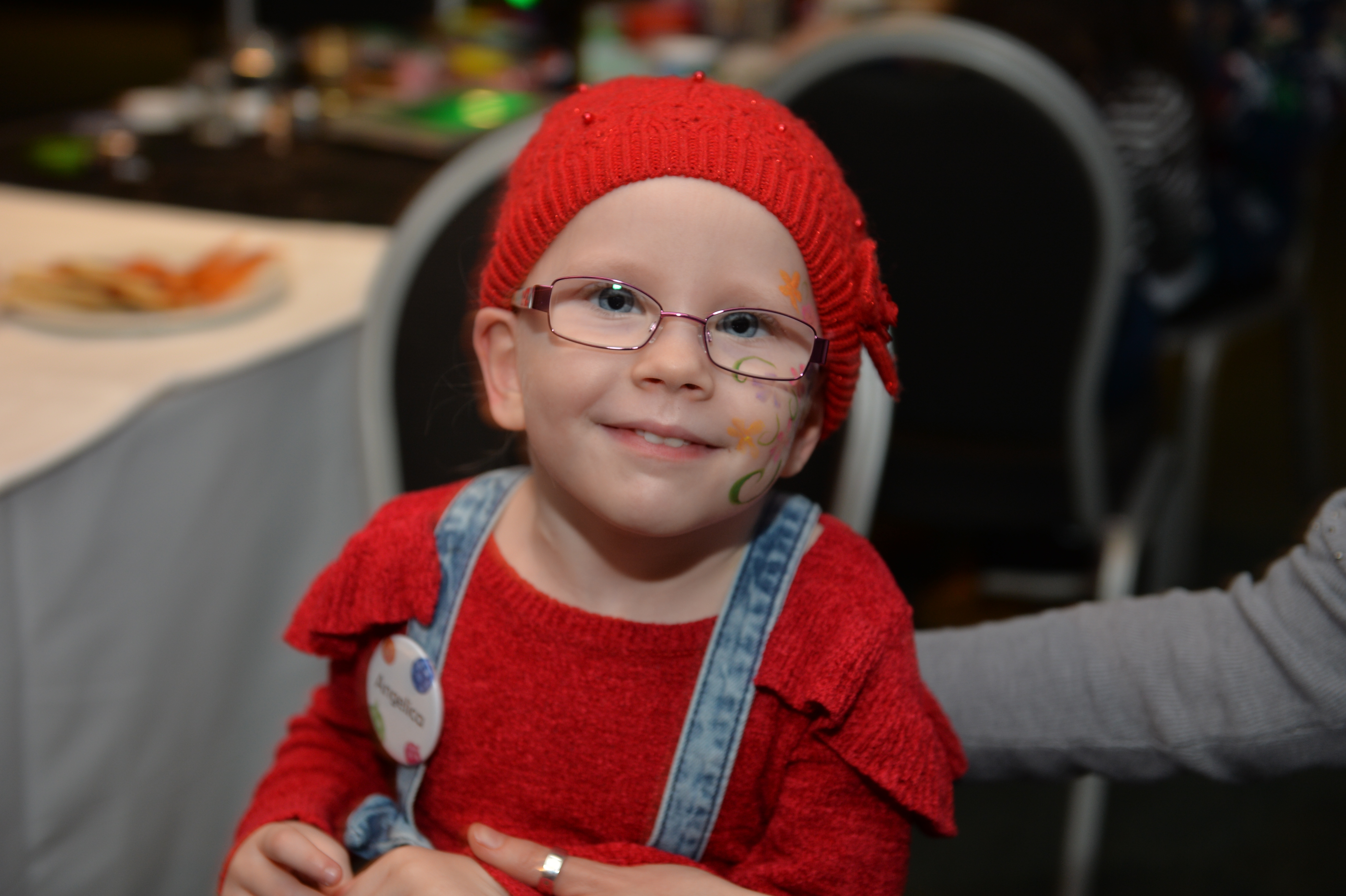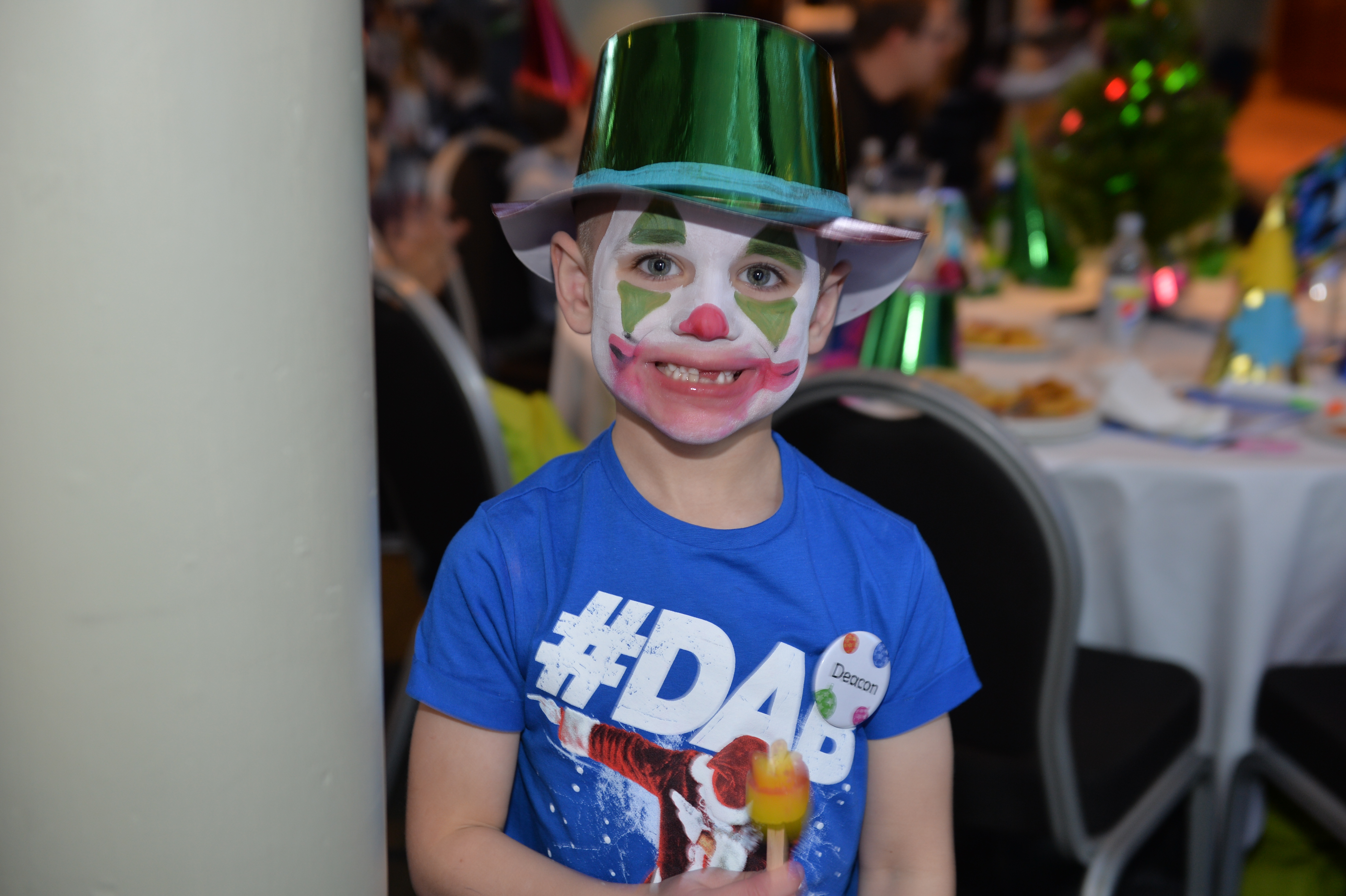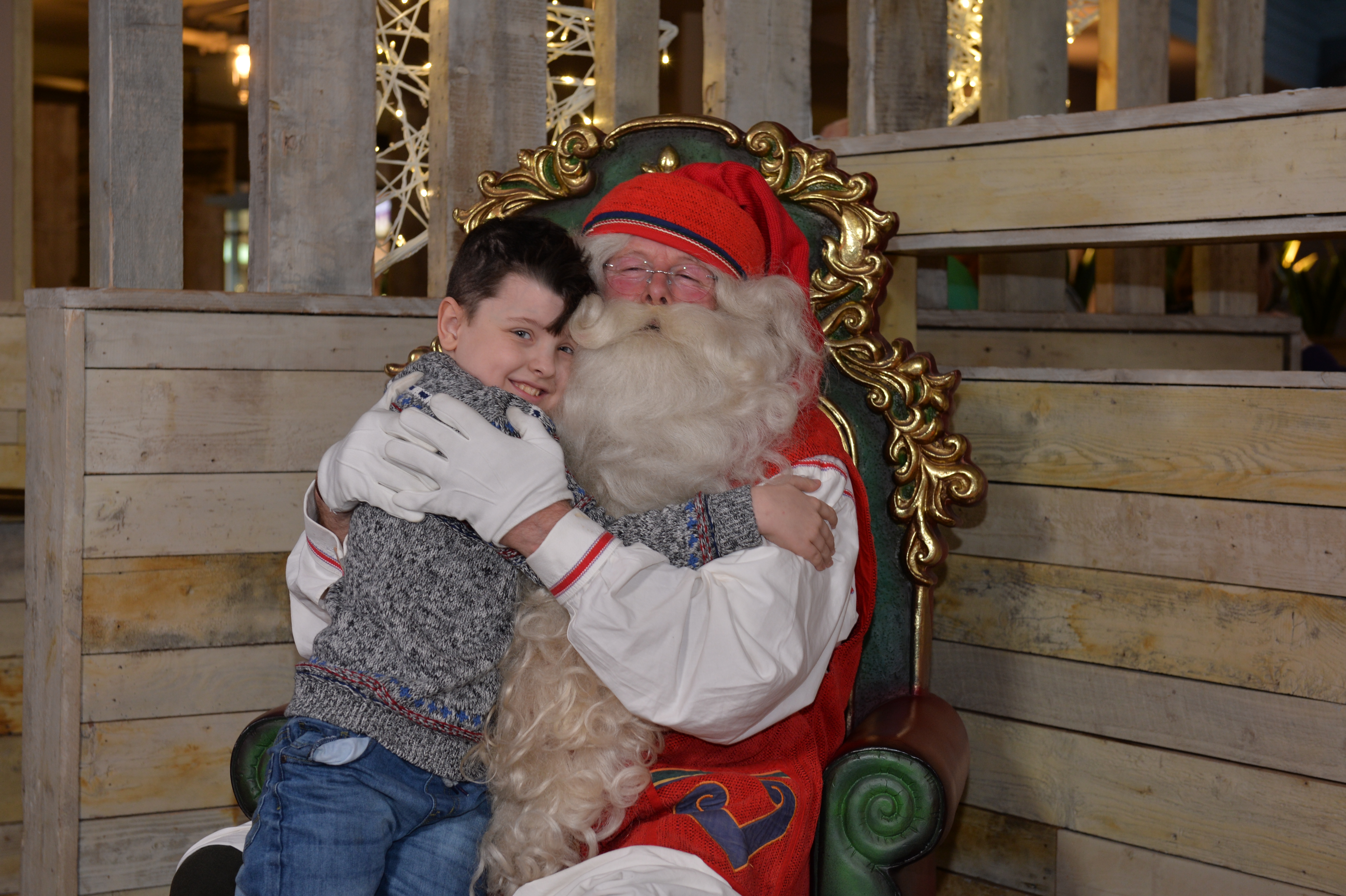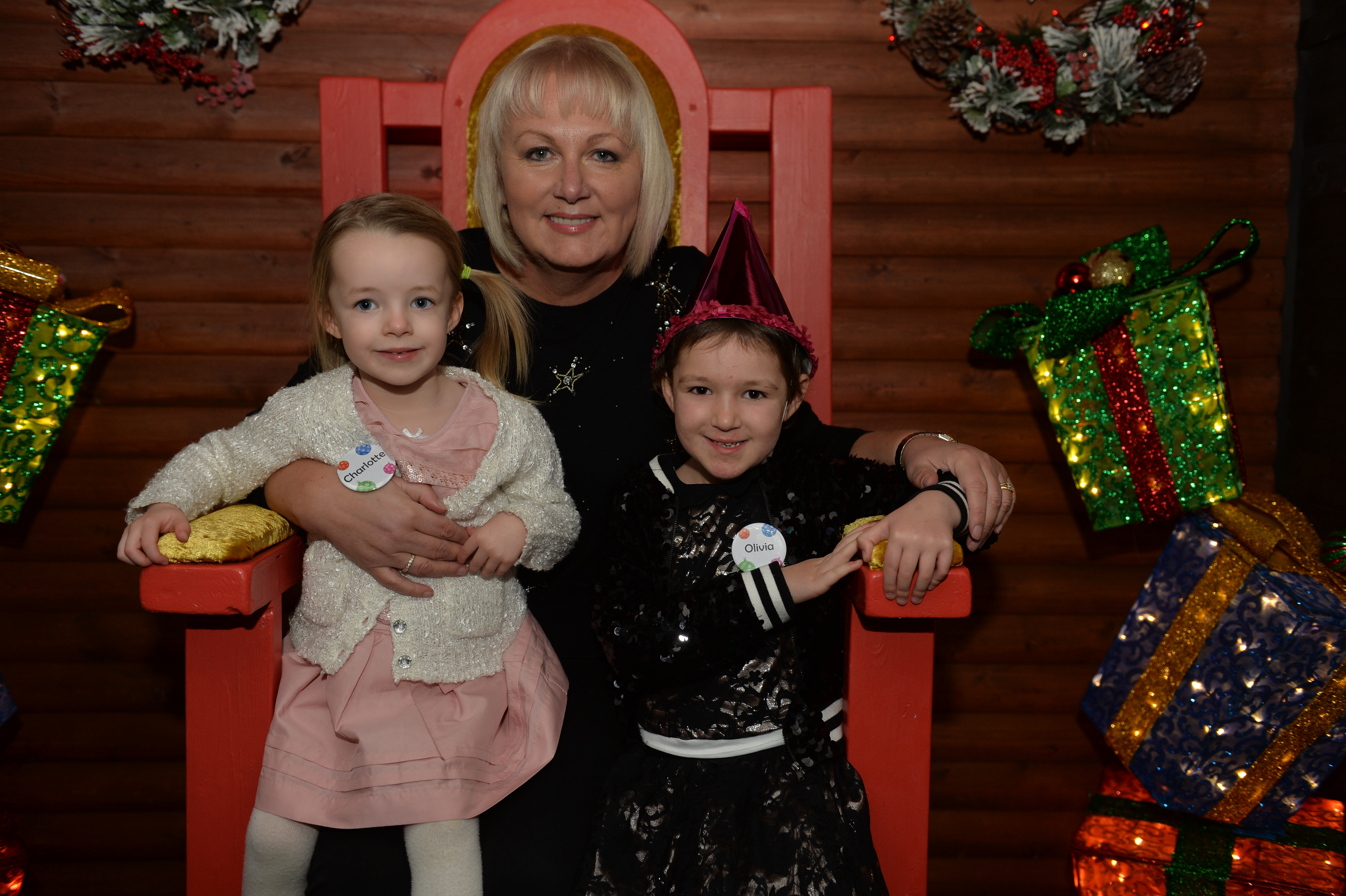 The weather was kind to us very frosty but crisp, and everyone was able to get out and do activities in the village, and some brave souls even paddled their pedalo across the lake Brrrr.
Saturday evening saw the start of our 'Frozen Ball' with Anna and Elsa and 6 beautiful Disney Princesses dancing with the children, as we all sang 'Let it Go!' several times over. A delicious carvery dinner was waiting for us all to tuck into, followed by the Incredible Ice Cream Machine's many coloured ices which were yummy.
The children and parents all waited to have their faces glittered by our Glitter Girls, and then hurried across to have their photo taken by our Magic Mirror, what a hoot that was! Flashing wands were given out to all the children to sparkle and twinkle on the dance floor as they danced the night away with the Disney Princesses. Everyone enjoyed a Gala Buffet Dinner served by our Celebs, all the families couldn't believe that the stars of Corrie and Hollyoaks were actually dishing up their dinners!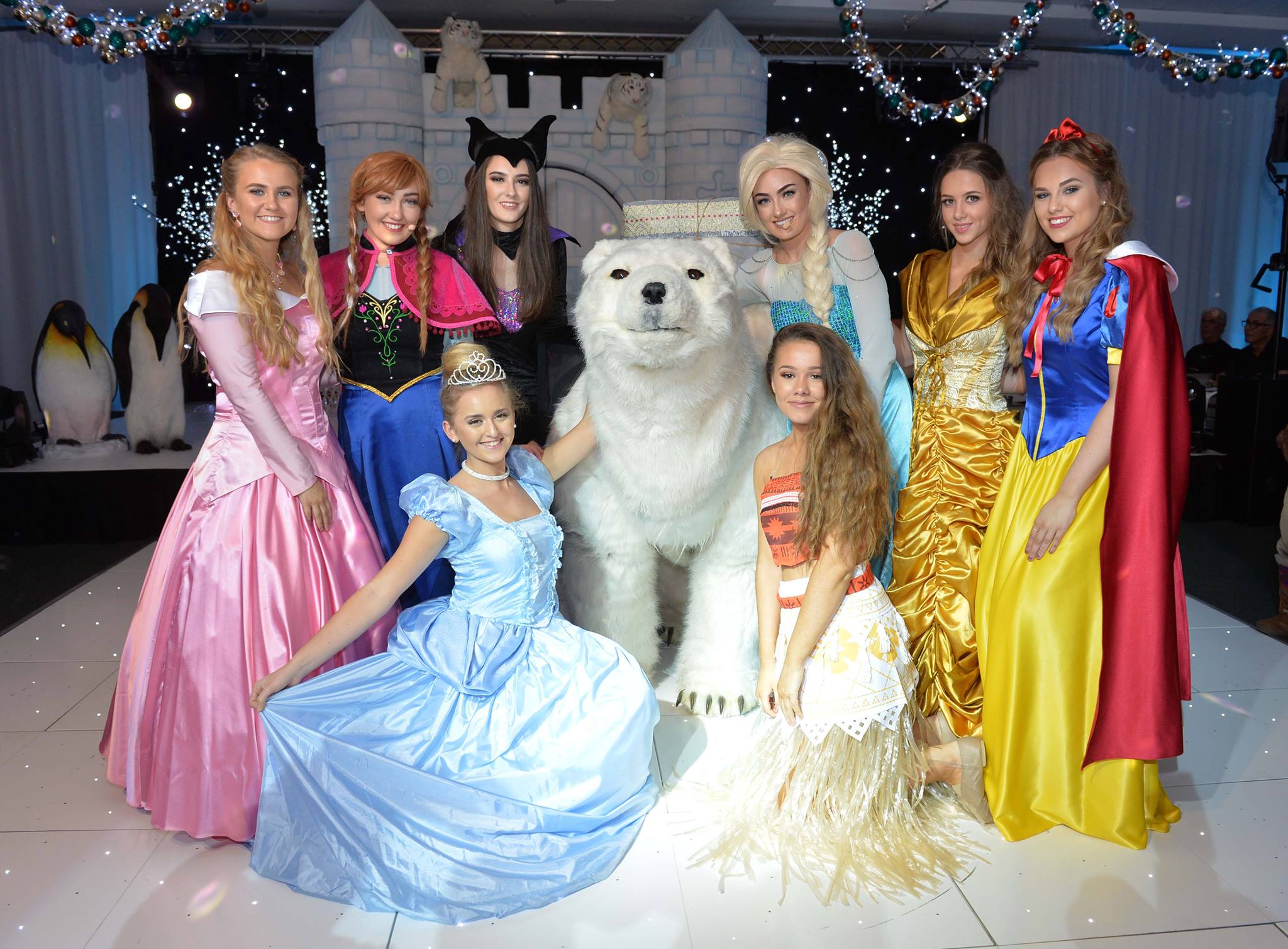 The sponsors again for this year's holiday were Eddie Stobart, and the Team from the company worked their socks off to ensure that the children had the very best that we could give them.
Anna and Elsa arrived in a flurry of snow and ice to sing all our favourite songs from the Frozen show but were captured by the Bad Knights and led away, but, they were soon restored to their icy palace in Arendelle amidst loads of cheering from the children.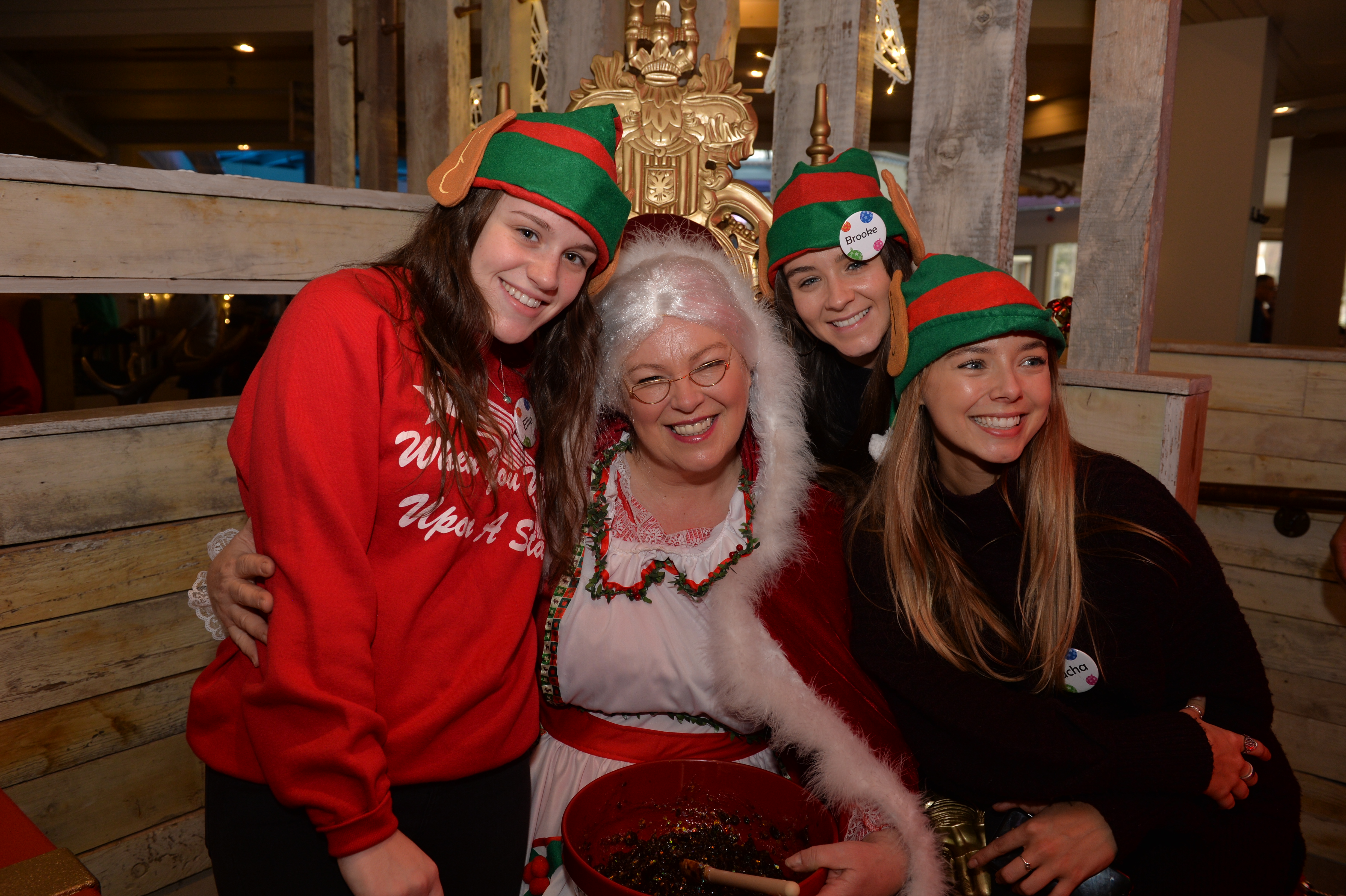 The highlight of the evening was the entrance of Bjorn the animatronic polar bear just flown in from wintry Iceland. Everyone patted him and all the families had their photo taken with this furry giant.
Then all too soon the evening was over, we all toddled off to bed knowing that Sunday was our last night together, but what a night it turned out to be.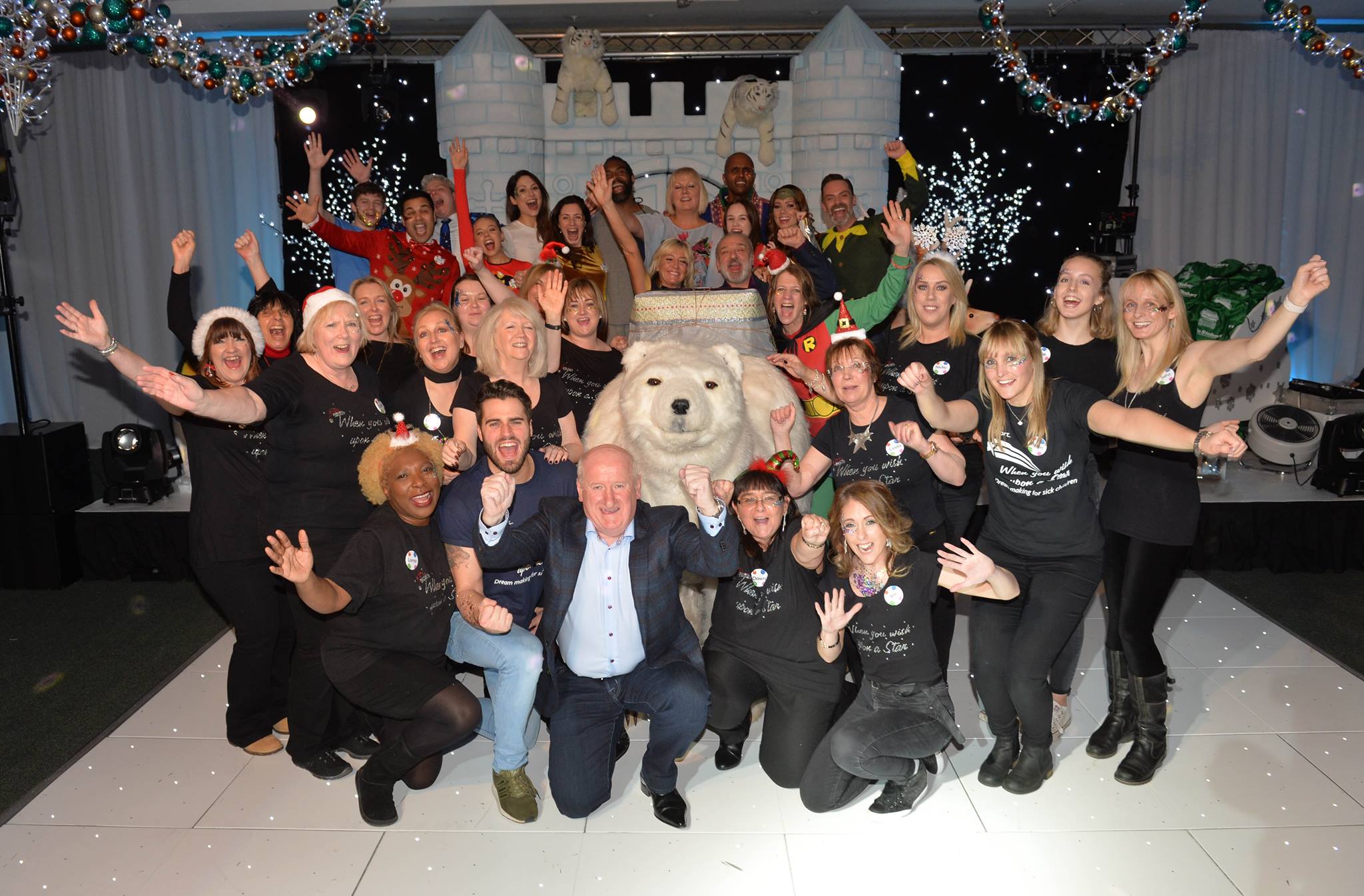 Center Parcs put on the most magnificent firework display over the lake, and everyone was led down the snowy path to it, led by all the Wish volunteers holding up lanterns to light the way. The fireworks were magical ending with Santa being rowed across the lake and waving to all the chidren. It was then time to go inside into the warm and feast on hot chocolate and the most delicious barbecue was waiting to be eaten.
Paul our host had everyone up doing the conga around the room, and the laughter was contagious as we pushed babies in prams, wheelchairs, carried little ones as we danced our last couple of hours of the Winter Wonderland away.
Goodbye Winter Wonderland 2017, Goodbye Center Parcs, and Goodbye to everyone who joined us there and helped us to make marvellous memories.