14th December 2017
Santa Express 2017
Almost 100 very excited 'elves' (aka Wish children) were invited to join us on our special Santa Express trip on board the Northern Belle back in December 2017. Our special elves, many of whom suffer from life threatening illnesses waited excitedly for the arrival of the Northern Belle train at Grimsby Town, Scunthorpe and Doncaster train stations. This, however, was no ordinary train – the Northern Belle is one of the UK's most luxurious trains and for one day, it became the Santa Express – taking us on a journey in search of Santa.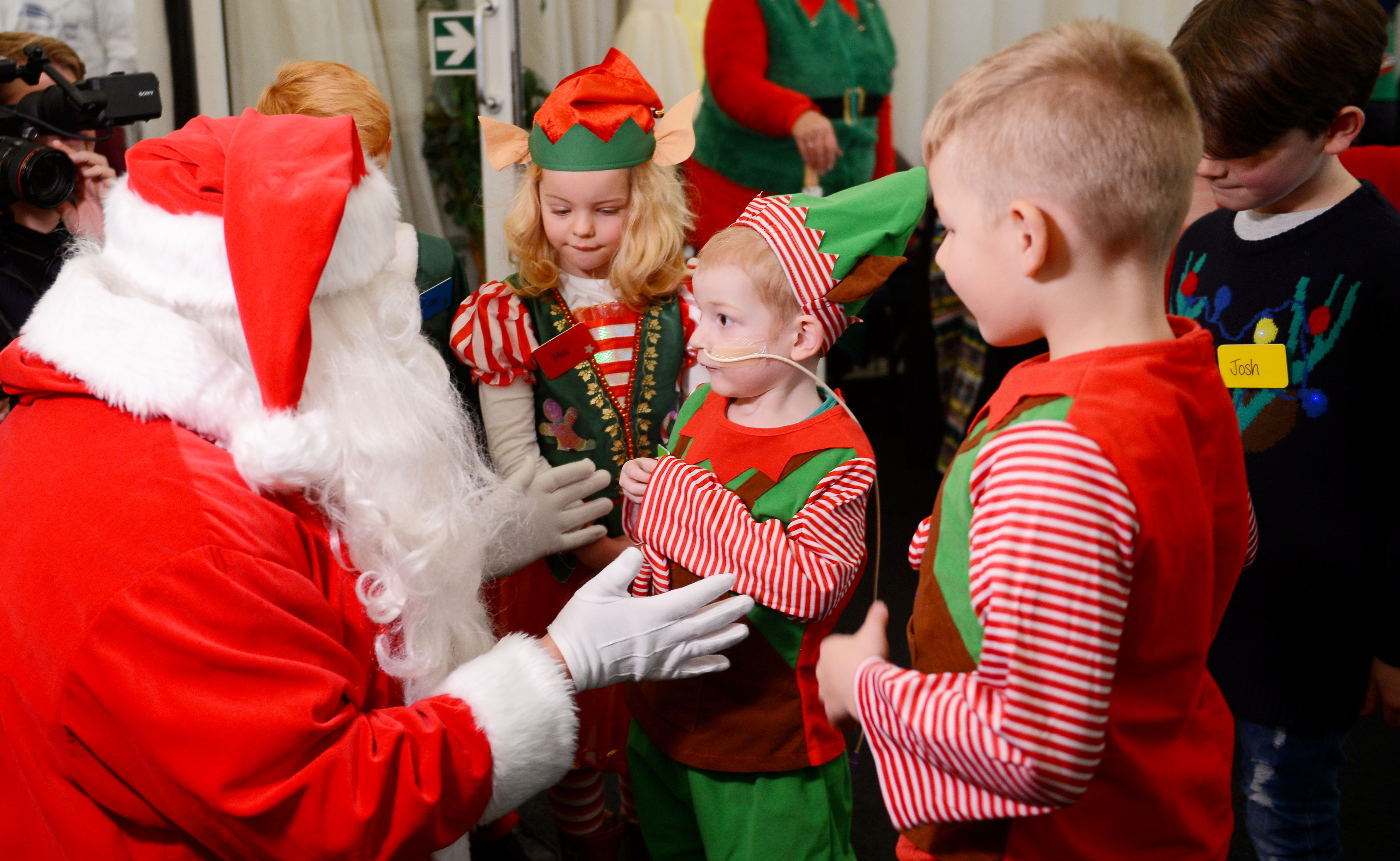 As soon as the elves and their families boarded, they enjoyed a delicious breakfast of fresh fruit salad and cereals, breakfast buns and juices, breads, cakes and pastries! They were enchanted by magicians, including our own volunteer magician Nutty Norman, and met 'Cinderella' (our Patron, actress Lauren Drummond). Zoe Spurden created a balloon masterpiece for every single elf on board, and the elves enjoyed the contents of their goody bags which included games, puzzles, sweet treats and things to make and do. They made special Christmas cards too, some of which were destined for Santa should they find him on their travels!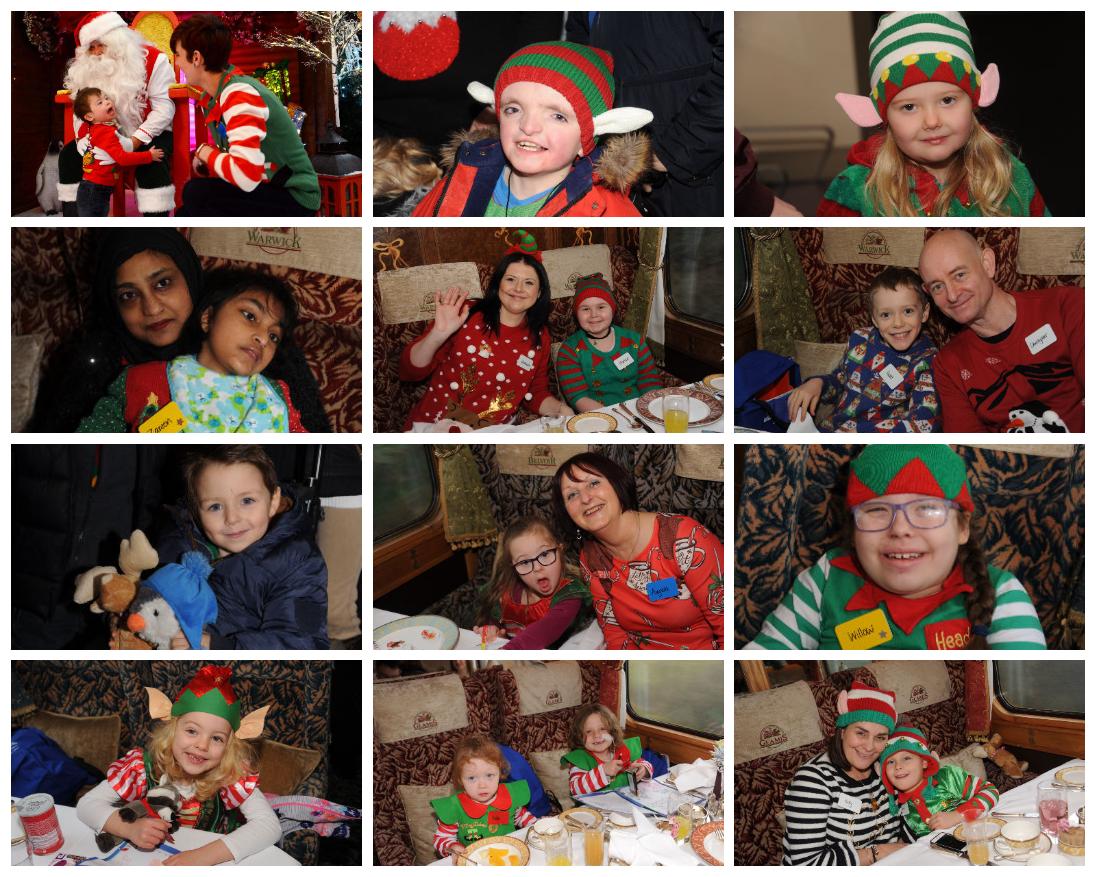 As the train made its scenic journey through the countryside, suddenly there was a sound of sleigh bells! Santa must be near! It was time to gather belongings and dismebark, boarding our special coaches that would take us to "Santa's Retreat".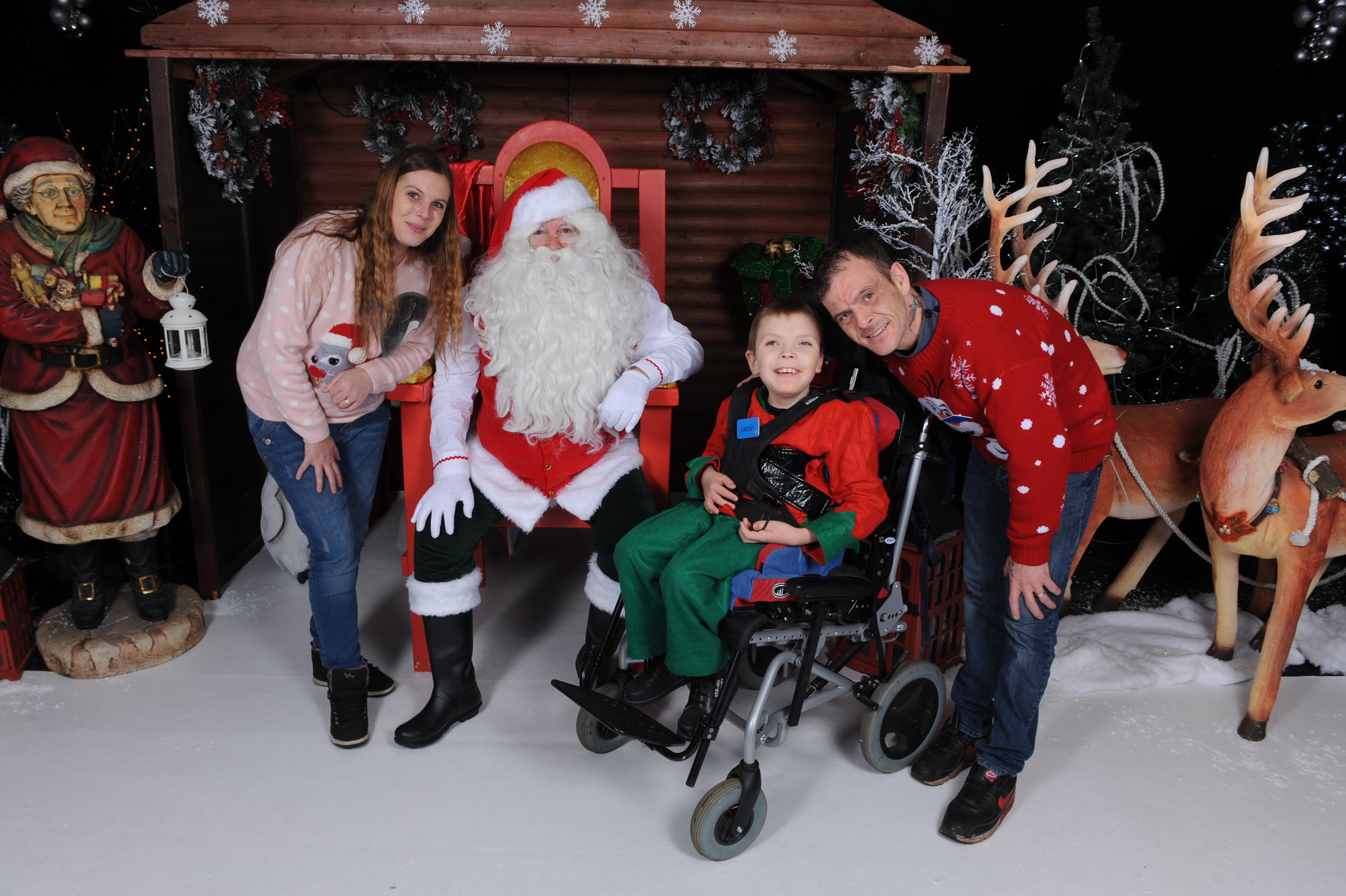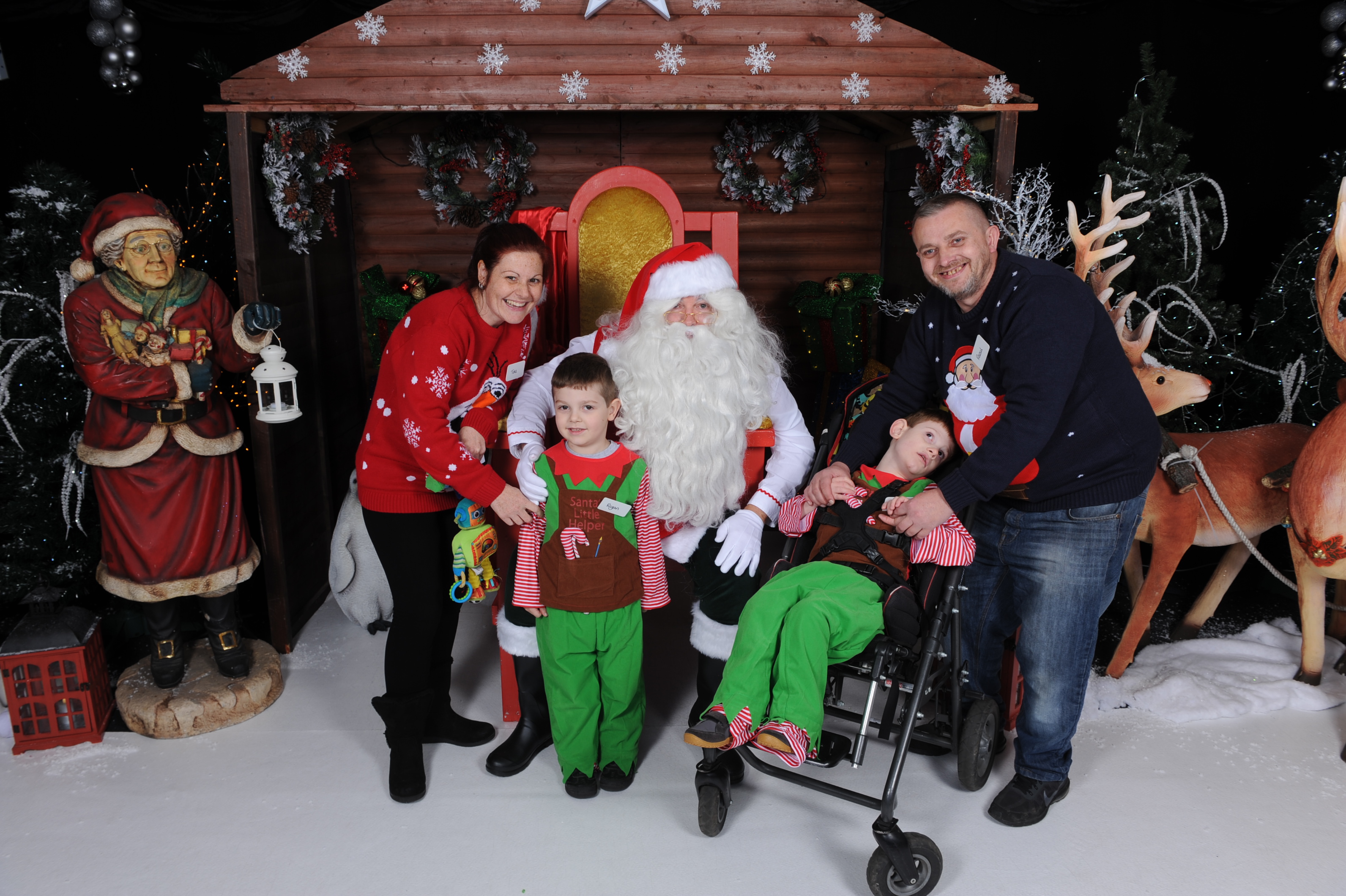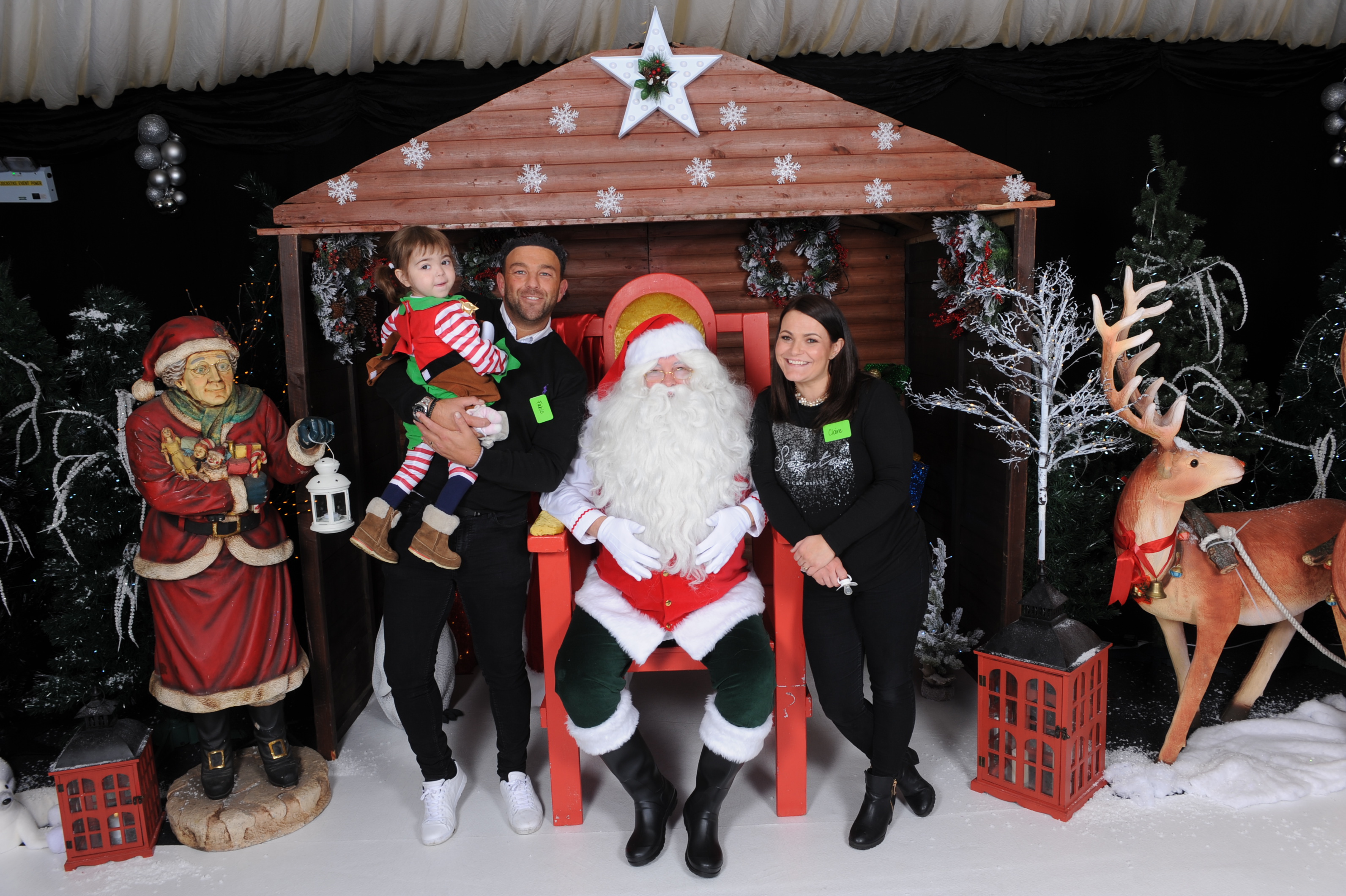 On arrival the Elf Band played our favourite Christmas tunes and the elves were quick to take to the dancefloor! After a quick Elf & Safety briefing, a delicious buffet was available throughout the afternoon as our elves made pottery baubles to take home with them, decorated gingerbread men, visited Santa's Sweet Stall and Chocolate Fountain and wrote on special wish stars to hand on the Christmas trees. We sang 'Rudolph the Red Nosed Reindeer' at the top of our voices in the hope Santa might hear our call…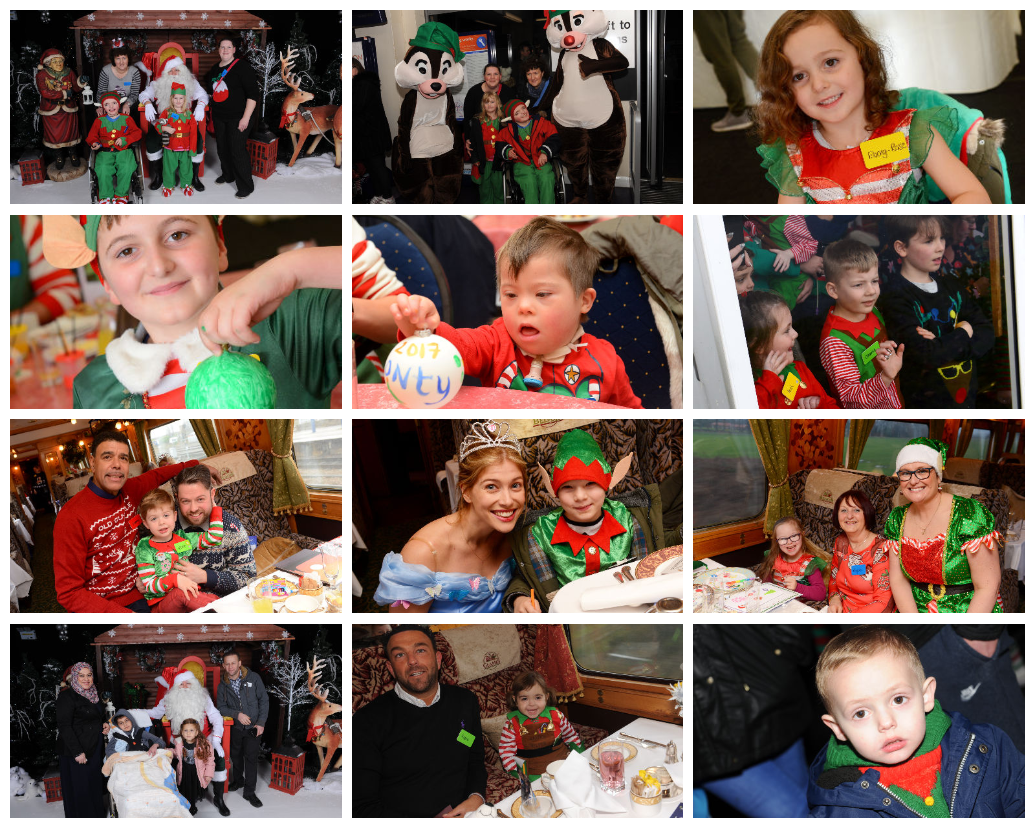 Sure enough, across the lake, Santa appeared on a special boat…until finally he joined us in Santa's Retreat. He welcomed the elves, and told them he was looking forward to receiving their Christmas lists, which he would check twice – of course! Each family had a private meeting with Santa in his grotto, with each elf receiving a special gift from him.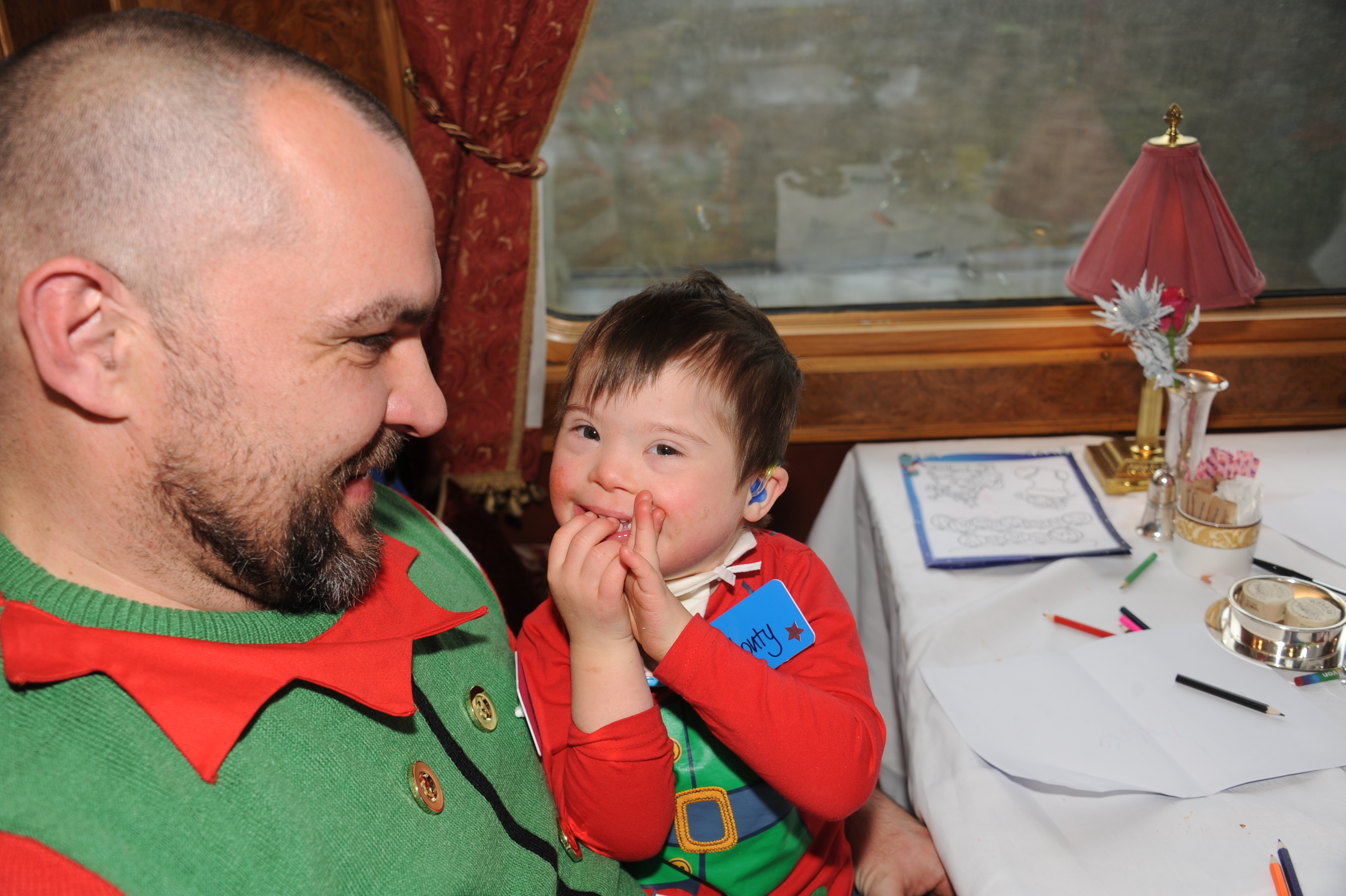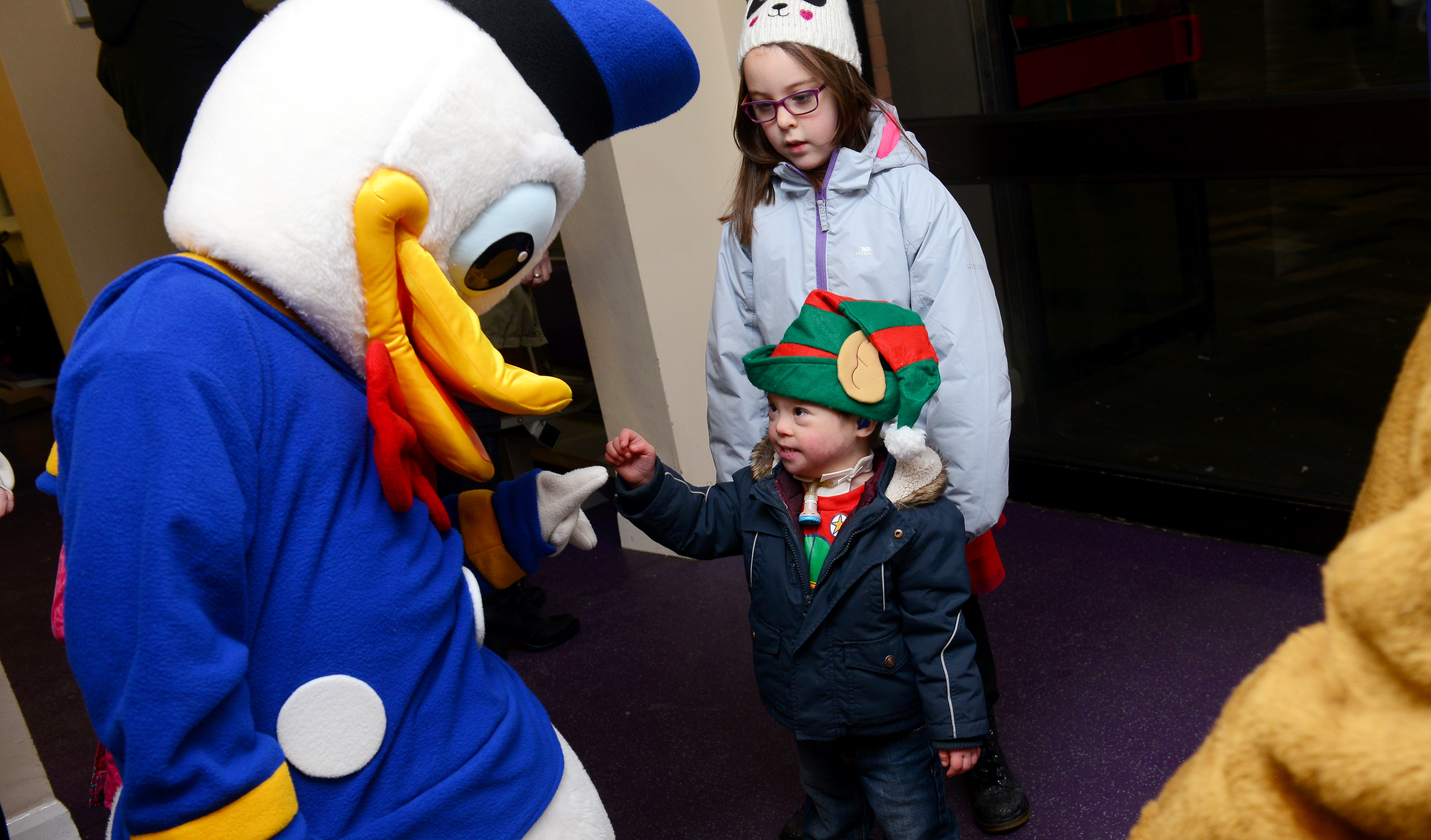 Eventually it was time to say goodbye to Santa, and we reboarded the coaches to take us back to the station. The Santa Express pulled up at the station just as we arrived, and we climbed aboard to find Christmas crackers, treats and a wonderful meal awaiting. There was more entertainment on the way home – musicians, more magic, more fun and games to be had.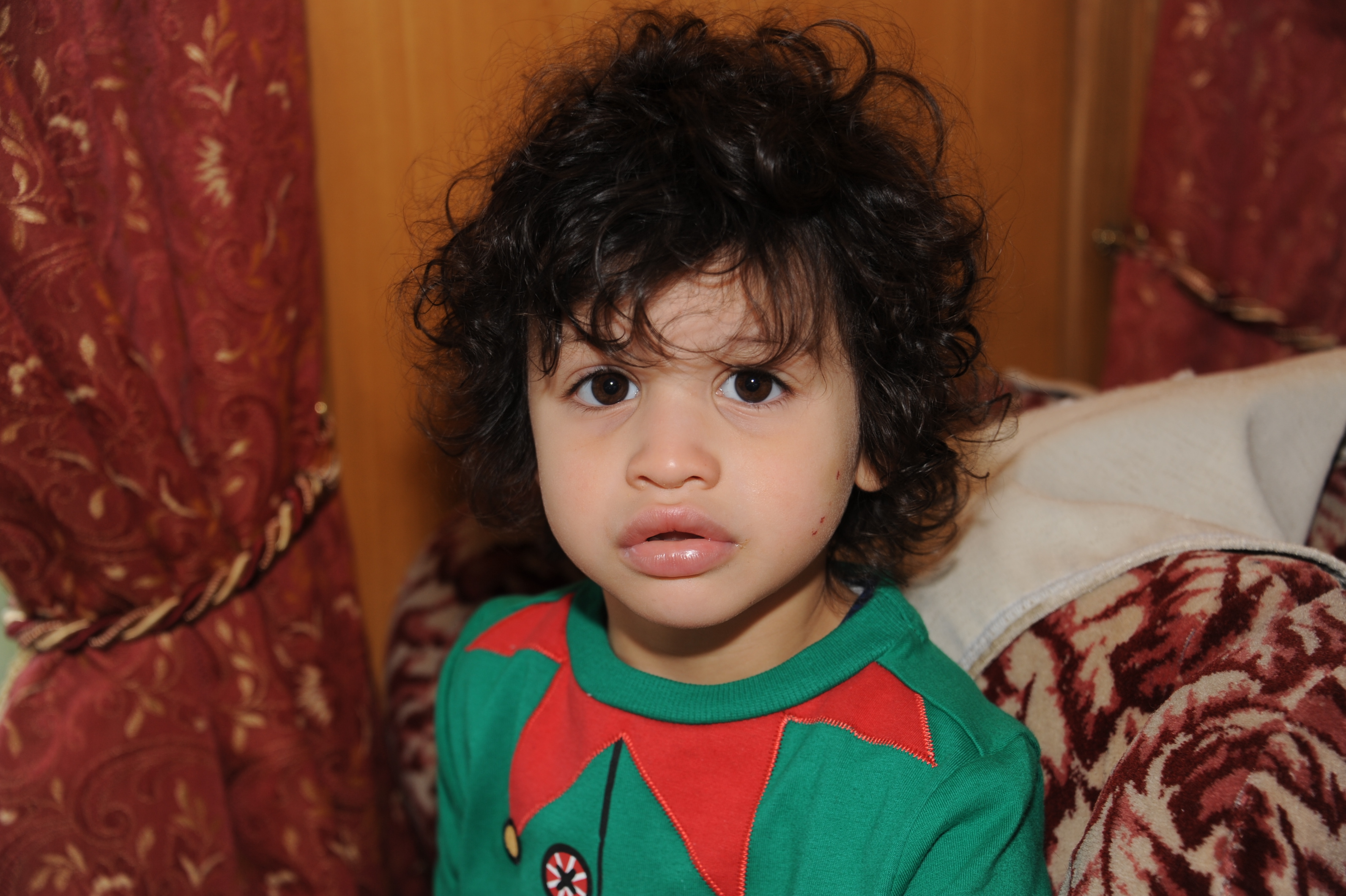 But wait! Who was that walking past the train at the station? It was no other than Santa himself who came on board to give each elf a special box containing a bell to ring on Christmas Eve – no matter where the children were, at home or in hospital, he promised to find them! Each elf also received a photo of themselves with Santa taken by Martin Steel Photography at Santa's Retreat.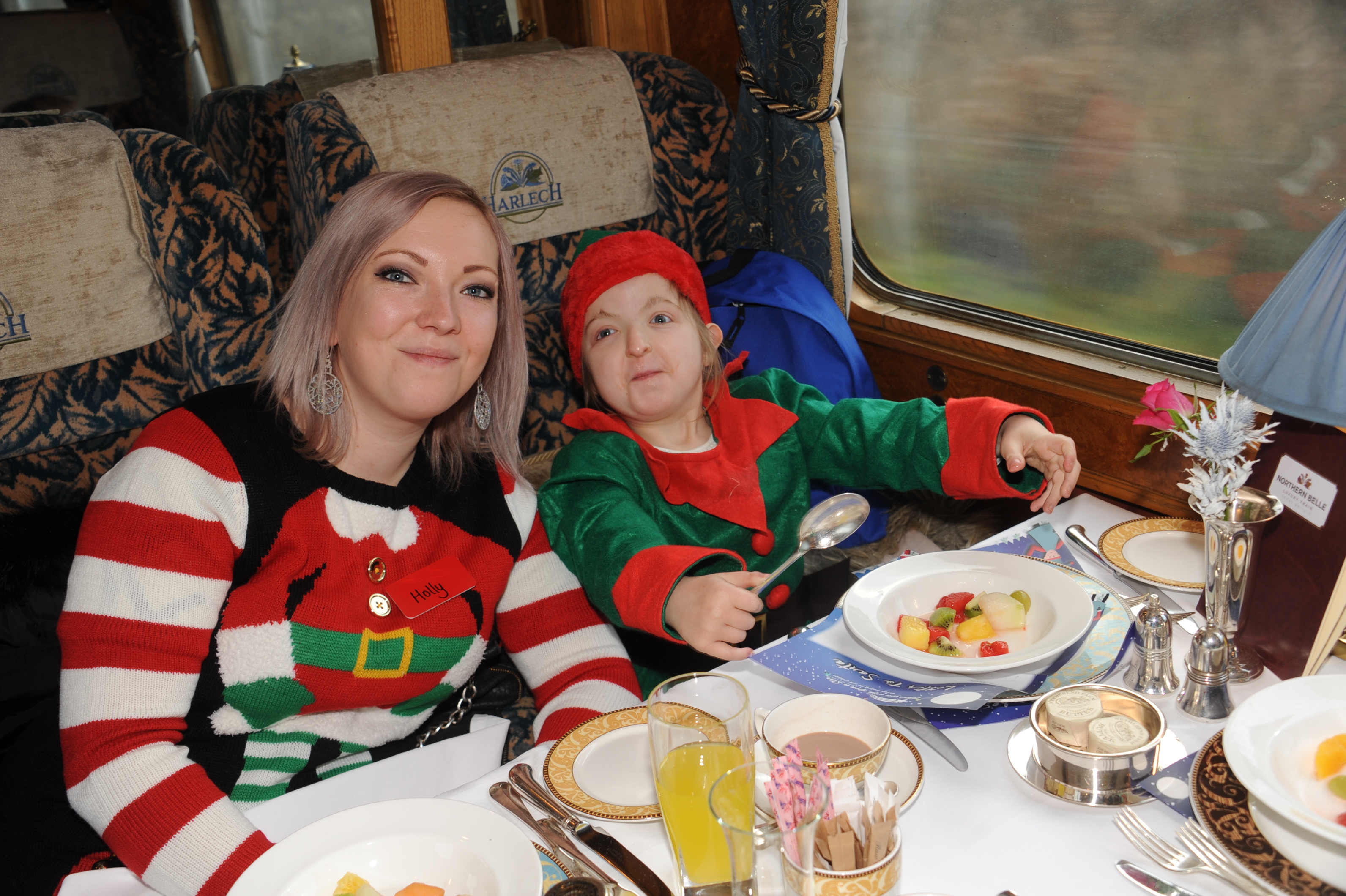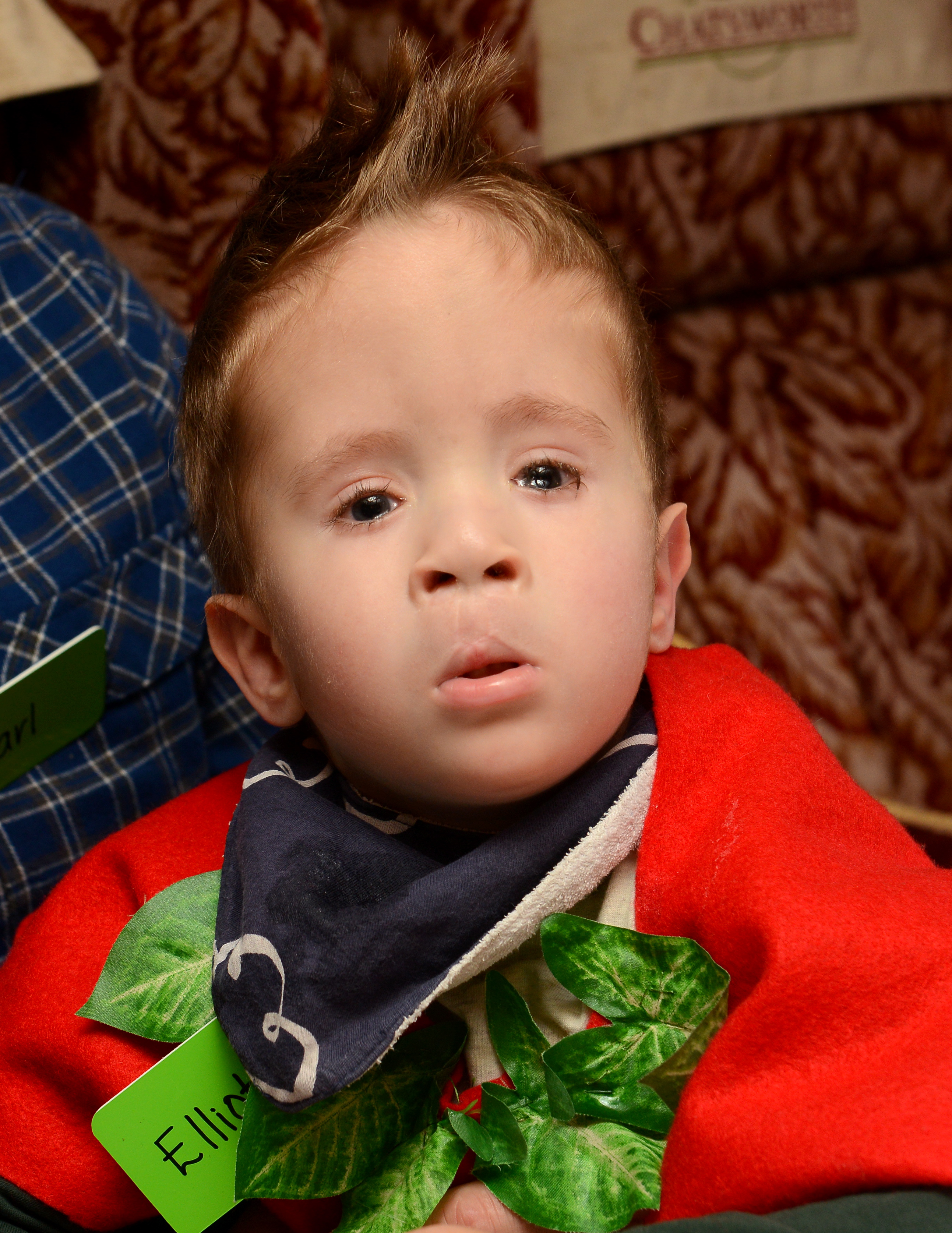 There are no words that could convey how special this day was, full of magic and surprises for some of the region's bravest and most deserving children, and we are indebted to the many volunteers, supporters and celebrities (Chris 'Kammy' Kamara and Emmerdale's Karen Blick joined us on our trip) who give their time and energy for nothing. If anyone would like to help us to fundraise towards next year's trip, or who could support us in some way, please contact us on 01472 827100 or email joanne@whenyouwish.org.uk