13th December 2017
Thousands brave freezing cold for Edinburgh Santa Fun Run
Thousands of Santas turned the Capital red and white yesterday to raise money for a children's charity. Runners of all shapes and ages took part in the annual Edinburgh Santa Fun Run & Walk 2.5km, starting and finishing in Princes Street Gardens.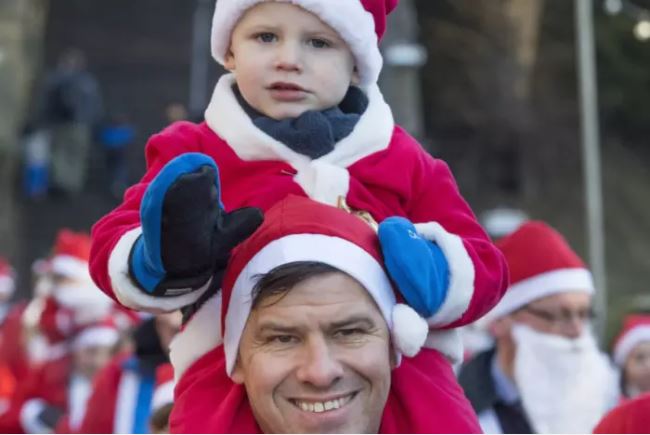 The Santa Run in West Princes Street Gardens, Edinburgh. The crowd braved sub-zero temperatures for the event, which this year was raising money to help children through the charity When You Wish Upon a Star.
The race started at 11am after a special Christmas warm-up, with prizes offered for best-dressed dogs and pushchairs. Volunteers also carried out bucket collections on Princes Street before, during and after the event.
Charity When You Wish Upon a Star aim to grant the wishes of children between the ages of two and 16 living with life-threatening illnesses.