6th May 2011
Ruaridh's Wish
On the 3rd March 2011, 7 year old Ruaridh from Hamilton, Scotland, was woken with the exciting news that he was being taken to Euro Disney, Paris for the opening of Toy Story Playland. His day started with a train journey to London St Pancras and then on the Euro Star.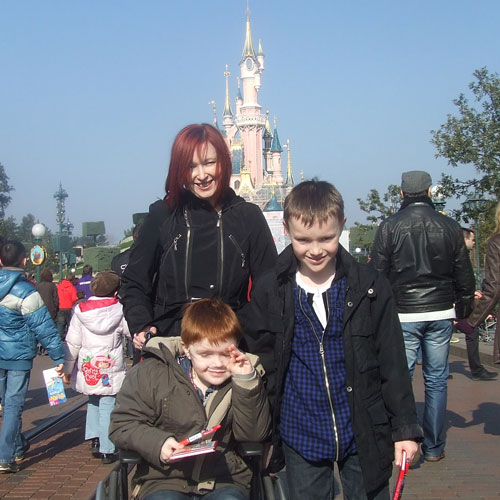 On arrival in Disneyland, Ruaridh and family stayed in the Sequoia Lodge Hotel and the company Oxytravel, had kindly arranged for Ruaridh's oxygen and equipment to be in his room ready for him to enjoy his Wish to the full.
The family spent the weekend meeting all the Disney characters, taking in the sights and bravely trying some of the rides.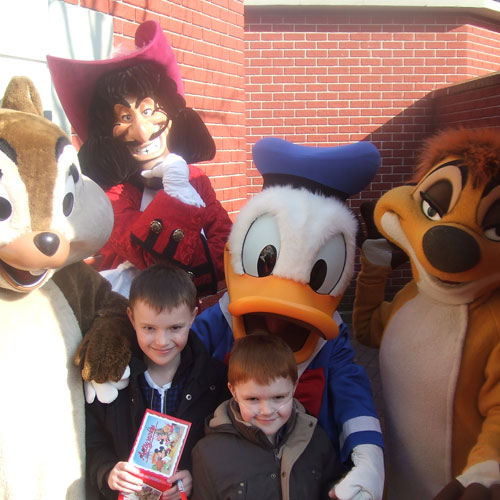 Ruaridh's most treasured moment was being able to Ice Skate for the first time on the outdoor rink with his family and this was only possible, due to the special back pack oxygen unit that Oxytravel provided.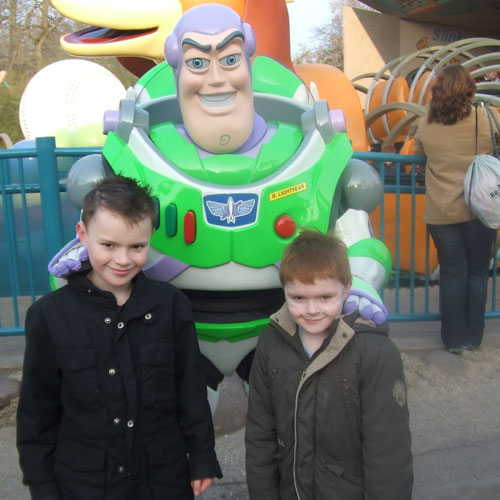 Ruaridh and his family had an amazing time and When You Wish Upon A Star would like to pay special thanks to Vic Shornyk who donated his prize of this fabulous trip, Ian Short from Prizeshark for organising the whole trip and Oxytravel for providing the equipment which gave Ruaridh the freedom to take part in this very special holiday