5th September 2014
Rossi & Jack's Wish
Two very lucky and extremely excited Wish children, Rossi and Jack had their Wish come true when they had the opportunity of meeting their hero, Valentino Rossi at the Moto GP, Silverstone.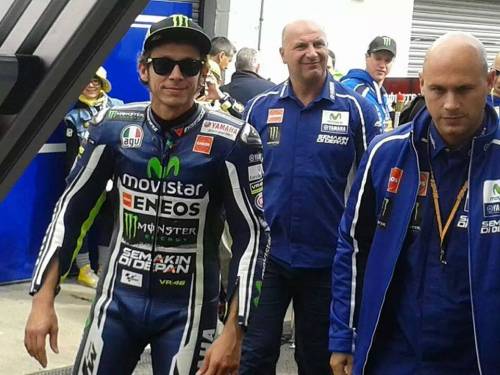 As you can see from the photos, the boys sat eagerly waiting for Valentino to walk through the door.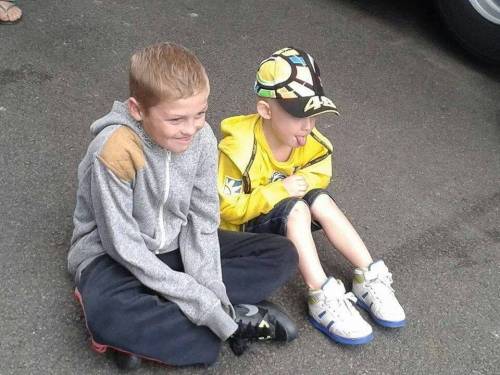 Jack was speechless when he came out and Rossi became very shy, the shock of our Fairy Godmother making his 'Wish' come true was totally overwhelming! After both of the boys recovered from shock, Valentino was happy to pose for photographs and sign items for the boys.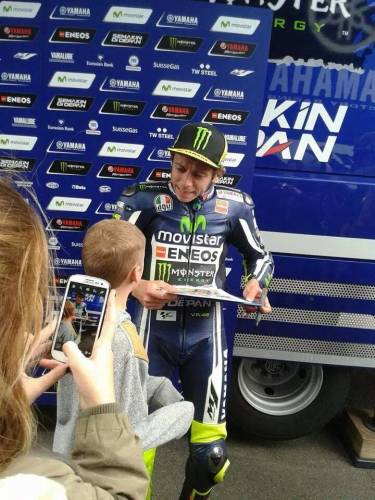 Thanks to Valentino Rossi's team, the family were kindly provided with Paddock passes. The boys then spent the weekend wondering throughout the area watching all the teams prepare for the GP and were lucky enough to meet other riders.
They also had seats in his grandstand overlooking the track. The boys had an amazing weekend, but sadly Valentino only managed to finish 3rd, better luck next year!!
We are thrilled that they had such a fantastic time!