18th March 2015
Alexander's Wish
It was a while in the waiting, but Lincoln youngster recently met his favourite TV stars, Ant and Dec. We arranged for him to travel to London by train with his mum and stay in a hotel, where he was able to watch the filming of 'Takeaway' and meet his idols.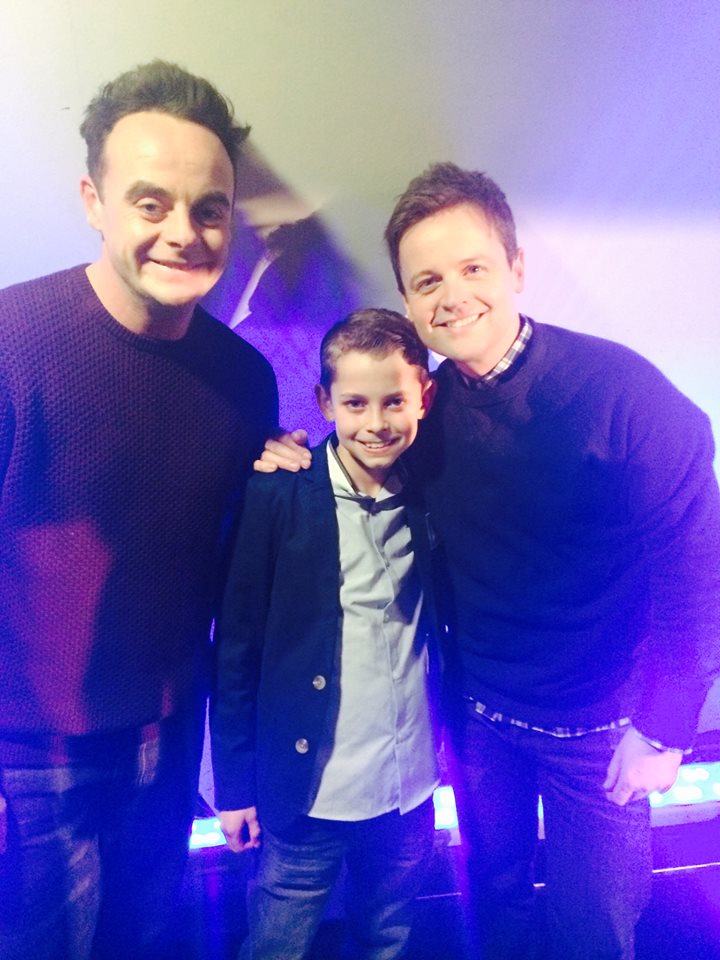 Here is what Alexander's parent had to say about his special trip.
"Just to say thank you for organising Alexander day. He had a fantastic day and was such a gentleman when it came to meeting the boys. Rachel was very organised and looked after us all. Please could you pass on our thanks to her, it meant so much. Alexander would like to be a comedian - and I reckon he will make it. On the way out the audience were coming in, they were looking at Alexander thinking is he a little Ant or Dec, as he looked the part too!"