27th April 2015
Matilda's Wish
A stunning Cinderella Carriage (The Ostler) arrived with two beautiful white horses dressed in white plumes, with two coachmen dressed in grey with pink cravats steering the carriage which was decorated with pink and white flowers to collect Matilda and her family from home. They were whisked away on a tour around their village for everyone to admire.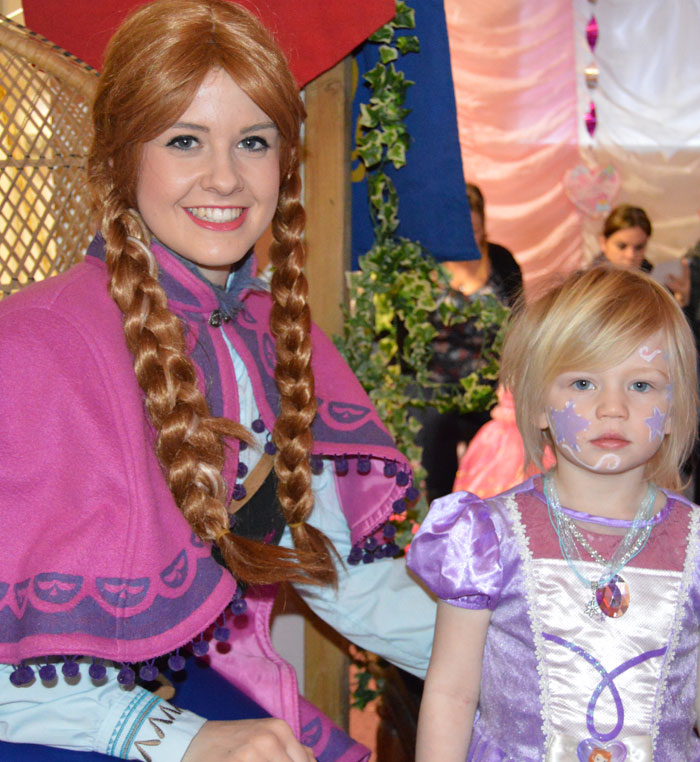 As they arrived at the venue they were greeted by the Princesses Belle and Cinderella who escorted Matilda along the red carpet into her Super Sparkle Party. The room had been decorated by Fabulous Functions and the family were greeted in a castle like room with a Moroccan twist. It was filled with lots of balloons and Princess pictures and Matilda waved in her guests of pretty little Princesses and brave young Knights to join her for the exciting afternoon.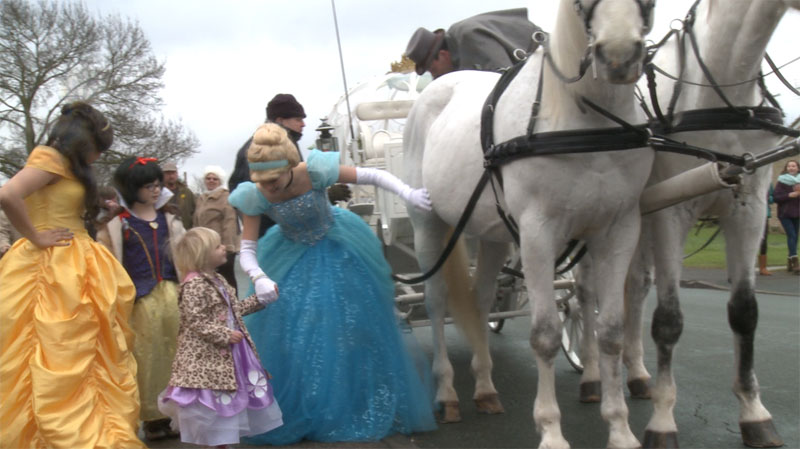 They were spoiled by Cinderella and Belle who carried out faces paintings and helped to make crowns for all of the guests and in other corner of the Castle, Princess Ana arrived and mesmerized the children with stories and songs from Frozen.
All this fun and creativity made the children very hungry and they were treated to a banquet fit for a King! A very scrumptious buffet with beautiful Princess slippers and wands made from biscuit and lots of food for everyone had been carefully prepared by Marie, (Thyme for Food).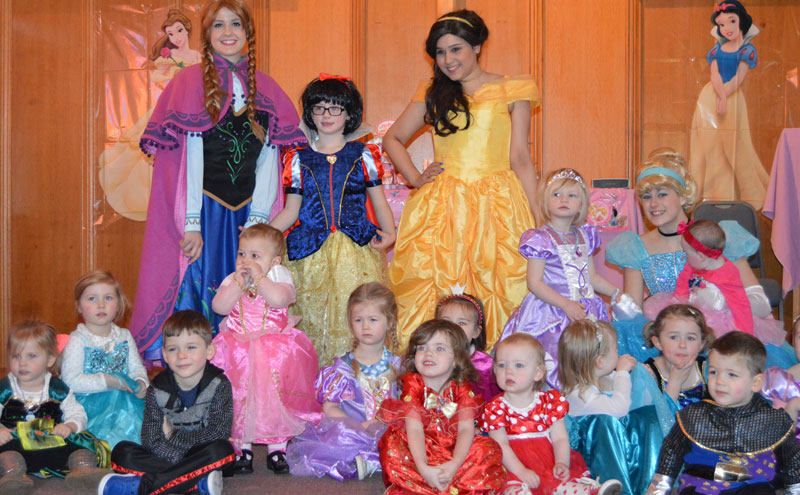 Like all royalty, the children were entertained by a magnificent magician who performed lots of magic and created an array of objects from balloons for the guests to take home. The climax of the show was when the children joined in by saying the magic worlds "abracadabra" and a beautiful Minnie Mouse electric car appeared for Matilda!
To finish her birthday weekend the Disney Store in Norwich, invited Matilda to go along and have a meeting with Snow White and was treated to vouchers worth £100 to spend in their Store.