11th August 2015
Bella's Wish
We received a lovely letter requesting a wish for a very special grandaughter. The Wish fairies worked their magic to give Bella a 4th birthday that she will never forget!
On returning from her magical trip we received this extra special letter!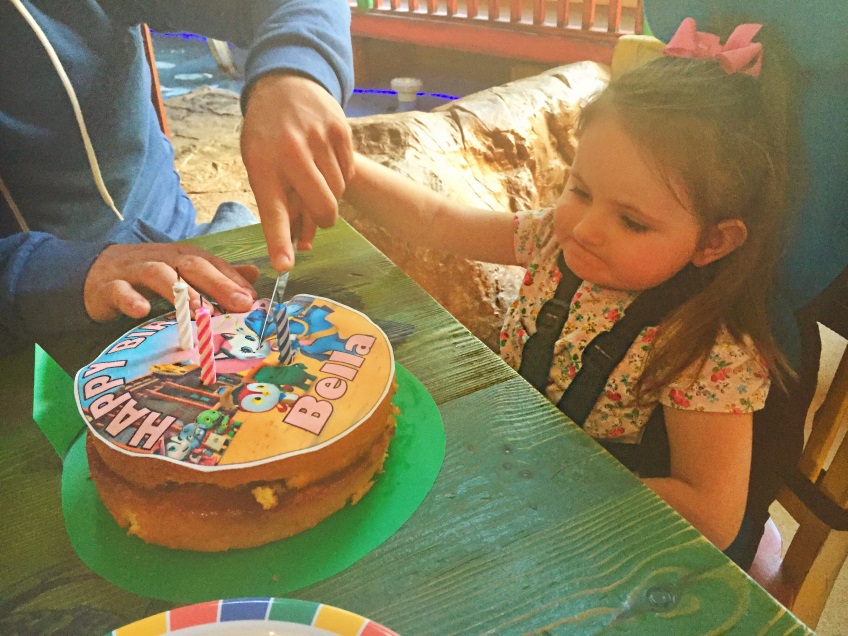 To When You Wish Upon a Star,
"Its Bella here, just wanted to tell you all about my fantastic trip to Alton Towers!
Me,Mummy, Daddy and my little brother Rafferty went the day before my birthday and as soon as wegot there we headed for the theme park. We went to CBeebies land and went on lots of rides. I saw the Zingzillas and went in Justin's sensory garden. Next we went on the Charlie and the chocolate factory ride and saw Ice Age 4D which was amazing! When we got back to the room there were some lovely balloons and sweets waiting for me."
"The next day was my 4th birthday, yey! We headed straight for the park again today and went to look at all the trees and flowers in the gardens. Then I had a big surprise as my Grandma, Nanna, Auntie Rachel and Cousin Molly came to see me. We went on lots of rides again and also went to see a pirate show. When we got back to the hotel we went for a special birthday meal and I got a Sheriff Callie birthday cake and everyone sang happy birthday! I was so tired after such a fun day I fell asleep as soon as I got in bed."
"On our last day we went to the water park. I love swimming so I was really excited. It was brilliant and we all had so much fun splashing about. We played with the fun floats and went under the fountains. After swimming we headed home. I had such an amazing time and me, Mummy and Daddy just wanted to say a big thank you for making this trip possible for me, it was the best birthday ever!!"
Lots of love Bella xxx