17th August 2015
Ben's Wish
When our Wish Fairy heard about Ben's wish for a special Trike that would allow him to ride around exercising outdoors, she started looking for someone to build a one-of-a-kind trike just for him - and found TomCat, a company that custom build tricycles for very unique riders with unique requirements. Achieving milestones, participating in activities, and experiencing joy and excitement is really important for children suffering with illnesses, and their parents too. Ben needs specialised equipment to keep him safe while he's having fun.
Ben's trike is different from a normal bike because it has a foot drive system, foot shoes with straps, trunk support, a chopper handlebar - just to name a few features! These special adaptations enable Ben to play more freely.
Here's how Ben reacted to the brand new Trike's arrival at his home:
Here's what Ben's mum wrote to us about her little boy's wish coming true:

Wow what an experience this WISH has been!!! Joanne and her colleagues have been exceptional from thinking about the WISH completing paperwork and the arrival of Ben's Trike!!
Joanne is an amazing lady who just wants to help, she likes to know all about the Wish Child and look through the possible wishes just so Ben was getting what was right for him.
the company rung me and dealt with me directly and everything was just so smooth! Ben's trike arrived and just wow he was so so overcome and he cannot believe he can ride a bike!! He couldn't even remember the last time he was on a bike.....
Thank you so so much for making my gorgeous boys dream come true xxx
We think Ben looks super cool with his amazing helmet: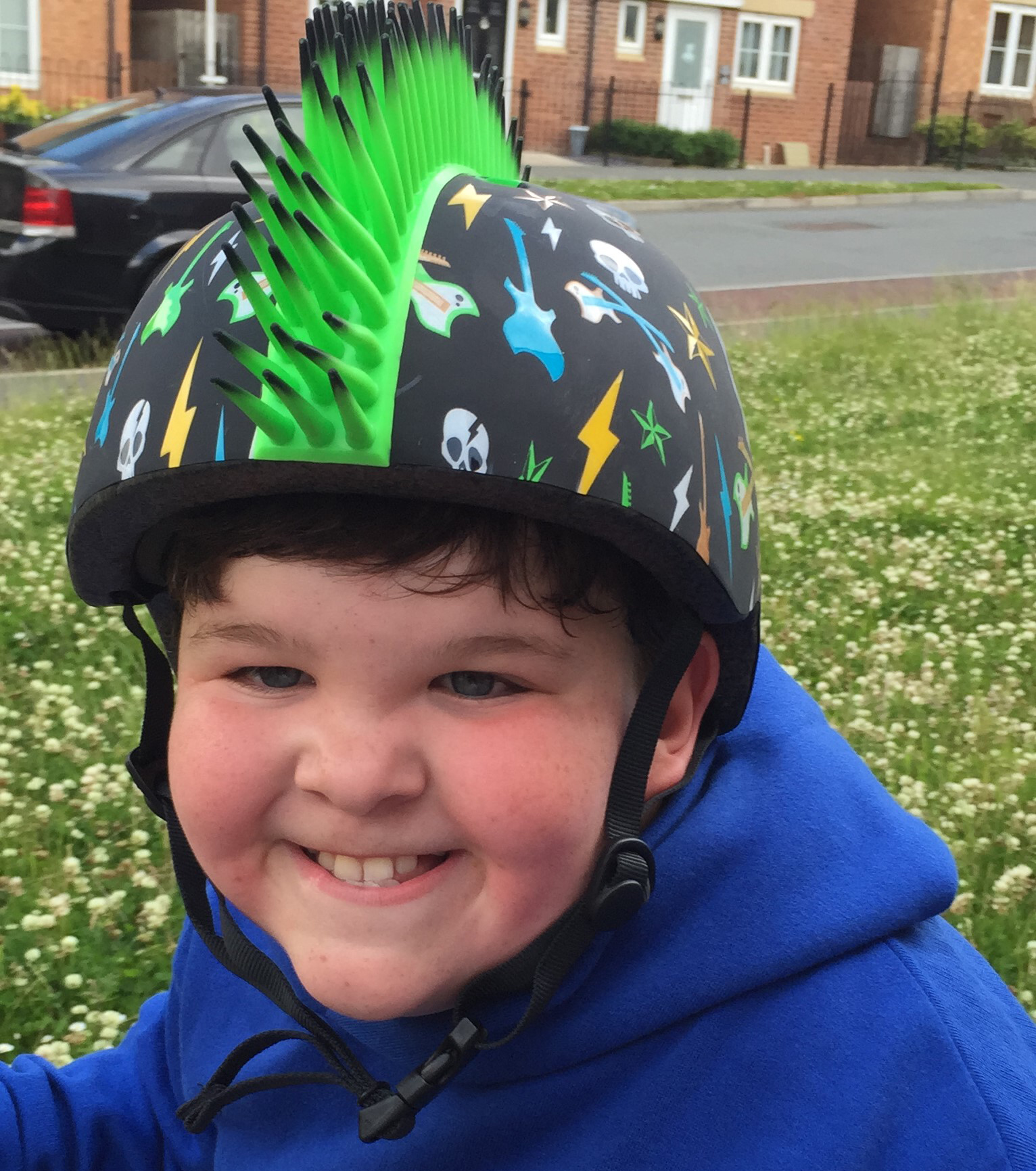 Have fun with your new trike Ben!