27th August 2015
Leon's Wish
Leon who is 13 years old was so excited when he found out that his Wish of a holiday to Florida had been booked! The family immediately started to arrange some extra special treats. This special Wish was booked in Autumn of 2014 and the bulid up for the family was so exciting! Here is their story with some wonderful pictures: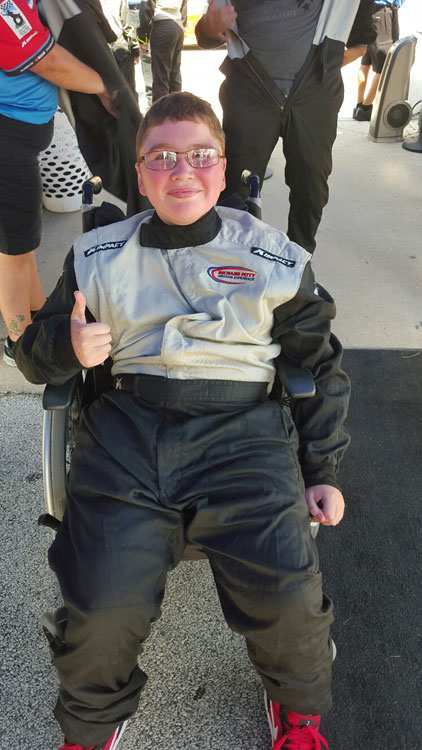 Dear When you Wish Upon A Star
Our journey all started by letting our son and daughter know we could not afford a holiday 2 years ago but we promise to go anywhere they wanted to next year (they chose Florida), we wanted to make this a very special holiday for our son who has terminal illness (Duchene Muscular Dystrophy).
So our search began and we knew it wasn't going to be easy to arrange, we searched for disabled villas in Florida and we're finding them very expensive and not what we wanted till we found When you Wish Upon a Star, who had a disabled villa to rent with all the amenities required for our son who is 13 and wheelchair bound.
On asking we found we could rent this villa so immediately booked it for 2 weeks in August the following year giving us nearly 18 months to save.
To our amazement the charity asked us if we have had a Wish before and we replied no we are not entitled as we both work (boy were we wrong).
From this point on the charity took over and arranged our villa, flight details, insurance, disabled hire car and even Disney tickets.
This left us to do what they said and save as much spending money as we can to make sure our son had a holiday to remember. We arranged for him to drive in a Nascar, as this was one of the things he had written down to do, and we secretly arranged at Daytona racetrack.
We would never had been able to do all the things we have done without the help and understanding of the charity, and all through the arranging of the holiday was fantastic with them keeping us constantly informed. They are a well-oiled and terrific team, and we cannot thank them enough for all they have done for us and our son Leon, especially Tracy who was an absolute STAR!
Thank you so so so much from the bottom of our hearts.
Amanda Martin Claire and Leon