6th June 2023
Matthew's Wish
Matthew is a 15 year old boy who has a neuromuscular disorder, which affects his nerves and muscles and makes it hard for him to move and breathe. We recently granted, him and his family, a mini-holiday in a Tiger Lodge at West Midland Safari Park. The lodge gave our Wish family, mesmerising views of critically endangered Sumatran tigers!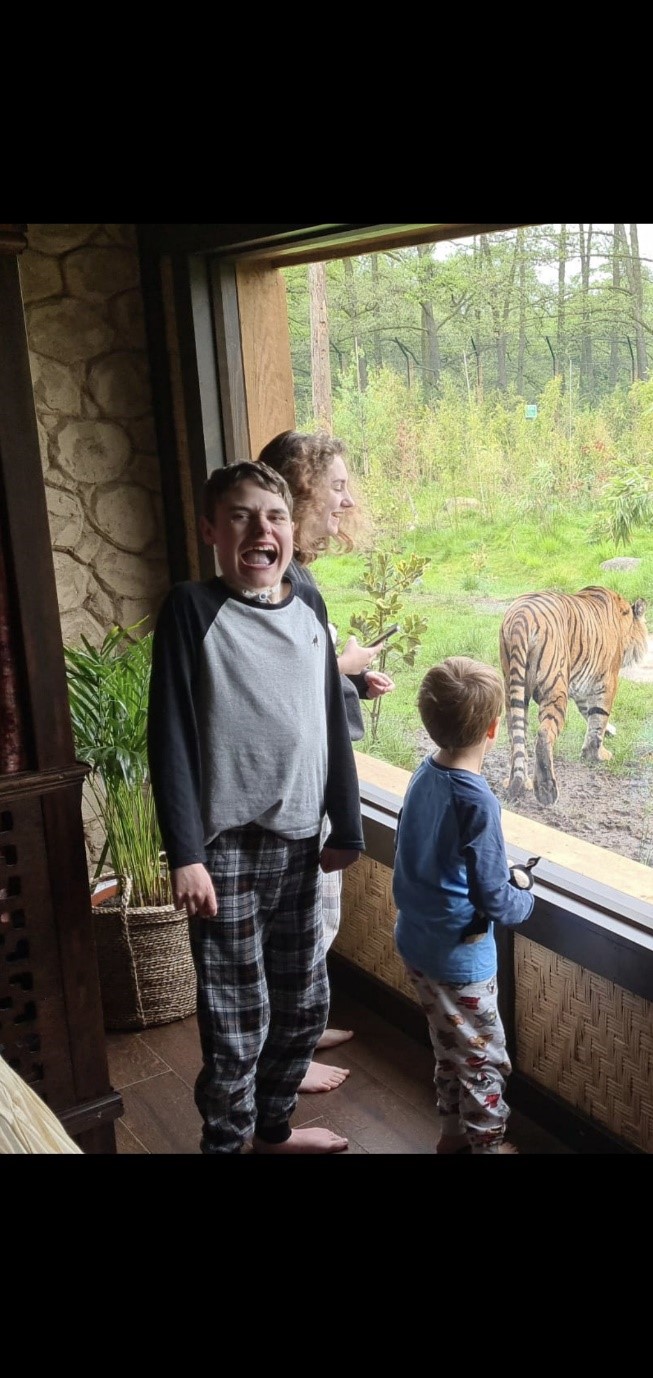 "Wow what an amazing experience we all had. Matthew was in his element surrounded by animals especially his favourite...tigers. To be sat in pj's while watching these amazing animals is something none of us will forget. The lodge was stunning and the view was amazing. The tigers kept us waiting till the morning but was so worth the wait."
West Midland Safari Park is an award-winning visitor attraction, located in Worcestershire in the heart of England. It is home to a variety of all-weather attractions, including four miles of drive-through safari, the largest animatronic dinosaur exhibit in the UK and a theme park.
"The whole 2 days was just full of fun and memories that will be cherished forever. Even the bits of rain we had couldn't dampen our spirits. We can't thank When You Wish Upon A Star enough for granting Matthew's wish and he has said it's one of the best days of his life and says a big thank you."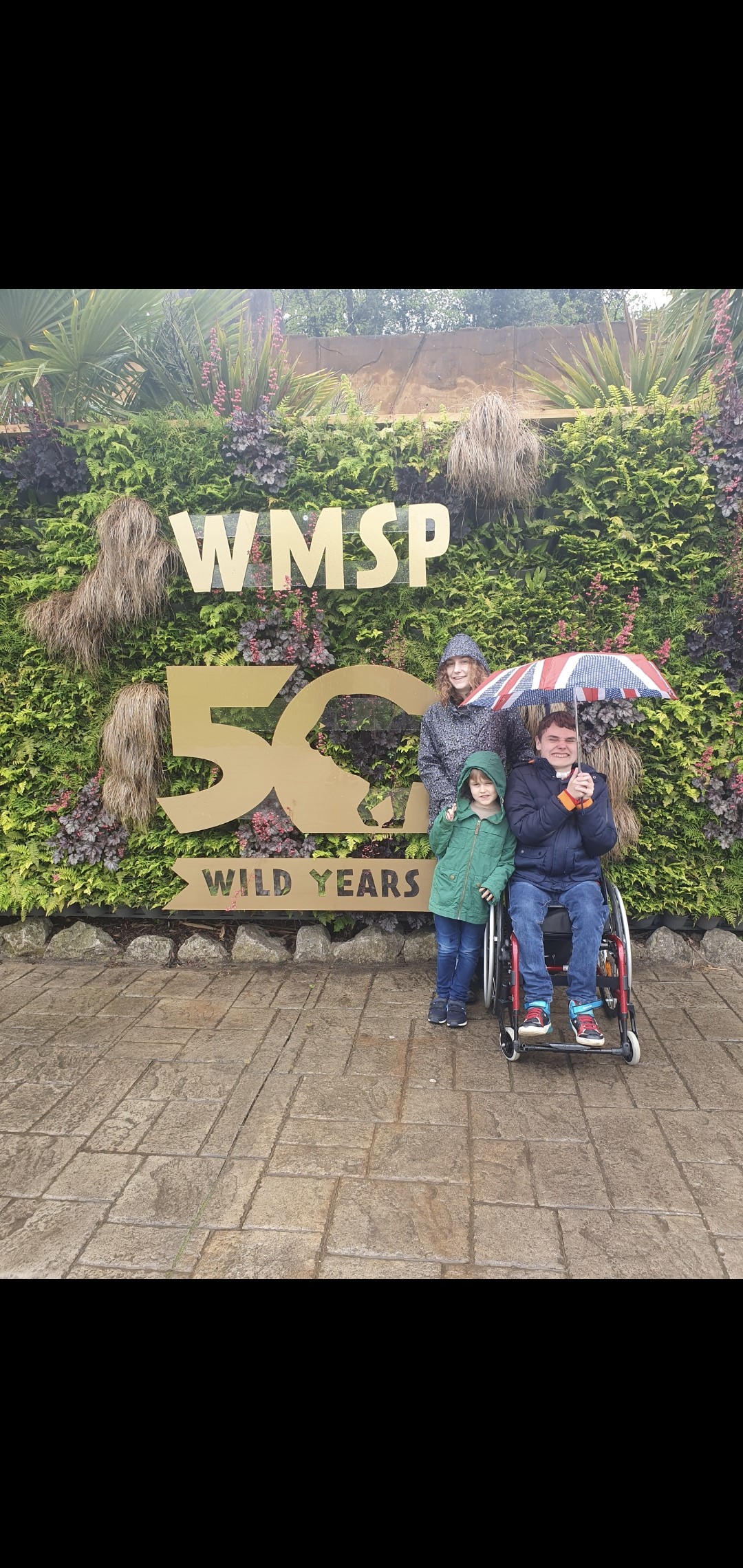 To keep up to date with charity news, events and Wishes subscribe to our mailing list CLICK HERE

Thank you to everyone who made Matthews Wish possible