16th June 2023
Declan's Wish
We recently granted animal-crazy Declan's Wish to be a Zoo Keeper and spend some quality time with his family in the Capital City.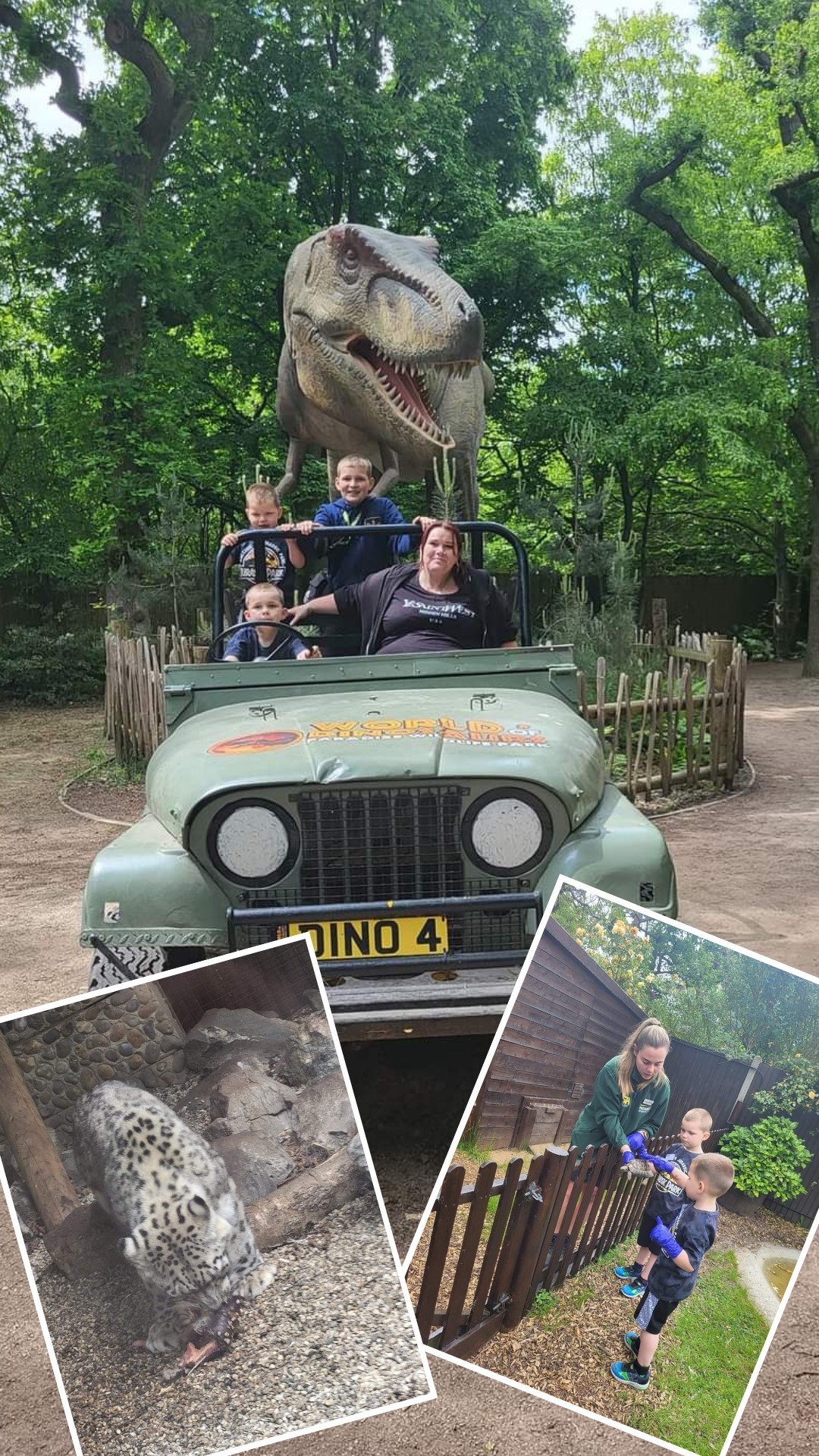 Declan, aged 5 loves animals and dinosaurs. He is also a kidney cancer survivor who had to endure months of hospital visits, chemotherapy and operations. We arranged for Declan's wish to be a Zoo keeper and spend some quality time with his family in the capital city to come true.
During his wish, Declan got up close and personal with some of his favourite animals, feeding them and learning about their habitats. He was most excited to spend some time at their World of Dinosaurs attraction.
"Declan had such an amazing time in London, with going to Paradise Zoo where he got to clean out and pet large and small tortoises, feed Meerkats, as well as come face to face with a live cockroach, which his big brother helped with luckily."
To make their family trip extra special, the family also got to ride a boat on the Thames, experience the London Eye and enjoy a meal (including dessert!) at The Hard Rock Café.
Upon returning home from London, Declan's mum wrote and told us:
"Everyone loved the dinosaurs at the zoo, the boys were overwhelmed and we had such a laugh being chased by a T-Rex! Even though that sounds like a lot you all even sorted out for us to go on the river cruise, the London Eye and a very filling meal in Hard Rock Café. Declan's fav bit of the Hard Rock was the HUGE ice-cream at the end. We would all like to say a massive thank you for giving us these extremely special memories that will never leave us."
To keep up to date with charity news, events and Wishes subscribe to our mailing list CLICK HERE
Thank you to the team at Paradise Wildlife Park and everyone involved in making Declan's wish so enjoyable for him!