3rd July 2023
Emily's Wish
"We all had a wonderful time in Disneyland Paris and we're all very thankful to your organisation for making it possible"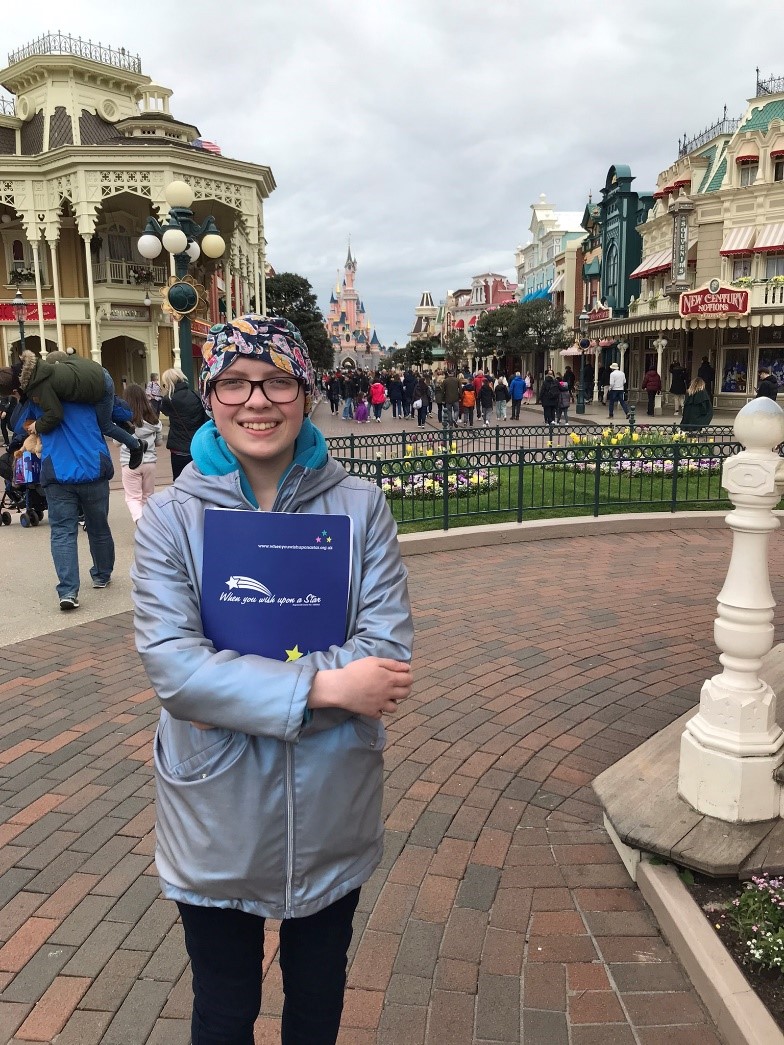 Emily is 14 and is currently receiving treatment for Rhabdomyosarcoma, a rare type of sarcoma cancer that forms in soft tissue — specifically skeletal muscle tissue or sometimes hollow organs. Emily, a huge fan of Stranger Things and The MARVEL Universe, recently had her wish granted to have an incredible holiday with her parents to Disneyland, Paris. During her wish, Emily got to jump into the immersive worlds of Disney, Pixar and MARVEL and watch as beloved stories from all her favourite characters come to life before her very eyes. Emily was in her element with Sleeping Beauty's castle at the heart of this fairy-tale setting.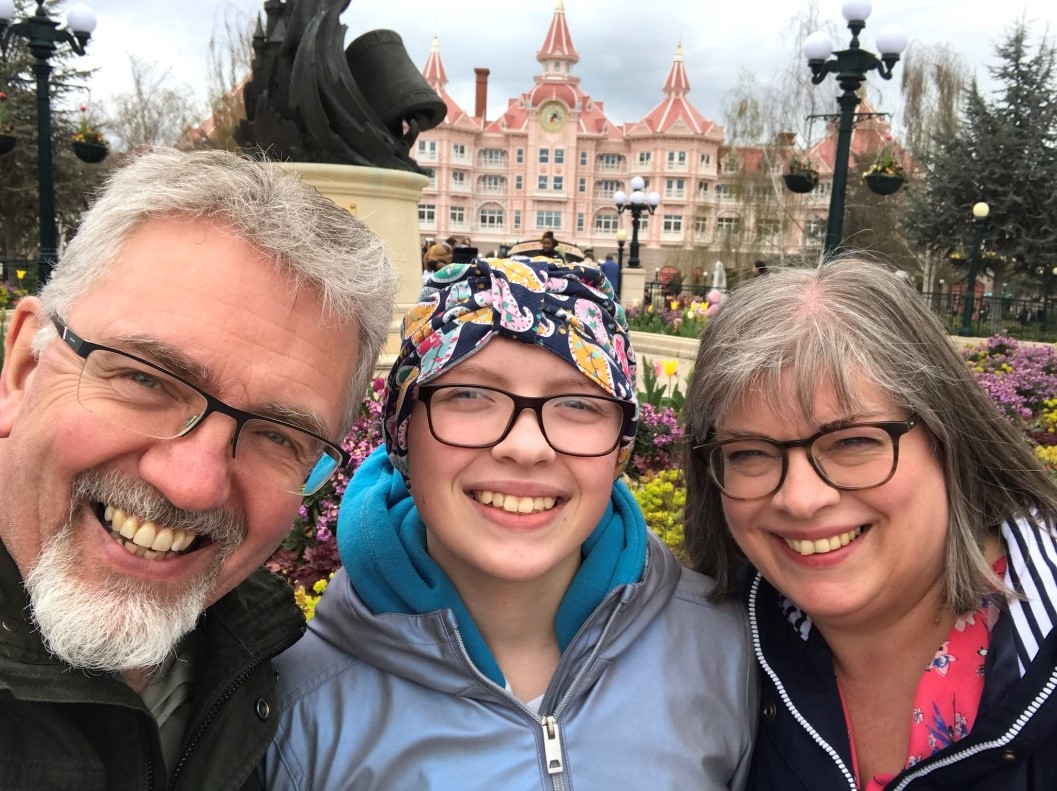 Emily and her parents watched in awe as their favourite characters made their way through the park on a series of dazzling floats during the character parade before riding the classics such as 'It's a Small World' and 'Peter Pan's Flight' and the more adventurous rides such as 'Star Wars Hyperspace Mountain'.
"Emily had her Dad & me going on all the rides especially the rollercoasters with 360 degree loops and corkscrew turns! She's turning into a bit of a thrill seeker.
Again my husband & I cannot thank you enough for making this part of our trip possible"
To keep up to date with charity news, events and Wishes subscribe to our mailing list by clicking here
Thank you to everyone who helped us grant Emily's magical wish!