23rd August 2023
Olivia's Wish
Olivia thoroughly enjoyed it and literally loved the animals. She was so happy!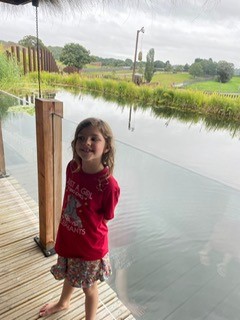 Olivia is 7 years old and lives with Dravet Syndrome, a severe form of Epilepsy characterized by frequent, prolonged seizures.
Olivia can mainly be found watching her favourite movies, Moana and The Paddington Bear Movie or reading Julia Donaldson's engaging books. Her main passion though is animals, especially Elephants.
We recently granted Olivia's wish to visit West Midlands Safari Park and stay in one of the unique Elephant lodges. The lodge gave Olivia and her family an incredible view of an African Elephant as it roamed the habitat and drank from the pool. Olivia was so excited to get up close to her favourite animal - they were even waiting for her in the morning when she opened the curtains!
Olivia spent two fantastic days at the Safari Park and made the most of the rides at the Adventure Theme Park. She saw creepy crawlies, penguins, parakeets, lemurs, hippos and also saw the tigers and really enjoyed sea lion presentation.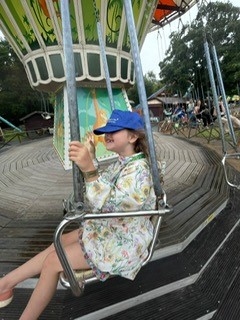 "She was exhausted by 2.30pm but yes we made it seizure free. The weather, albeit wet and rainy, probably worked in our favour, it really was magical. Thank you so much!"
Thank you to everyone who helped us grant Olivia's Magical Wish!
To keep up to date with charity news, events and Wishes subscribe to our mailing list by clicking here.