26th September 2023
Penelope's Wish
"On meeting Princess Aurora, Penelope tuned to me and said it was the best moment of her life!"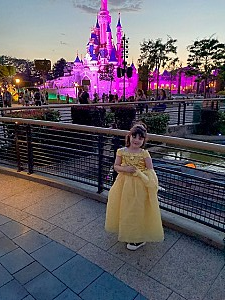 Penelope, aged 7 live with B-cell cute lymphocytic leukemia, a type of cancer of the blood and bone marrow.
Penelope has her own collection of Disney Princess dresses which she wears with her sister and pretends to be her idols. She loves the film True Spirit, collects Barbie Dolls and loves to bake, cook and make slime!
Being a Disney Princess fanatic, we recently granted Penelope's Wish to see Sleeping Beauty's castle at Disneyland Paris and meet The Little Mermaid.
In the Disneyland Park, Penelope and her family were immediately struck with the wow factor of Sleeping Beauty's Castle. They all enjoyed the shows including Mickey' and the Magician, a stage show featuring performances from many wonderful Disney films including The Lion King and Beauty and the Beast.
Penelope was in her element, exploring the parks and meeting all her favourite characters and going on the magical rides. She got to meet all her Princess hero's and fully embraced the Disney experience, wearing some of her many Princess Dresses - a future Disney Princess was born!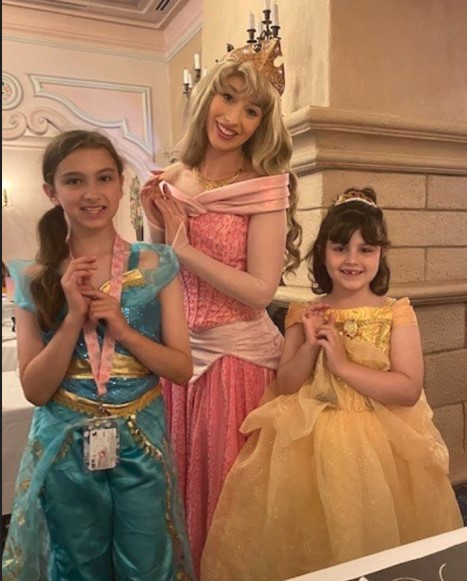 "During the many days and nights stuck in hospital we could only dream that one day we would be able to take Penelope and her big sister Florence to the most magical place on earth".
Thank you to everyone who helped us grant Penelope's Magical Wish!
To keep up to date with charity news, events and Wishes subscribe to our mailing list by clicking here.