19th September 2020
Peak District Challenge
The Peak District Challenge is a picturesque trekking challenge
Offering five levels of difficulty for hill walkers and runners
10km (Back before Dark), then 25km (Copper), 50km (Bronze), 75km (Silver) or 100km (Gold Ultra).
Each distance has a target time to try to beat, from a manageable 3 hours to walk 10km and be Back Before Dark, up to a huge 24 hour target to complete the 100km Gold Ultra Challenge.
The routes all start at Hathersage and are anticlockwise loops.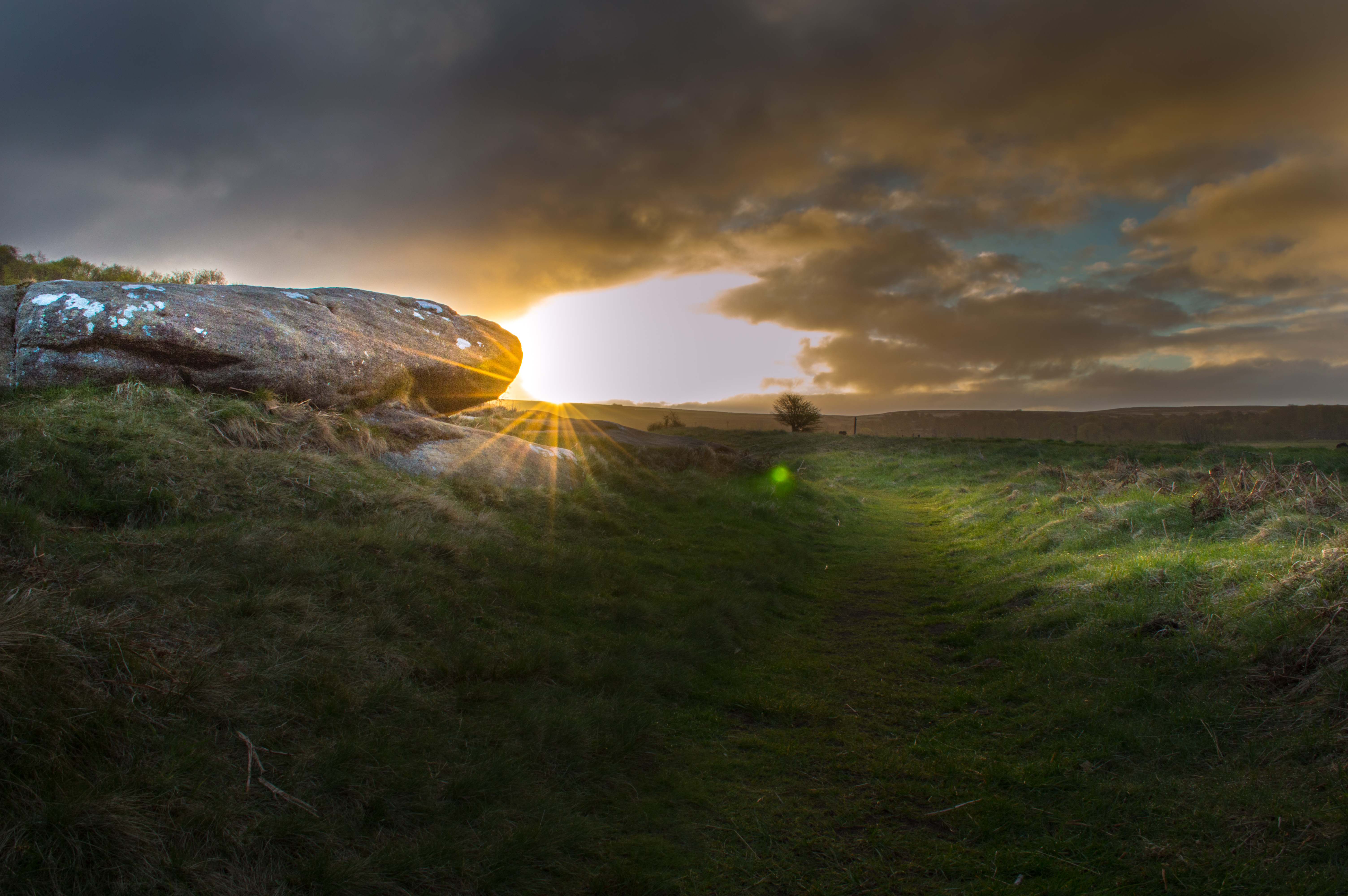 The Back Before Dark 10km - challenge starts at 6:11pm on Saturday 19 September 2020 for those running. Runners have just one hour to ensure they're Back Before Dark. Sunset is at 7.11pm.
For those looking for a better chance of completing the route, walkers taking part in the challenge can depart much earlier at 4.11pm.
The Copper 25km Challenge - The Copper challengers start at 9.30am (Main Wave) or 10.30am (Runners and Fast Walkers wave) on Saturday morning. Challengers can chose which wave they'd prefer on the day.
The Bronze 50km Challenge - The Bronze challengers starts at 7.30am on Saturday morning. Confident fast walkers and runners have the option of joining a fast wave that starts at 8.30am.
The Silver 75km Challenge - Take on 75km (47 miles) with a 24 hour target and 2,235m of ascent, the Silver Challenge is shown with silver lines on our route schematic. Not to be underestimated, this route follows the easiest and flattest routes between approximately 8 refreshment checkpoints, but still covers a huge mileage. During the initial overnight leg, you can chose to join a led group walking with a guide, or navigate yourself. During the daytime, you'll navigate yourself.
The Gold Ultra 100km Challenge - Featuring 3300m of ascent, the 100km Gold Ultra route is the ultimate Peak District Challenge, and should be attempted by teams of fit and experienced trekkers or runners who want to see the best that the Peak District has to offer. You'll visit high points and viewpoints on your way between checkpoints, and there is a lot of climbing involved. You'll leave Hathersage at 9pm on the night of Friday 18 September 2020. Night navigation experience is essential.
Join our team today!
For further information
call - Alexa on 01159-971720
Email - alexa.wigfield@whenyouwish.org.uk