20th July 2017
Jack's Wish
The Fat Controller kindly took time out of his busy schedule at the weekend to give a huge surprise to our special Wish child Jack.
Jack was greeted by the Fat Controller as he arrived at the Thomas land Hotel.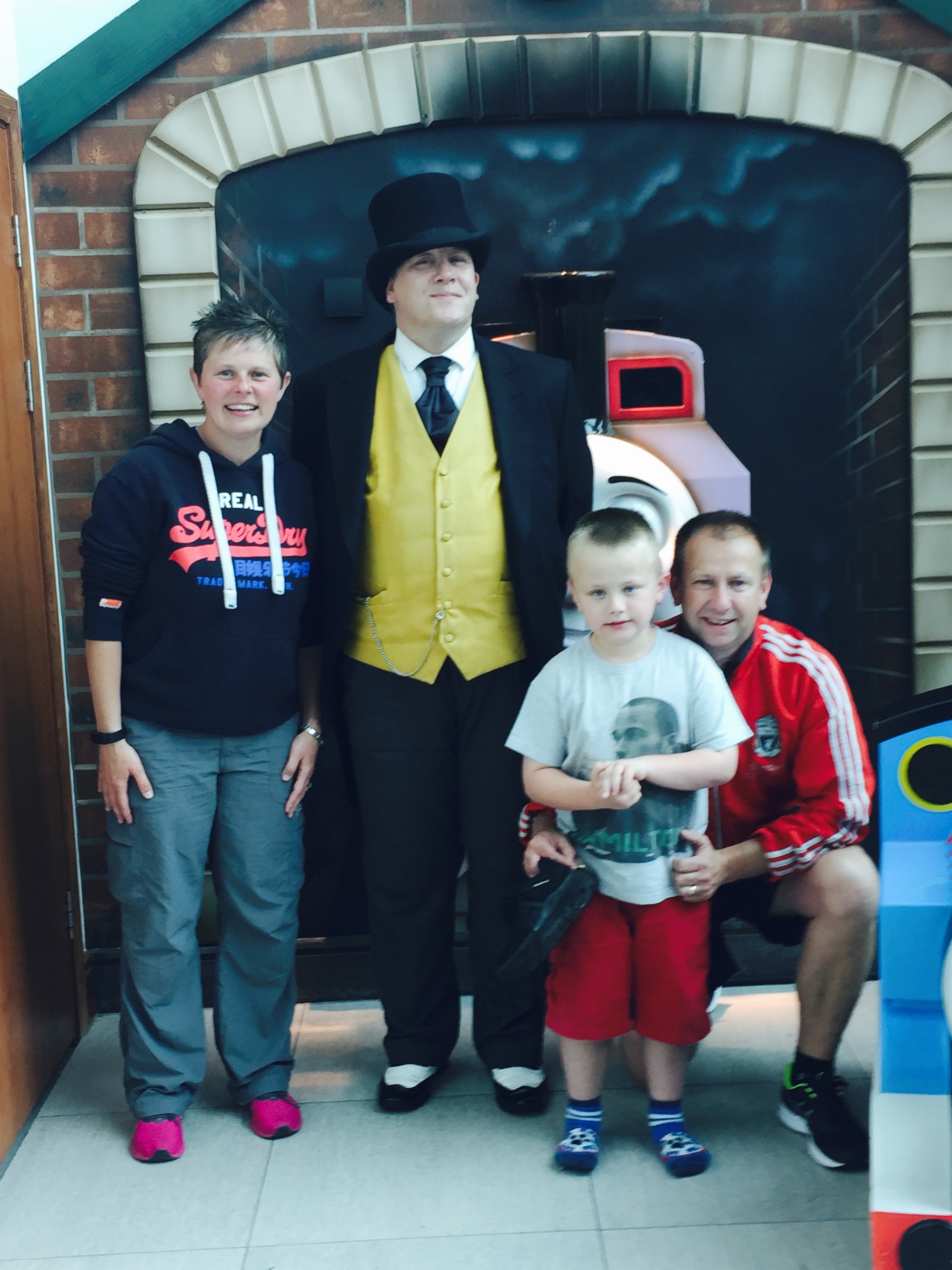 Jack absolutely adores the Fat Controller and his parents said "a year ago he wouldn't have been able to cope with a meet and greet like this."
The fat controller presented Jack with some limited edition gold Thomas pins and made a real fuss of him.
Jacks mum sent us a lovely email, thanking us for making Jacks Wish so special.
"Well what an amazing weekend we have had.... Jack was made to feel so special by the fat controller and all members of staff throughout the hotel.... Every time Jack saw the fat controller around the hotel or park he took time to come and speak with jack and always referred to him by his name.... which I thought was very special as he must see hundreds of children per day...
We cannot thank you enough for Jacks Wish he has had a magical weekend, in fact we all have.
Everyone at When You Wish Upon a Star we would like to say a massive heartfelt thank you to all the staff at Thomas Land, for making Jacks Wish come true and making his time so special xx xx