21st September 2018
Felix's Wish
Felix has Duchenne Muscular, Dystrophy. This is a degenerative, muscle-wasting condition

We have had the pleasure in making his Wish come true!
Which was to simply "swim in the sea" at a nice warm sunny seaside.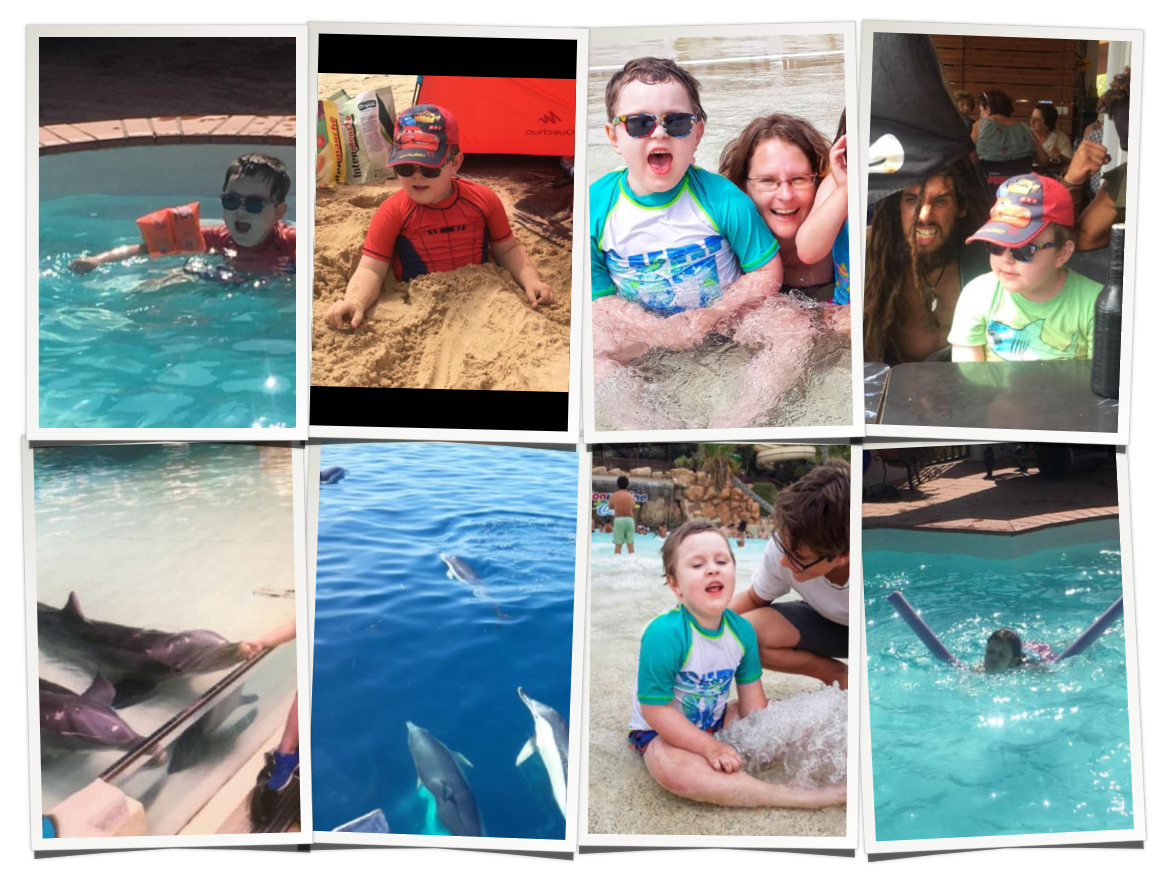 We received a beautiful letter of thanks from mum and some amazing photos, and we share a snippet with you all.
When we arrived in the Algarve, Felix was very tired but he refused to nap in the car
because he was too busy looking around.
Initially Felix was unsure of the swimming pool. At first he only sat on the swimming pool steps, submerged up to his neck and refused to move. Gradually however he saw his brothers and little sister swimming (she must be a mermaid in disguise) and gained the confidence to venture out on swimming floats. Once he relaxed and started playing in the pool, it was almost impossible to get him out! We made use of the swimming pool almost every day.
We visited Zoomarine, an amusement park and nature/conservation place for dolphins and other marine creatures. We saw the dolphin show and the pirate show. We went on rides and swam in the artificial wave's pool. The highlight of the day surely had to be meeting the dolphins.
There were a few children and they all came up and held the dolphin's head while a photographer took pictures. Felix came last. He was wheeled to the see-through window and he got to meet both dolphins/ The trainer spent more time with Felix and the dolphins and at the end they swam away "waving" to him.
The accommodation was perfect for our needs.
Felix's Wish turned to be everything we hoped for and more, and we have made some truly magical memories xx
Thank you to all our supporters, because without your help, we simply could not make such magical things happen, for our very deserving Wish children